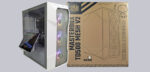 Practical testing …
Of course, we also equipped the case with a test system. An Athlon 220GE APU on an ASRock X370 Killer SLI motherboard was installed for testing. A graphics card is not installed, since the CPU has an integrated graphics core.
As you can see in the picture, the space is already very tight with a Silverstone Evolution 1000W. The PSU is not overly large with a depth of 18cm, but rather a common PSU size.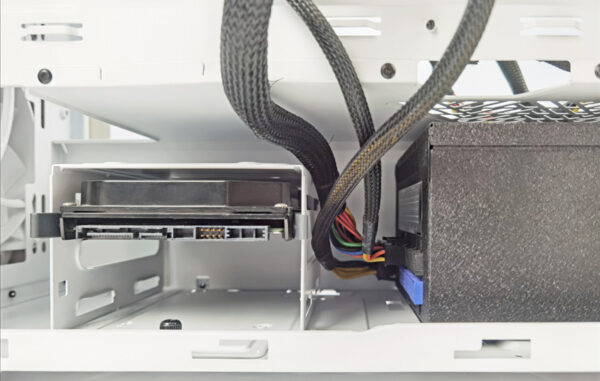 Here you can see the system once without the panel.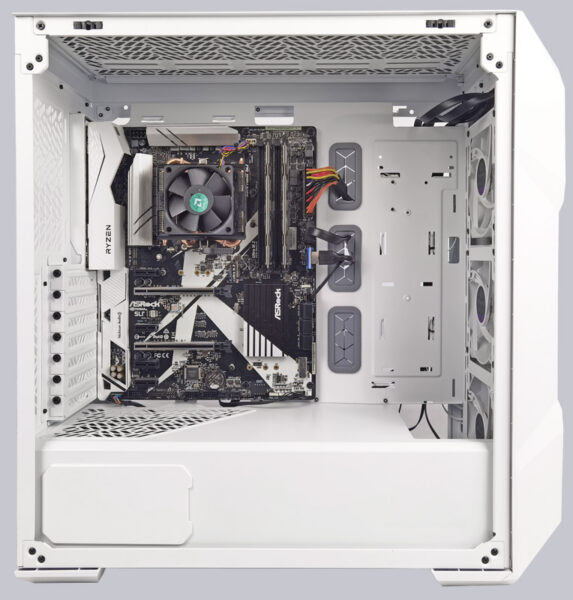 And again with the panel in place.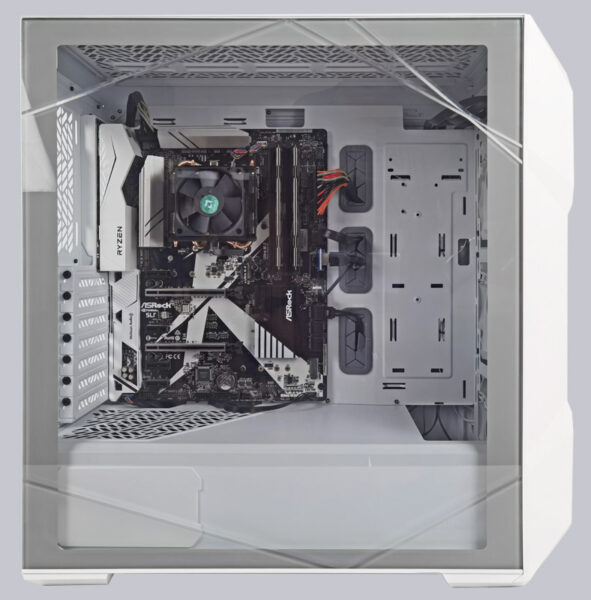 You can see very well that you really have a lot of space inside the case except for the area behind the power supply.
AIO water cooler …
There would also be enough room at the top for an AIO water cooling system. Cooler Master specifies a maximum radiator thickness including fan of 55mm, so all standard AIO watercoolers should fit here! The distance from the lid to the VRM cooler of the motherboard is exactly 58mm for the installed ASRock motherboard.
Graphics card …
The graphics card can have a length of 410mm. Thus, even long graphics cards, such as an nVidia GeForce RTX 4090, find their place in the case.
Overall, the installation was easy and without any problems. There are no sharp edges inside that could injure you.
Cooler Master MasterBox TD500 Mesh V2 Lighting …