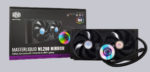 AIO water cooling with extraordinary aRGB effects! Today we test the Cooler Master MasterLiquid ML280 Mirror all-in-one water cooling on OCinside.de, which promises to set a highlight with a very special aRGB lighting!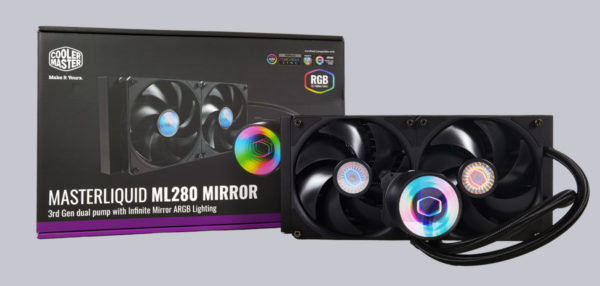 Thanks for the support …
Thanks for the support to Berserkus and the manufacturer Cooler Master.
The Cooler Master MasterLiquid ML280 Mirror currently has a price of approx. 129 Euro and is also available as Cooler Master MasterLiquid ML240 Mirror for approx. 109 Euro and as Cooler Master MasterLiquid ML360 Mirror for 149 Euro. (01/2021).
Here you can order the Cooler Master ML280 Mirror.
Cooler Master was founded in 1992 in Taiwan, the company is located in Jhonghe, Taipei County. The brand is known as a manufacturer of high-quality computer cases, power supplies, coolers, notebook coolers and various other accessories.
The presentation and packaging of the Cooler Master AIO …
The outer packaging is held in the typical Cooler Master colors black / purple, the cardboard box is sturdy and offers the contents good protection. On the front is typically the product image with content description and the RGB software compatibility.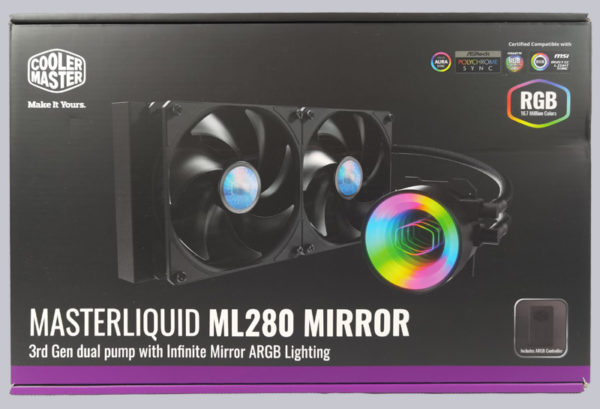 The front side panel is already labeled with the technical product drawing including the dimensions of the water cooling system. The address and service number of Cooler Master can also be found here.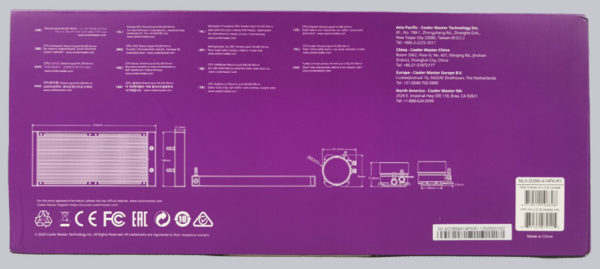 On the upper part of the side you can find the logo and the product description.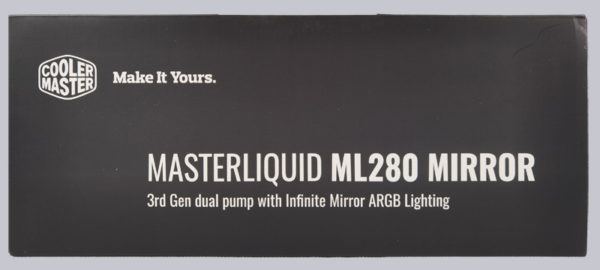 The back explains the rough product features in 9 different languages.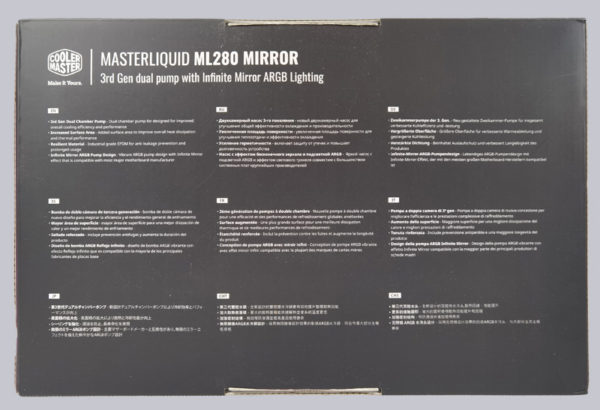 On the left you can find the full technical specifications of the MasterLiquid water cooling system.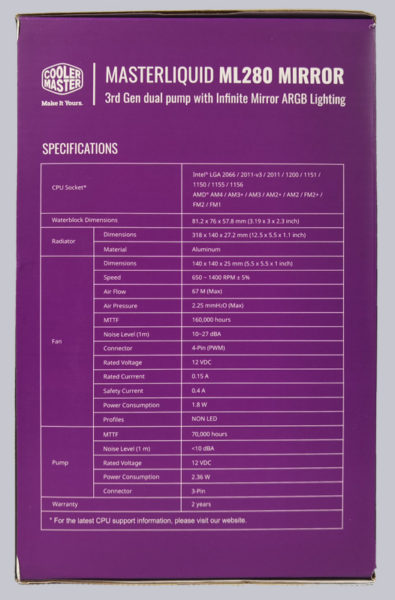 On the right side you will find the innovations of individual components of the MasterLiquid.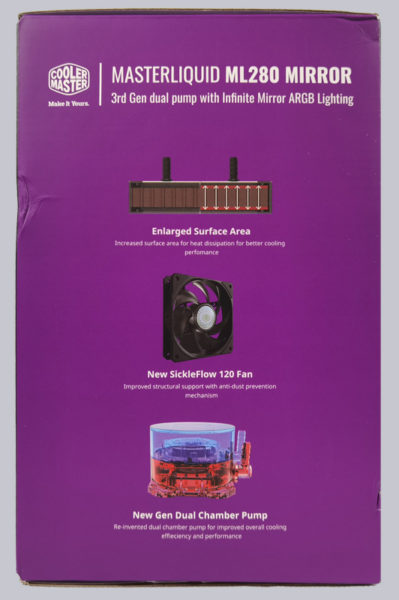 This is included in the delivery package …
After opening the box we find, neatly packed in small plastic bags, the contents.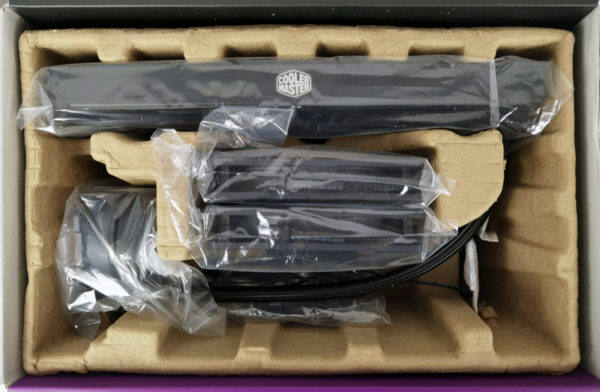 The scope of delivery includes the all-in-one unit, consisting of pump and radiator as well as the user manual, the fan and the mounting hardware. An additional RGB control is available, which allows the use in systems with RGB free motherboards.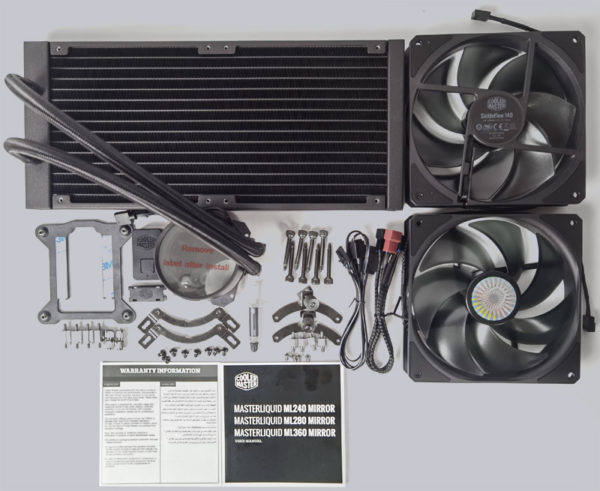 Cooler Master MasterLiquid ML280 Mirror technical data …