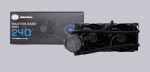 Layout, design and features …
Here you can see a picture of the entire Cooler Master MasterLiquid Pro 240 AIO cooler.

Looking at the pump from the side you can see directly differences to competitors. Cooler Master builds on a dual chamber design, whereby the pump builds less heat to improve cooling performance. As a side effect, the pump has multiple average life expectancy.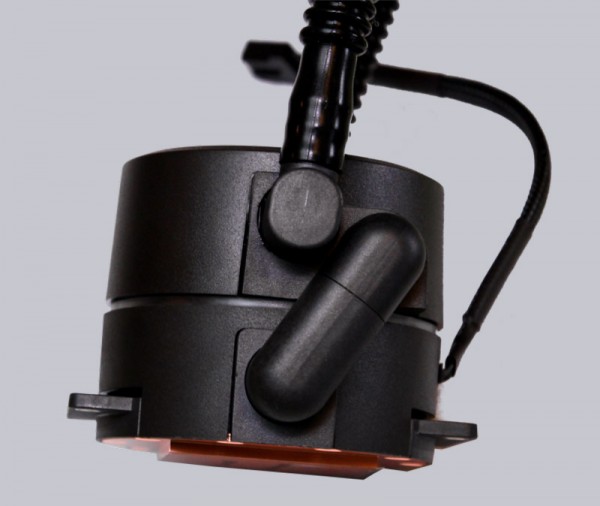 From the top you can see the closed upper chamber behind a plexiglass window. Here seen rotatable ports and the cable connecting the pump to the motherboard.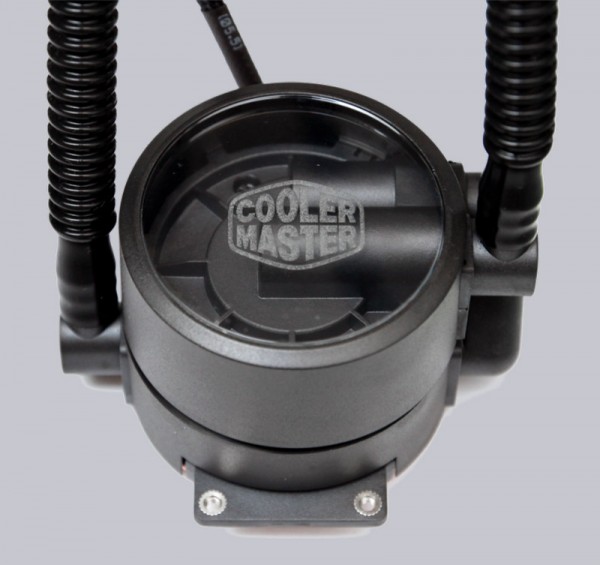 The base plate made of copper is not particularly smooth on the photo, but in contrast to many other all-in-one water coolers there are no CNC grooves but just a matte surface!

There's innovation also in the aluminum radiator. The cooling fins are a total slightly smaller than usual, also they follow not the known patterns of loops. A nearly right-angled design significantly increases the contact between the cooling fins and water cycle. Next to the terminals, there is still the possibility to refill coolant, but leading to void the warranty.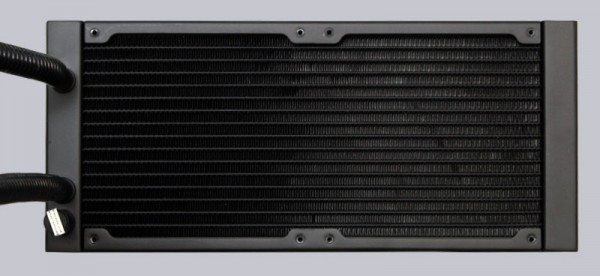 From the side, you can see that the radiator height of 27mm counts to the narrower design. The Cooler Master logo is not to intrusive as eye-catching.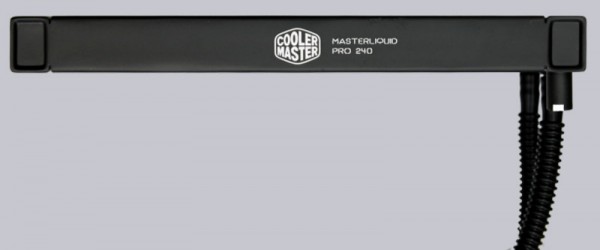 The already mentioned new Cooler Master MasterFan Pro fans have some specials …
For example, the corners are made of rubber and screwed to the frame.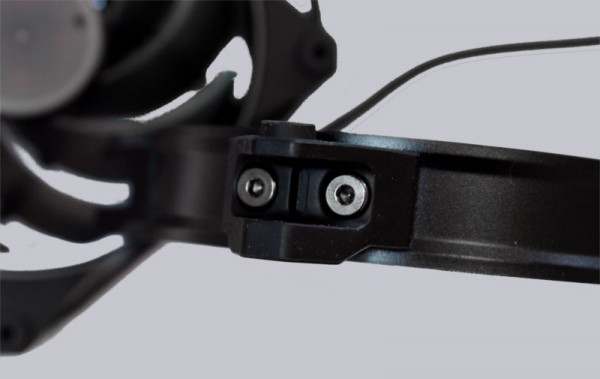 Also a small switch with can be found on the back can change the maximum speed in three steps (S = 1300/Q = 2000/P = 2500) may change. The attentive reader has surely seen that our technical data to the fans differ from those on the carton. This it is that Cooler Master assumes the default position to Q (quiet).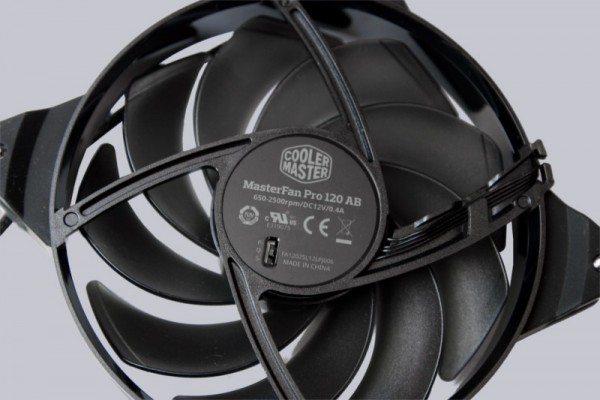 On the manufacturer's website technology enthusiasts readers find more about the new features.
Cooler Master MasterLiquid Pro 240 Installation …