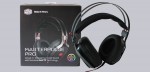 Brand new from Cooler Master! Today, we test the recently announced Cooler Master MasterPulse Pro USB headset with virtual 7.1 and bass FX in our OCinside.de test laboratory. The multi-channel design is positioning the MasterPulse Pro already in the gaming area. In ego shooters, but also in other games, it is very important to know exactly where the opponent is located. Just this advantage can make the difference between victory or defeat. Another feature is the bass FX feature that is implemented with detachable side panels. Enjoy reading the Cooler Master MasterPulse Pro review.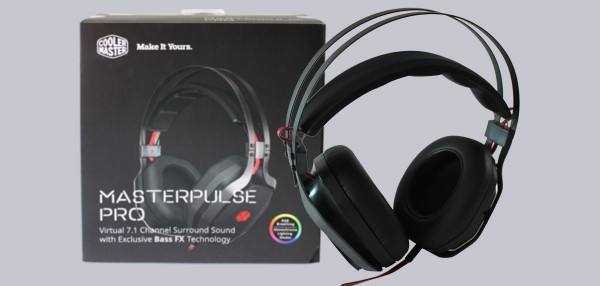 Thanks for the support …
Many thanks for the support of Marauder25 and the shipment by the manufacturer Cooler Master.
At review date the Cooler Master MasterPulse Pro Over-Ear Headset is being sold for about 99 Euro.
Here you can buy Cooler Master MasterPulse Pro Headset.
The delivery of the Cooler Master MasterPulse Pro …
The MasterPulse Pro headset will be delivered in this big black box.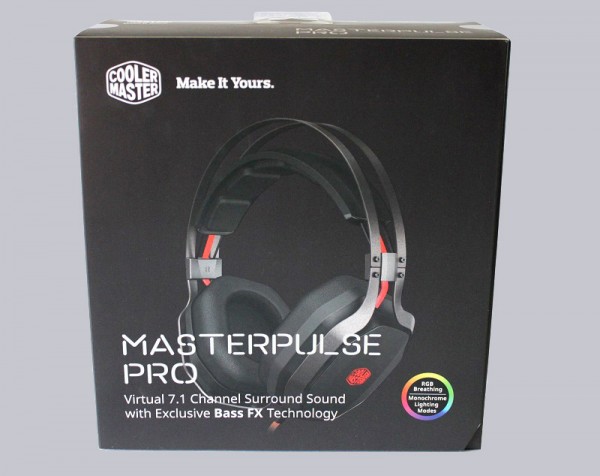 In the inner part, the headset is very good to see …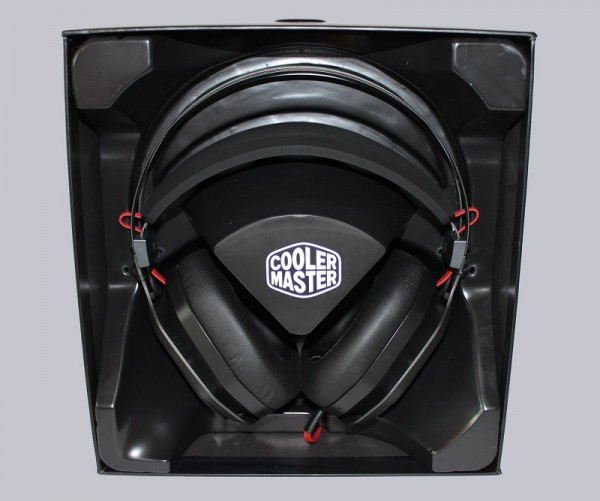 … but we recognize the actual size of the MasterPulse Pro right after unpacking.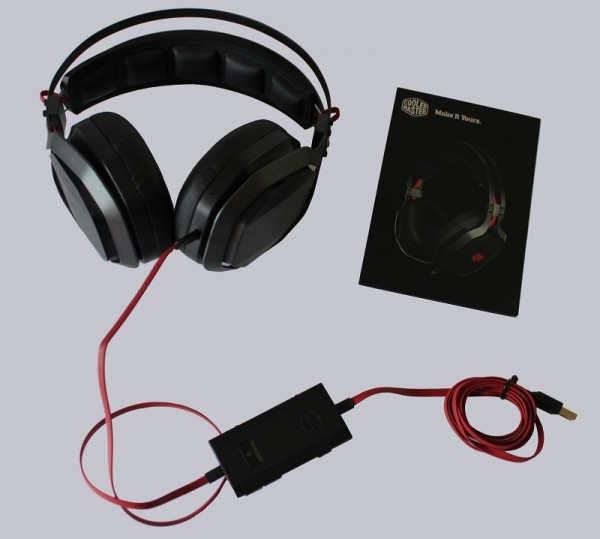 The headset itself, including the cable and control unit, as well as a small booklet is provided. A driver CD was not included with our MasterPulse Pro headset. So we are at the end of the scope of delivery. Following, we go right on the technical details of Cooler Master's MasterPulse Pro headset.
Cooler Master MasterPulse Pro technical data …