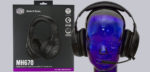 Result and general impression …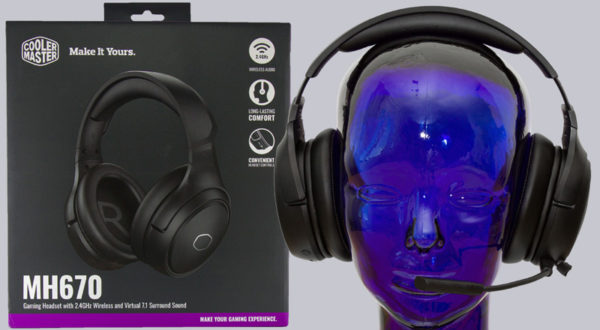 The Cooler Master MH670 Wireless Gaming Headset has convinced us completely! Compared to the previous models, the design has been more refined, making the headphones look very valuable. The oval ear cups give an elegant and slim impression, yet they enclose the ears perfectly.
Fortunately, the volume control on the headset also works when connected via a jack cable. There is a little more pep via the radio connection and with a little tuning it really gets going! With this, the Cooler Master MH670 doesn't need to shy away from any comparison with other headsets. The wireless range of 8-10 meters through a plaster wall also gives us no reason to complain.
Cooler Master was a bit more economical with accessories this time, as the cables should be a bit longer. Likewise, a headphone stand or an alternative ear pad should have been included in the top model, but the price is still within reason.
Due to its many strengths, the Cooler Master MH670 wireless headset nevertheless easily wins our OCinside.de Purchase Tip Award 02/2020.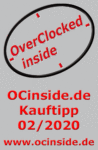 Discuss in our forum and share experiences about the Cooler Master MH670 …
Here you can order the Cooler Master MH670 at a reasonable price.
Read on in the hardware test area with several hardware reviews …