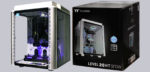 Big, bigger, level 20 HT! We are testing today on OCinside.de with the Thermaltake Level 20 HT in the Snow Edition a chic, large, white showcase that like to convince with plenty of space for hardware, plenty of space for cooling and last but not least a lot of glass. We take a close look at the case and check what can be expected compared to the usual PC tower.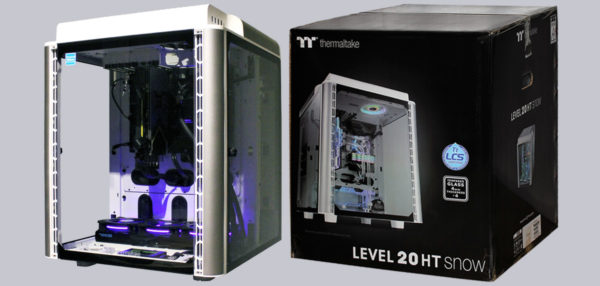 Thanks for the support …
Many thanks for the support to Henro and the manufacturer Thermaltake.
The Thermaltake Level 20 HT Snow Edition currently has a price of approx. 190 Euro (02/2020).
Here you can order the Thermaltake Level 20 HT at a good price.
The delivery of the Thermaltake Level 20 HT …
The Thermaltake Level 20 HT is delivered in an elaborately designed housing box. Nothing unusual in itself … except that you could probably put 2 "normal" PC cases into the 55x60x70cm box 😉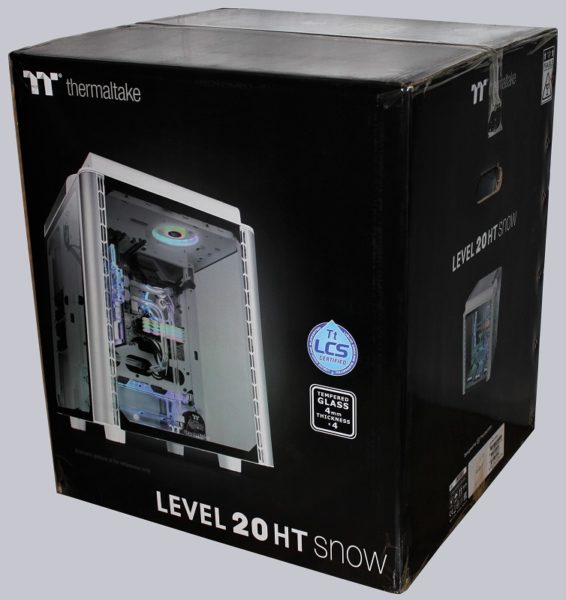 Despite the remarkable weight of 20kg, the Level 20 HT is secured with styrofoam inserts, as is usual with other cases.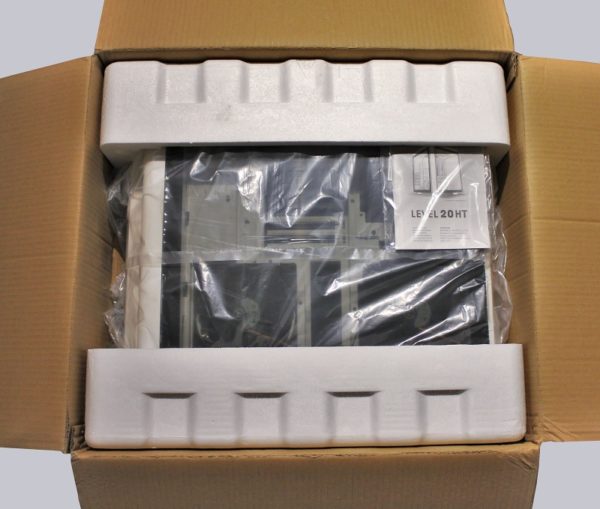 This is included in the delivery package …
Unpacked, we find the case with its four glass elements with a lot of protective film.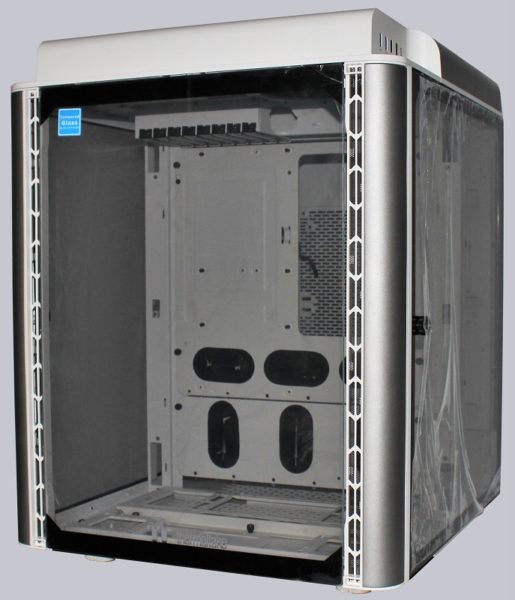 The delivery also includes a handful of cable ties and all the necessary screws for mounting the components. Due to the rotated mainboard / power supply assembly (the IO shield points upwards instead of backwards as usual), Thermaltake includes an angled power adapter and 2 USB extensions.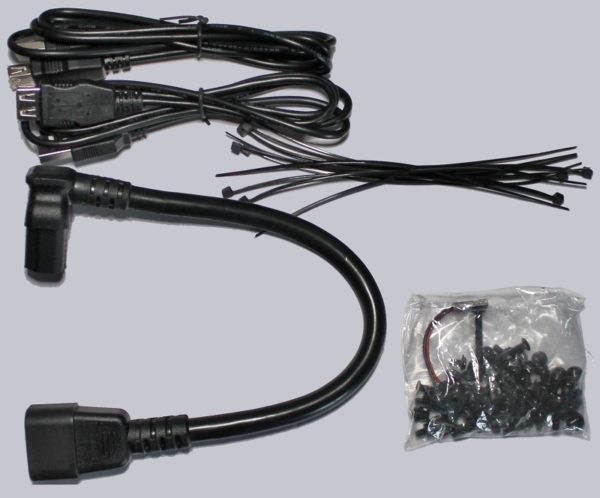 Thermaltake Level 20 HT technical specifications …