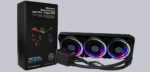 We have tested the brand new Alphacool Eisbaer Aurora 360 AIO water cooling for the official launch. The Eisbaer Aurora is a closed water cooling system that is easy to install and can be easily and safely expanded with a quick-release fastener. The aRGB lighting has been added, and the pump should also be more powerful, but work more quietly than before. We are excited about it and take a close look at everything on OCinside.de. Additionally with new videos of the RGB effects, the pump noise and the fan volume.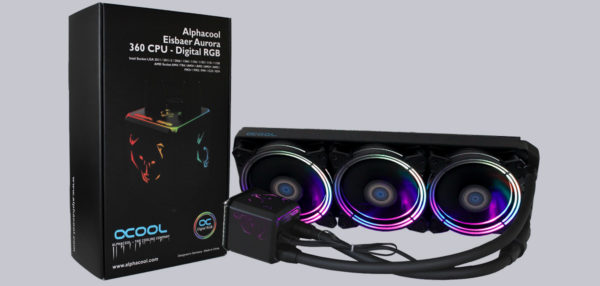 Thanks for the support …
Many thanks for the support to Henro and the manufacturer Alphacool.
The Alphacool Eisbaer Aurora 360 is at review date priced at around 145 Euro and the smaller Eisbaer Aurora 240 is around 125 Euro MSRP.
Here you can buy the Alphacool Eisbaer Aurora 360 water cooling.
The delivery of the Eisbaer Aurora 360 …
The Alphacool Eisbaer Aurora 360 water cooling comes in a stylish black packaging. Alphacool skilfully stages the eponymous polar bear with aRGB lighting on the front.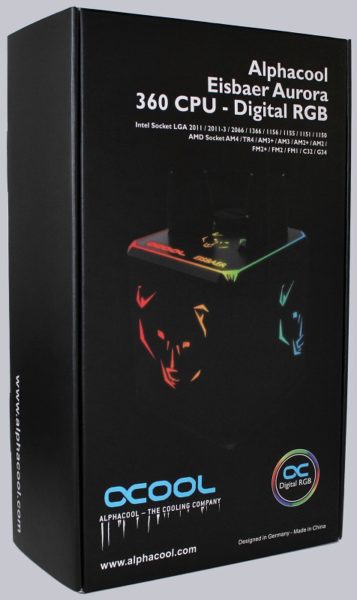 Let's take a look at what awaits us in the box …
This is included in the delivery package …
First of all, we find the printed instructions inside the box. This is really impressively extensive and therefore has a paperback format.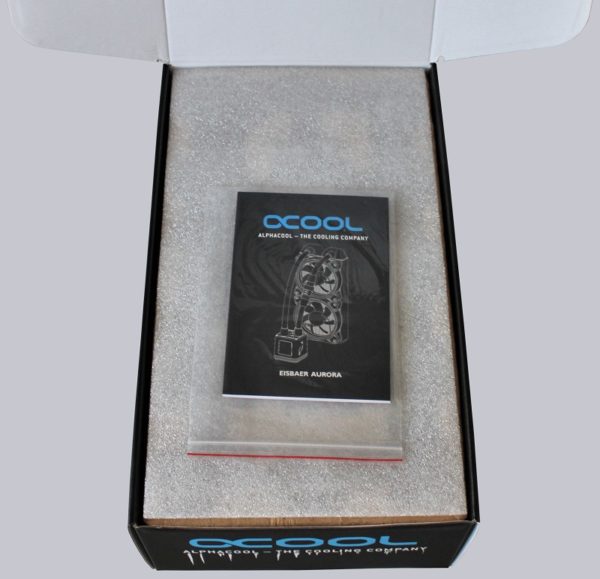 Below, we can find all other components of the water cooling system, safely packaged and clearly arranged.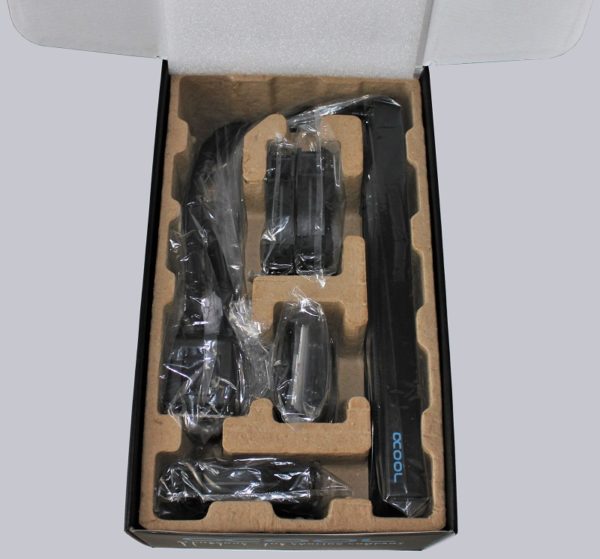 The accessories are also very extensive. In addition to mounting material for all common AMD and Intel sockets, we find a 3-way PWM distributor, thermal paste and a simple aRGB cable controller.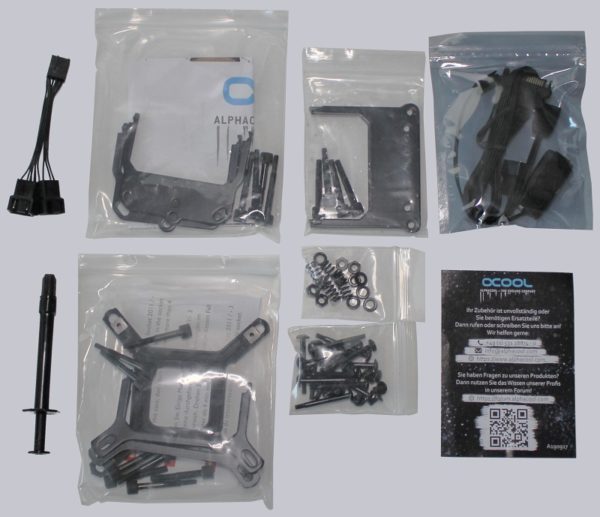 Let's look at the technical data on the next page.
Alphacool Eisbaer Aurora 360 technical data …