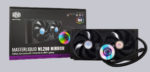 Installation …
Let's move on to the installation of Cooler Master's all-in-one water cooling system.
AMD installation …
This is very simple, especially on AMD systems, because only the retention module of the motherboard is used here.
So it is not necessary to dismantle this beforehand.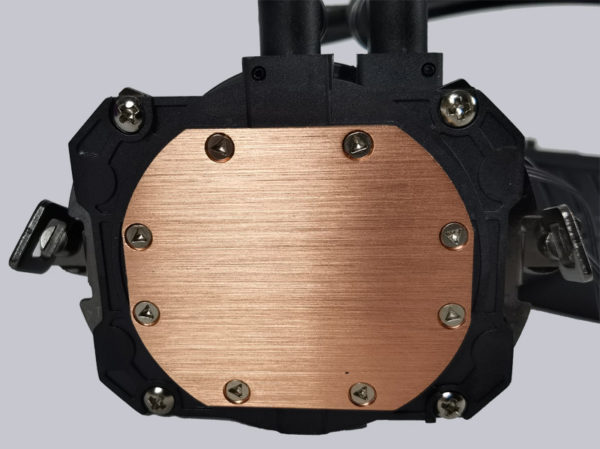 Simply screw the AMD bracket to the pump, attach the retaining clips to the retaining lugs and screw tight.
Intel Installation …
However, with Intel systems, you have to disassemble everything to attach the pump.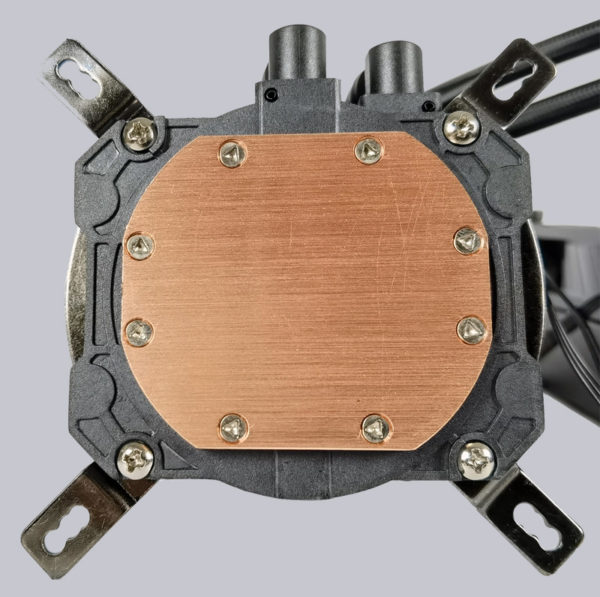 However, the installation on an Intel CPU is by no means more difficult than with other AIOs.
The installation instructions are clearly illustrated and detailed, so that anyone can perform the installation independently.


Here you can see once the finished assembled result.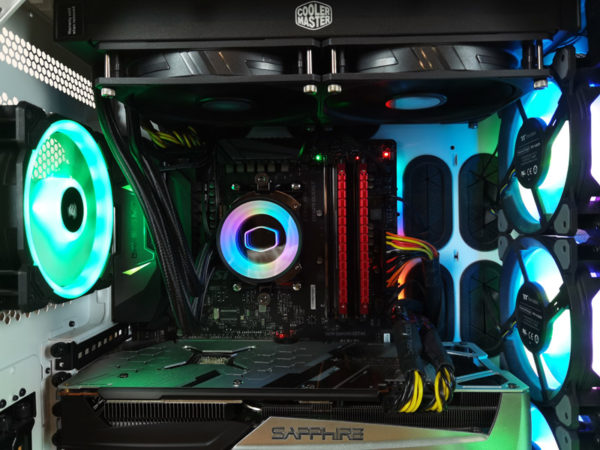 Cooler Master MasterLiquid ML280 Mirror Test results …