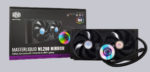 Result and general impression …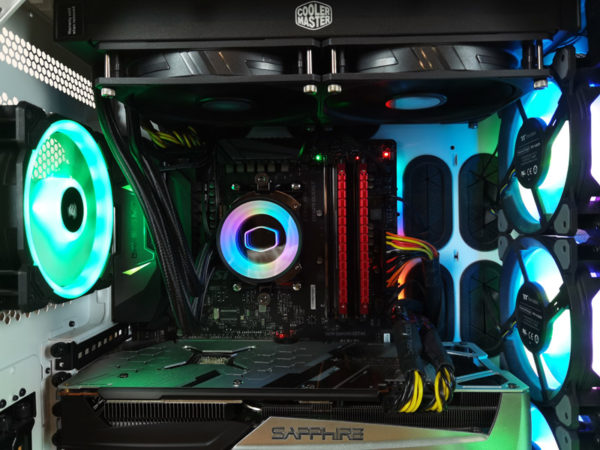 The Cooler Master MasterLiquid ML280 Mirror water cooling is all in all a good all-in-one water cooling, with very good workmanship and extremely chic Mirror Design aRGB lighting.
In addition, the Cooler Master MasterLiquid ML280 Mirror is a really quiet cooling solution with average cooling performance and a recommendation for silent systems.
This AIO is only available via Amazon at the review date.
The good workmanship, the low noise and the really chic aRGB lighting make the relatively high price of about 129 Euros fade into the background.
Tip: In the interactive Fit for Fan guide, you can virtually fit the CPU coolers onto different motherboards and listen to many – the Cooler Master MasterLiquid ML280 Mirror AIO will be included in the next update.
For a comparison with other coolers, take a look at our CPU cooler chart 2018 on the Intel Core i5 PC and the CPU cooler chart 2018, tested on an AMD AM4 PC system. Here is also the CPU cooler chart 2016 on the Intel Core i5 PC and the CPU-cooler comparison 2016, tested on an Intel Core i7 PC. And here is the previous CPU cooler chart with CPU cooler before 2016. A direct comparison to our previously tested coolers is however not possible here, since the test system has changed fundamentally in the meantime.
Discuss in our forum and share experiences about the die ML280 Mirror AIO …
Here you can order the Cooler Master ML280 Mirror at a reasonable price.
Read on in the hardware test area with several hardware reviews …