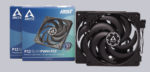 Flat problem solver! Today on OCinside.de we are testing the new, extra slim Arctic P12 Slim PWM PST fans. The Arctic fans are only 15mm thin and can therefore be real problem solvers. Because often it is very tight especially when installing a water cooling or AIO in the PC case near the motherboard, but also in ITX and server area flat fans can be very helpful. Among other things, we will test how the 15mm fans compare to the original 25mm fans on an AIO and whether they achieve sufficient airflow.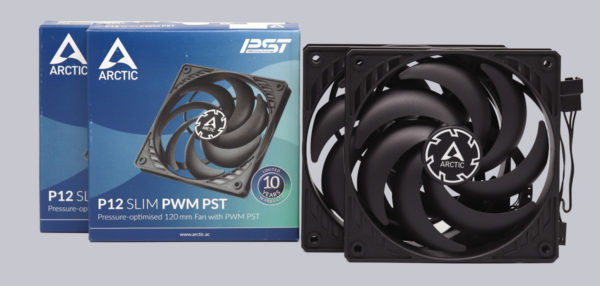 Thanks for the support …
Thanks for the support to the manufacturer Arctic.
The Arctic P12 Slim PWM PST fan is at review date priced at around 10 Euro.
Here you can order the Arctic P12 Slim PWM PST 120mm Fan.
The fancy box already shows a picture of the fan and the 10-year warranty on the front!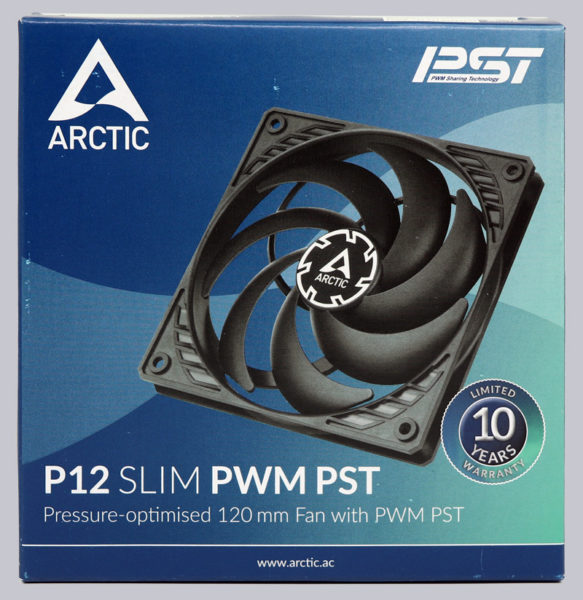 On the back of the box we find all important technical data and a QR code to the online manual.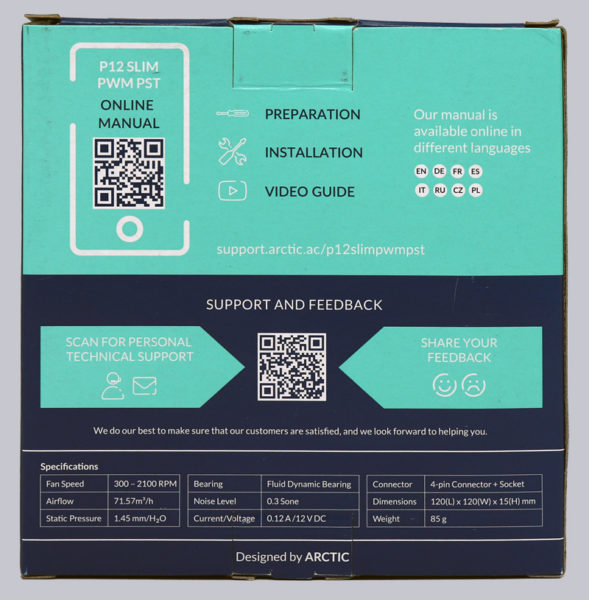 The box is pretty tight, but you can just about pull the fan out of the box.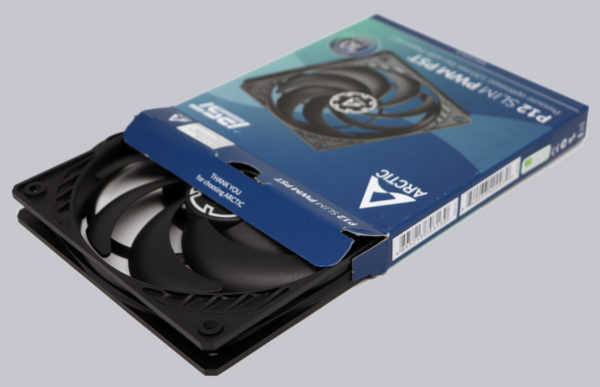 Scope of delivery …
In addition to the fan, the scope of delivery includes only a set of short screws for mounting in the case.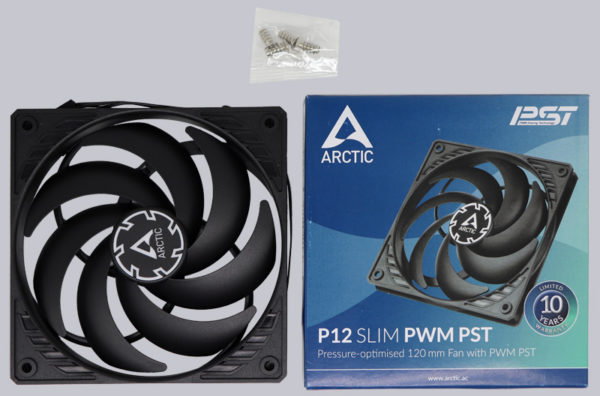 Arctic P12 Slim PWM PST technical specifications …