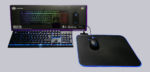 Keyboard Layout, design and features …
The Cooler Master MS110 Keyboard has the usual structure of a full-size keyboard without additional macro keys or media keys. The upper side of the keyboard is completely black and you can see at first glance the sensibly selected division of the lighting zones. At the front edge you can also see the Cooler Master logo in the middle.


On the back of the keyboard you will find two fold-out feet, which are coated with a rubber surface. The rubber studs at the front of the keyboard provide a perfect grip on the tabletop and prevent the keyboard from slipping.


On the sides and the back edge of the keyboard you will find another RGB stripe, which completes the keyboard's image perfectly.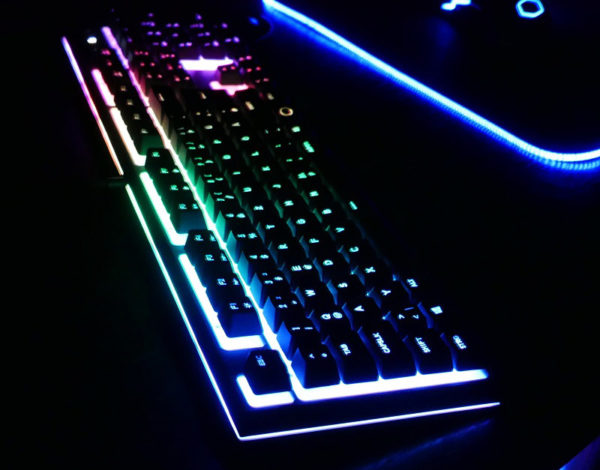 The buttons are equipped with the in-house developed linear mem-chanical switches, which Cooler Master has developed for the gaming sector. These buttons have a very precise touch feel that gives you precise feedback on how you press the button, even when you're in hot battles with other players.
The USB cable 1.1 has a length of 1.8m and is protected by a flexible rubber sheath. A palm rest is unfortunately not available on this keyboard.
Mouse Layout, design and features …
Mit der MS110 Mouse hat Cooler Master eine RGB Gaming Mouse geschaffen, die sowohl für den Palm, als auch für den Claw Grip geeignet ist.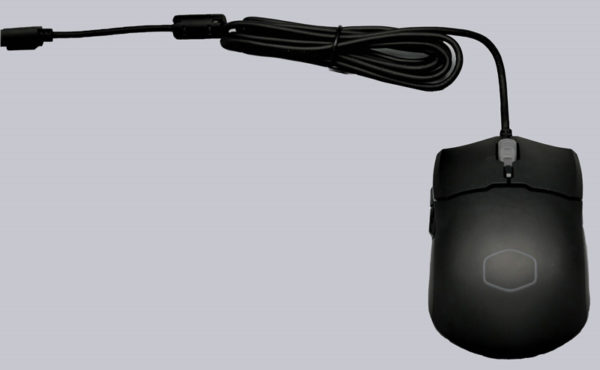 Above the mouse wheel there is another button on the upper side, with which the 4 preset DPI settings can be selected.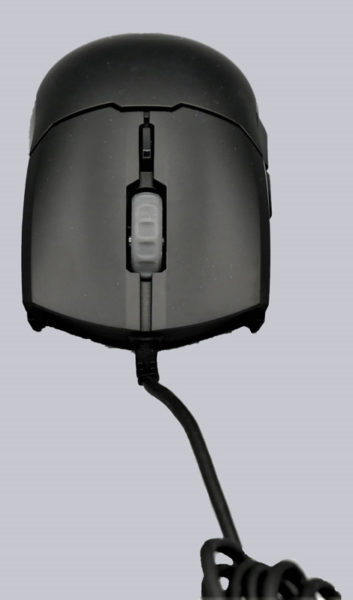 The currently active DPI setting can be seen from the mouse wheel and logo lighting. These change colour to match the DPI setting.
| | |
| --- | --- |
| Orange | 400 DPI |
| Blue | 800 DPI |
| pink/magenta | 1600 DPI |
| Turquoise | 3200 DPI |
On the left side there are 2 thumb buttons and a clearly visible RGB strip under the left button.


This design is of course responsible for the fact that the full functionality of the mouse is only available for right-handed users, as there are no thumb buttons on the right side. Below the right button we find another RGB strip.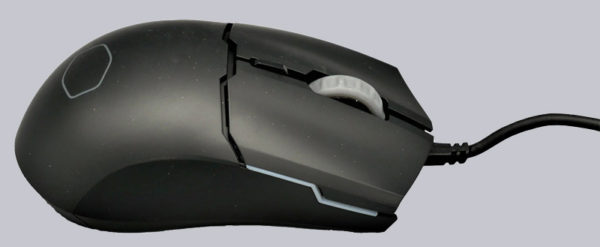 The colour of the lighting under the two buttons can be adjusted to your own wishes with the help of a key combination. One simply holds down the DPI button on the top and can then select the different colours by additionally pressing the front thumb button.
The Pixart 5050 sensor is located on the bottom of the mouse, as well as a large glide pad on the front edge and two small glide pads on the back edge, …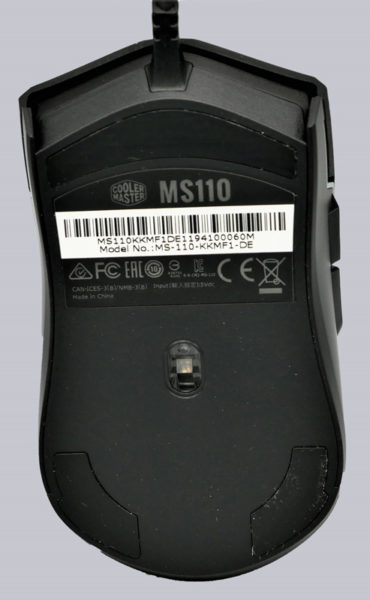 … which provide for a good and unresisting movement of the mouse.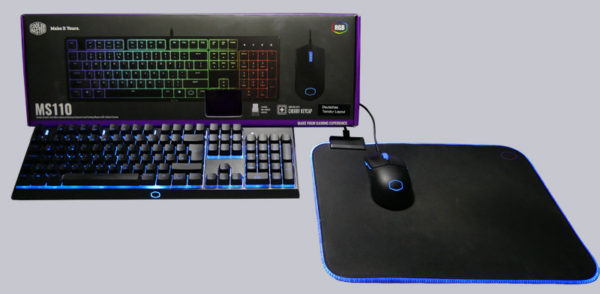 Cooler Master MS110 Combo Set Installation and Practical testing …