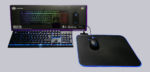 In todays review we take a look at the new mouse and keyboard combination from Cooler Master at OCinside. Everything else about the inexpensive Cooler Master MS110 Combo RGB Set is available in the following review.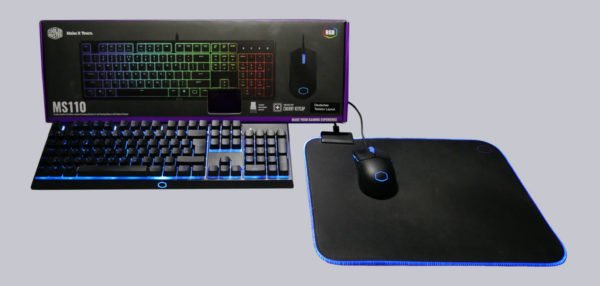 Thanks for the support …
Thanks for the support to RichCastle and the manufacturer Cooler Master.
Das Cooler Master MS110 RGB Combo currently has a price of approx. 60 Euro (07/2020).
Here you can order the Cooler Master MS110 Combo Set at a reasonable price.
The delivery of the MS110 Sets …
The Cooler Master MS110 Combo Set is delivered in a beautiful packaging with corporate design. Unlike the last keyboards we received for testing, this one has an opening above the cursor keys. This allows a review of the keys already in the closed packaging to get a first impression of the touch feeling.


On the back of the packaging you will find all the information you need to get started directly with this product in several languages.


After opening the packaging, you will find the Combo Set, consisting of mouse and keyboard, well protected.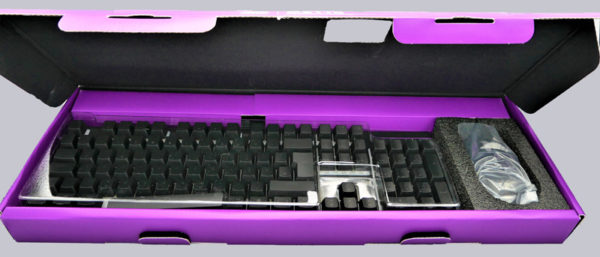 This is included in the delivery package …
The MS 110 Combo Bundle includes a gaming mouse with the matching keyboard and a manual that explains all function key assignments and combinations quickly and easily.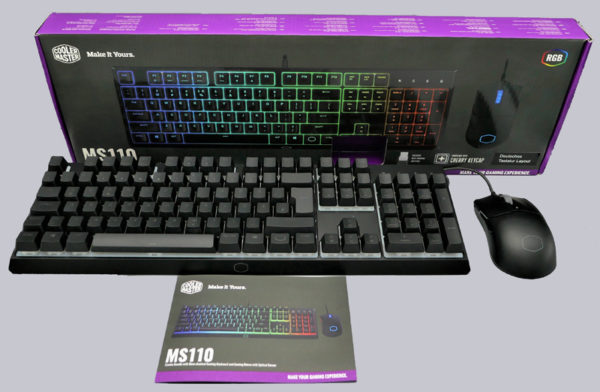 Cooler Master MS110 technical data …