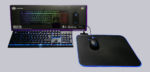 Result and general impression …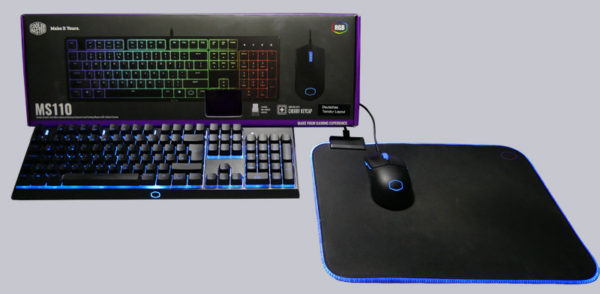 Let us now come to the overall result of the Cooler Master MS110 Combo. The set consisting of mouse and keyboard convinced us in the test and leaves a good impression overall.
The RGB illumination of the keys is even and bright and does not require any software to be adjusted. The RGB adjustments by means of a key combination are very simple and well explained in the short manual.
The mem-mechanical switches from Cooler Master react reliably and very pleasantly in games as well as in office applications.
Even the set's mouse doesn't need to hide behind other mice. It offers different lighting and DPI variants and fits well in the hand.
If you do not need additional weights, no finer DPI settings and no software to tune your mouse to a unique optical piece, you will get a nice and accurate gaming mouse.
With a price of about 60 Euro, the MS110 Combo Set is a very good choice for RGB affine PC users who are looking for an inexpensive, but still reliable keyboard/mouse set.
With this excellent price/performance ratio Cooler Master MS110 Combo Set receives our OCinside.de Price Tip Award 07/2020.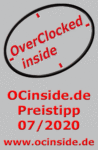 Discuss in our forum and share experiences about the MS110 Combo Set …
Here you can order the Cooler Master MS110 Combo Set at a reasonable price.
Read on in the hardware test area with several hardware reviews …