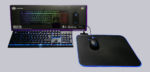 Installation and Practical testing …
Installing the Cooler Master MS110 Combo is easy and hassle-free: Plug the USB connector into the PC and you're done!


Both products have presets that work as soon as they are plugged in and can be adjusted without software.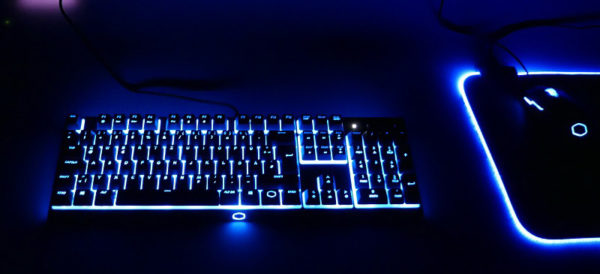 At the mouse, one can, as described before, set different colors for the RGB side strip by simply holding down the DPI button on the top and then select the different colors by pressing the front thumb button.
The Cooler Master MS110 Mouse lies well in the hand in both the Palm and Claw Grip and can be moved comfortably over the mouse pad with the attached glide pads.
The keyboard offers even more choice: Here you can choose between different effects and effect speeds with the help of the FN key, the F1 to F5 keys and the arrow keys.
The already programmed light modes are static, breathing, rainbow wave, scan, zone wave, staggered rainbow and customized zone, which you can even try out live on the Cooler Master website.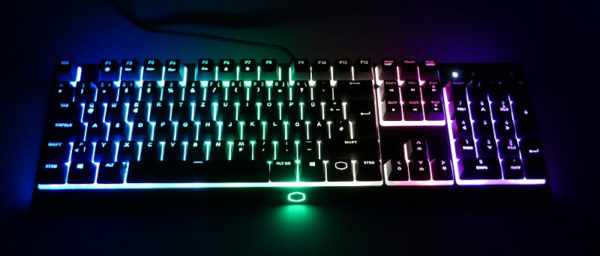 The mem-mechanical switches from Cooler Master react reliably both when writing and playing.
Cooler Master MS110 Combo Result and general impression …