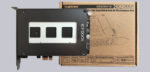 Icy Dock has launched a new product from the ToughArmor series. The Icy Dock MB839SP-B is an useful removable frame for the PCIe slot, which supports a 2.5-inch SATA drive. We put this special hot-swap removable frame through intensive testing at OCinside.de and show all results in the following product review.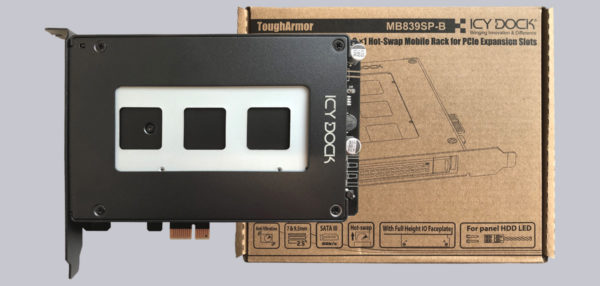 Thanks for the support …
Thanks for the support to Itchi and the manufacturer Icy Dock/Cremax Tech LTD.
Das Icy Dock ToughArmor MB839SP-B currently has a price of approx. 69 Euro (07/2020).
Here you can order the Icy Dock ToughArmor MB839SP-B.
The delivery of the Icy Dock ToughArmor MB839SP-B removable frame …
As usual, Icy Dock delivers the ToughArmor in an environmentally friendly box. In addition to a 3D barcode, you will find a product illustration and the most important features of the removable frame.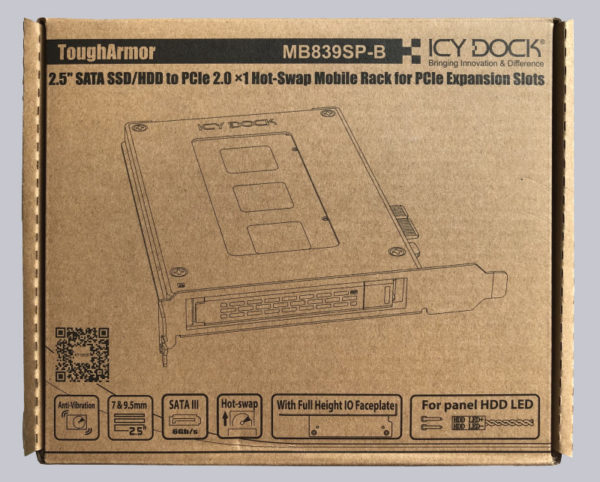 On the back we find a brief summary of the most important technical data at a glance.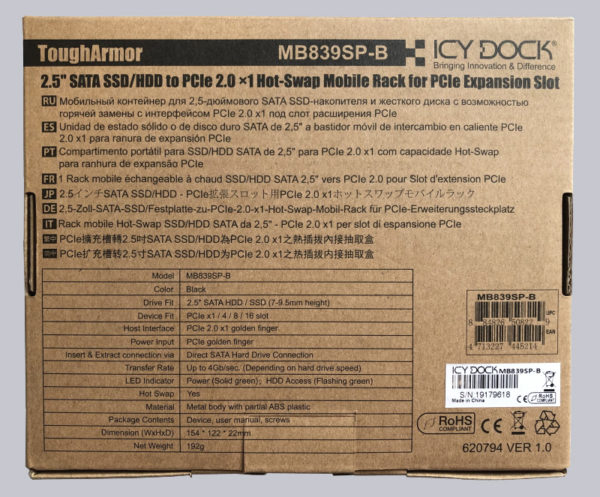 After we have opened the box, the installation instructions immediately catch our eye.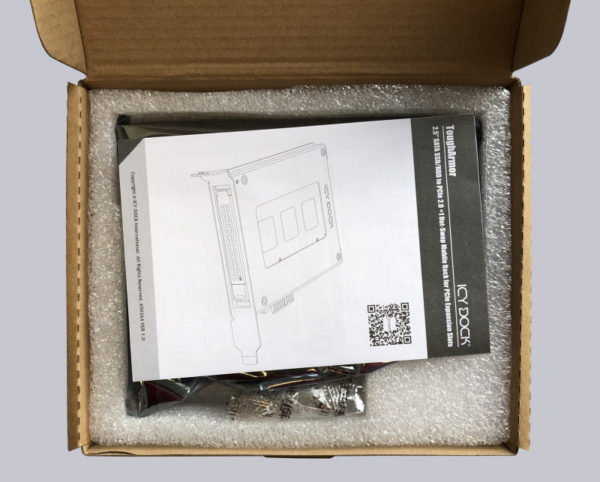 Underneath is the MB839SP-B well packed and padded in antistatic foil and foam.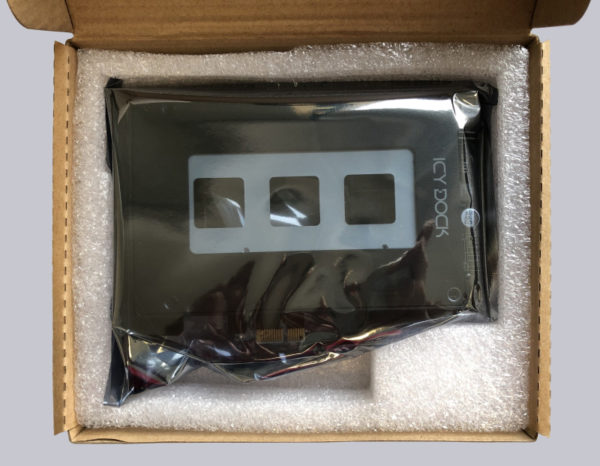 The accessories include installation instructions …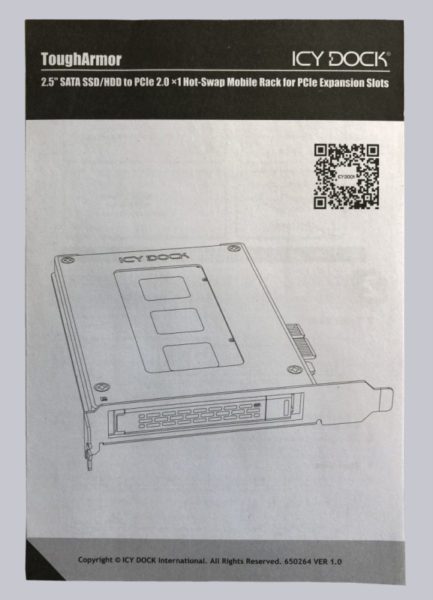 … and a set of mounting screws.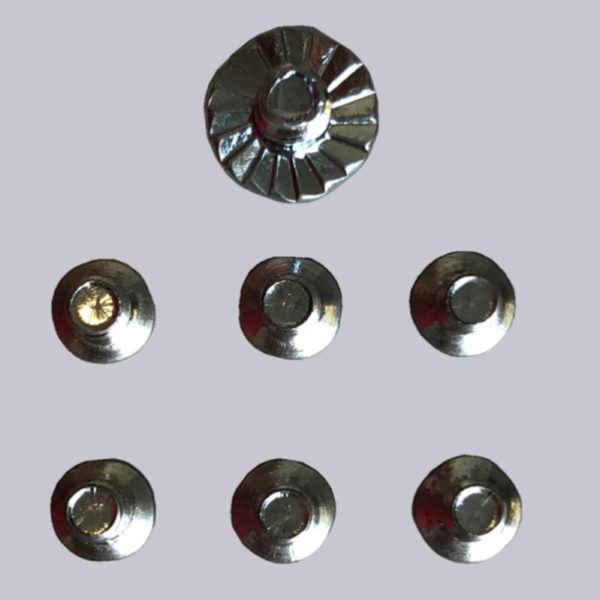 That's about it. Now, let's move on to the Icy Dock ToughArmor MB839SP-B specifications …