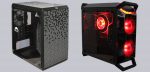 Field test …
After much theory, we finally come to the exciting practical test. It's quite quick to notice that the enclosed screws are just enough to mount the power supply, motherboard, a graphics card and the drives. We liked the cross to the hexagonal adapter, which allows you to insert the spacers for the mainboard with a normal cross-screwdriver: it is made of metal, while we have already found adapters made of plastic in considerably more expensive cases.
Further surprises were left out, so that the installation of the hardware went smoothly.
With the Q300L we did a lot of the preliminary work, in the practical test we want to stage the Q300P. For this we also have as announced again used the Cooler Master G100M UFO cooler, to give the final touch to the visual impression.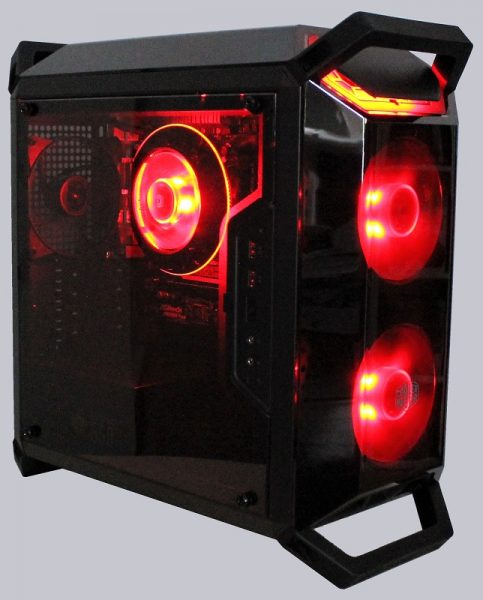 Of course we have everything that the rudimentary RGB controller was able to captured in a video on our OCinside YouTube channel. Have fun 🙂
Note: Please allow our cookies first to see this external content!
Cooler Master MasterBox Q300L / Q300P conclusion and overall impression …