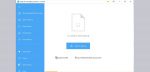 A careless click, a wrong program and all important data including the operating system are lost. But it could be so easy! A daily or weekly backup of the system can save the user a lot of headaches. There are countless programs on the market with which you can perform this backup, whereby we have already explained some solutions in the Tips and Tricks Forum. We regularly get questions in our PC Community about the simplest and best backup software. Today we would like to examine the Todo Backup Home tool from EaseUS. Whether this tool can meet the requirements of a daily, uncomplicated backup and where the differences between Todo Backup Home and Todo Backup Free are, we find out today on OCinside.de.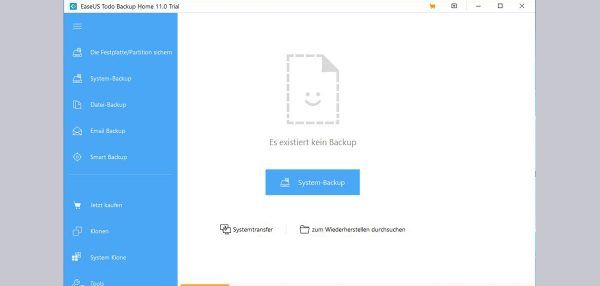 Thanks for the support …
Thanks for the support to Marauder25 and for the supply of the software to EaseUS.
The EaseUS Todo Backup Home Software has at review date a price of approx. 30 Euro as an annual license and the price for a Free Lifetime Upgrade is at review date approx. 45 Euro.
Here you can buy the EaseUS Todo Backup Software
Alternatively you can order EaseUS Todo Backup Home directly from the manufacturer, who also offers Data backup software.
The scope of services of the EaseUS Todo Backup Home Software …
Like almost every backup program, Todo Backup Home has a wide range of functions that make it easier for the user to create executable backups. The following table compares the main features of the different versions of Todo Backup.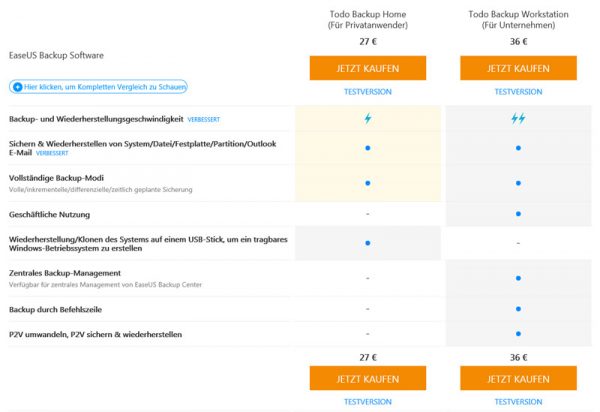 And here again all Todo Backup version differences between EaseUS Todo Backup Home, Free and Workstation are listed in detail.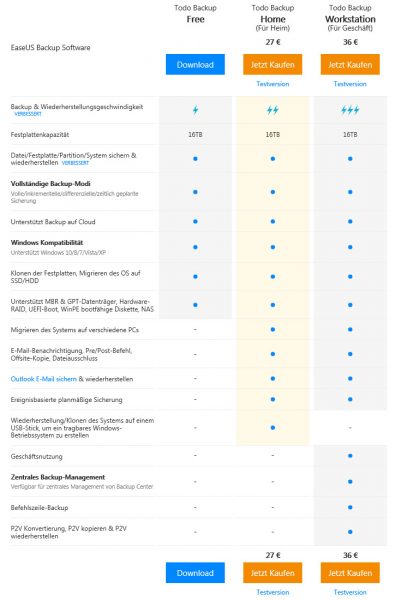 EaseUS Todo Backup Home technical data …