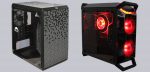 Conclusion and overall impression …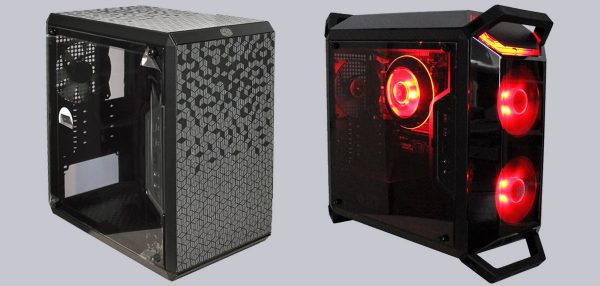 In terms of price, the Q300L and the Q300P have much to offer. Cooler Master even came up with some very clever ideas, like the changeable front panel or the possibility to operate the PC horizontally. Despite the tight budget, even important features such as dust filter and cable management are not missing. To build a visually appealing PC on a budget, you can choose the Cooler Master MasterBox Q300L and Q300P!
Another feature of both cases is that they magically attracts dust and fingerprints on the acrylic parts. The front of smoke glass is also vulnerable to scratches. However, as long as these are not too deep, you can repair it with watch polish. Because of the great optics the 5.25″ slot had to disappear.
The only real criticism is in our opinion the RGB controller, which could not have been simpler. In our opinion, Cooler Master would be well advised if they would at least settle for the minimalistic controller, which we were already allowed to examine with various RGB air coolers such as the Cooler Master MasterAir MA620P. Here it would be possible to use a mainboard with RGB connection instead, which even has the inexpensive ASRock AB350M Pro4 motherboard.
Of course, with these low prices, the two MicroATX Cooler Master MasterBox Q300L and MasterBox Q300P cases are sure to receive our OCinside.de Price Tip Award.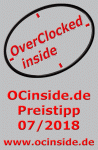 Discuss in our forum and share experiences about the Cooler Master Q300 series …
Here you can order the Cooler Master Q300 series at a reasonable price.