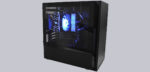 Construction, design and features – outside …
The Cooler Master Silencio S400 is simply black and the glossy edges around the front door are protected with film.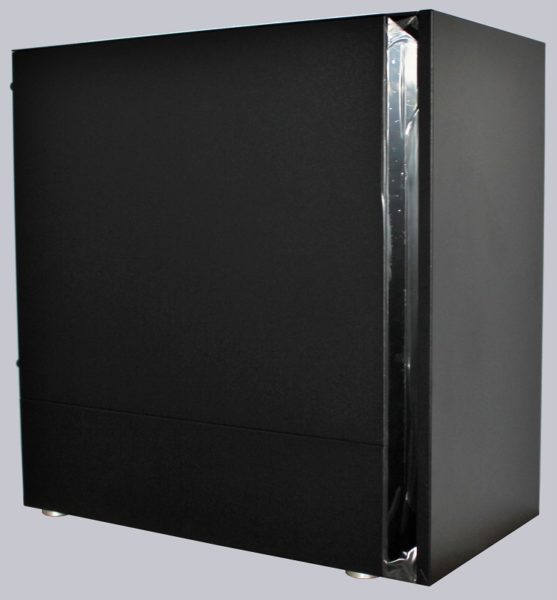 The simple design continues at the front, so that only a subtle Cooler Master logo can be seen.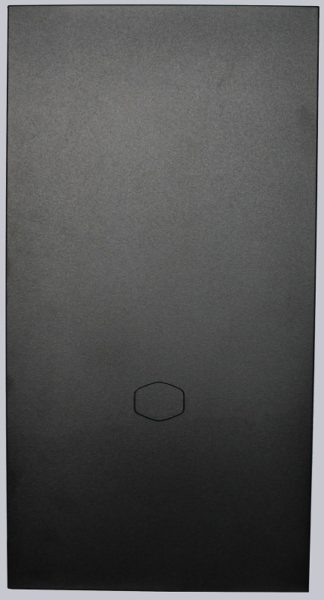 Behind the soundproof door we find the 5.25 "drive bay and the removable dust filter. The door stop can be changed if necessary.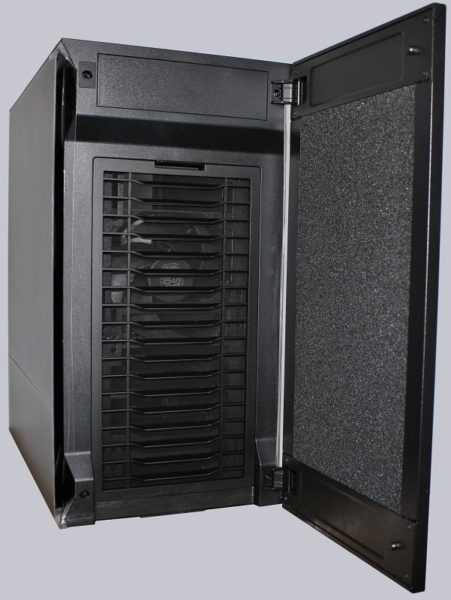 We remove the dust filter and see the pre-installed 120mm fan. Both 2x120mm and 2x140mm can be installed and even slightly varied in height, so that you can flexibly install water cooling radiators. The pre-installed 120mm fan has rubber elements to dampen vibrations. Interestingly, not on the side facing away from the case.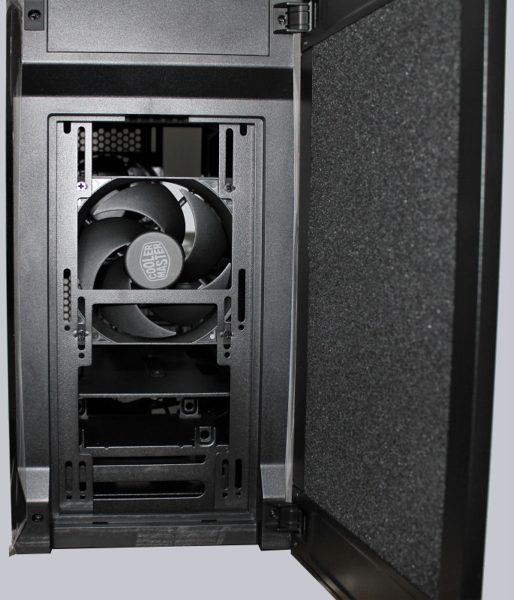 The top continues the simple black look. The air outlets are blinded as standard.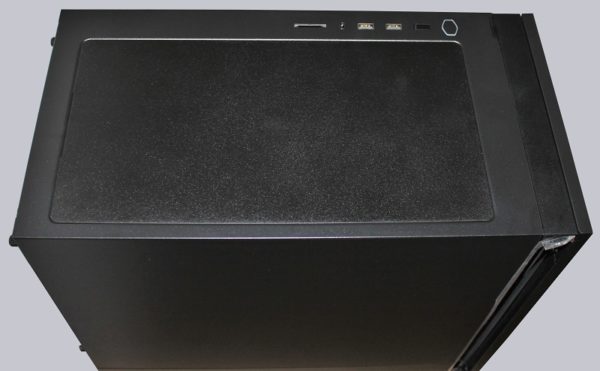 With the connections, we find (almost) only the most necessary: Power and reset button, a combination connection for headphones / microphone and 2 USB 3.0 ports. Cooler Master has even given the Silencio S400 an SD card reader, which is connected internally via USB to the motherboard. Pretty practical!


The cover for the air outlets in the lid is removable and also provided with dampening material.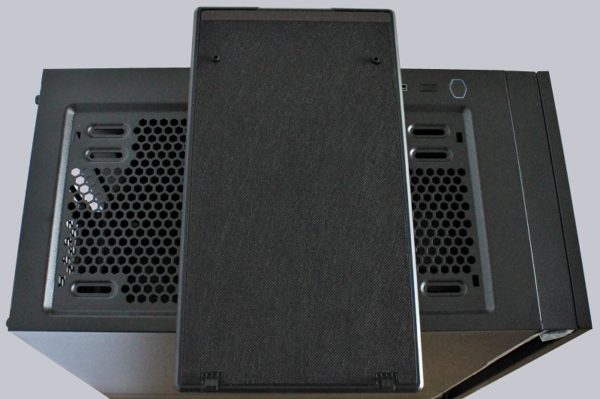 Underneath you can mount 2x120mm or 2x140mm fans. Again with elongated holes so that you can vary the position slightly if necessary.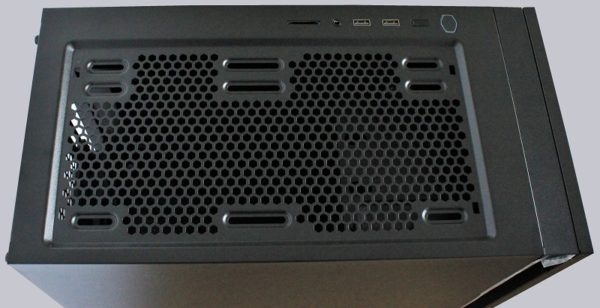 So that the warm air can find its way out of the case, Cooler Master includes a magnetic mesh cover.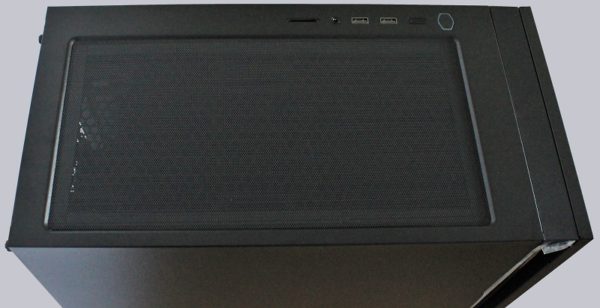 The back has no surprises. Here, too, slots are conveniently provided for fan mounting.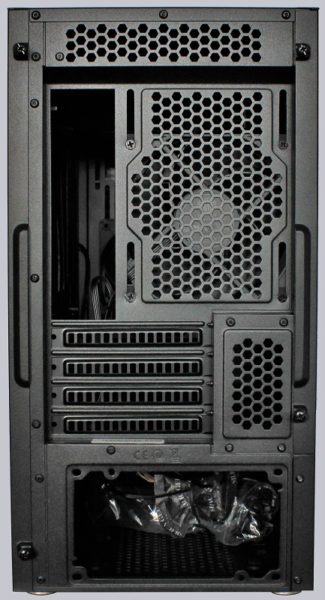 The left side part is smaller because it ends at the power supply cover. This gives the left side a little optical whistle due to the continuous edge.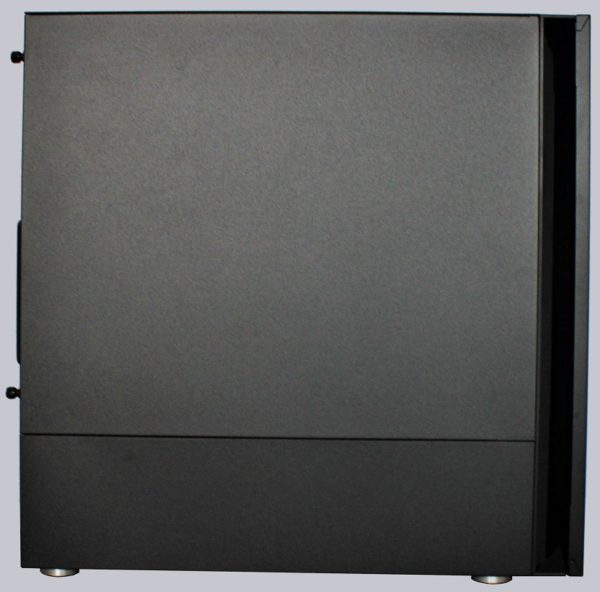 However, this does not continue on the right. The side parts are therefore different sizes.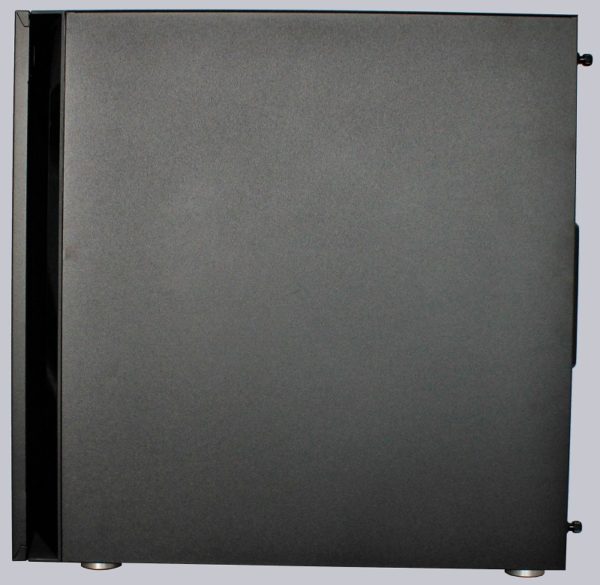 Both side parts are also equipped with dampening material.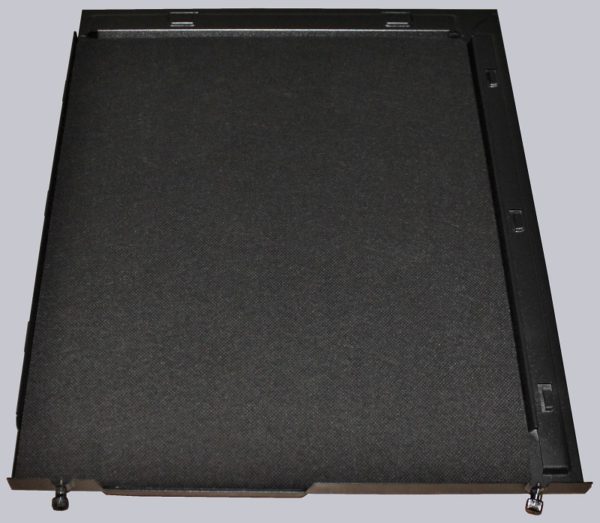 On the bottom, in addition to the stylish HiFi feet, we also find the removable dust filter for the power supply.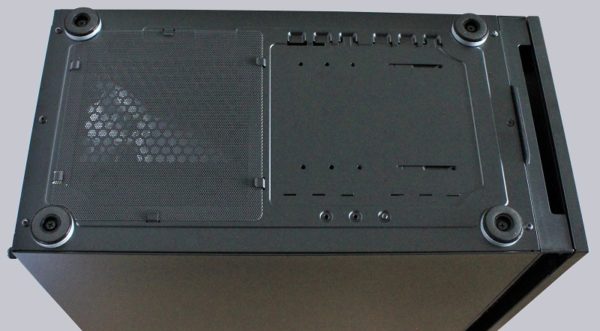 Cooler Master Silencio S400 construction, design and features inside …