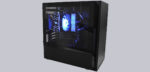 Result and general impression …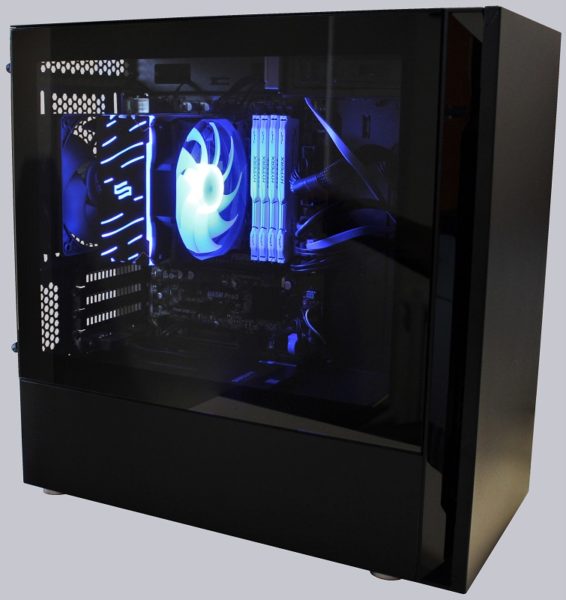 Overall, we really like the Cooler Master Silencio S400 case. It has a very elegant, clean look and looks very valuable overall. This is also because the sound dampening makes everything feel a little heavier and more stable.
We also like the fact that Cooler Master consistently provided decoupled assembly for all parts. Together with the sound dampening, this is also noticeable in the acoustics, so that the PC becomes noticeably quieter. Cooler Master chose the name Silencio appropriately. But you shouldn't expect miracles … because if a 3.5″ HDD saws, then it saws 😉 Compared to undampened housings, however, a noticeable reduction in noise is achieved.
In fact, we didn't notice anything negative. OK … the little difficulty with the SATA power plugs, but that's usually easy to handle. If you put it on and want to equip the Silencio S400 with front radiator AND 3.5″ HDDs, you should look for a slightly shorter version with the power supply. Here, too, a little planning is not wrong and those who need help with PC planning can contact us at any time in the purchase advice forum.
The price is more than fair for what is offered and the Cooler Master Silencio S400 receives our OCinside.de Purchase Tip Award 12/2019.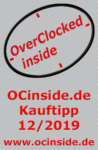 Discuss in our forum and share experiences about the Cooler Master Silencio S400 …
Here you can order the Cooler Master Silencio S400 at a reasonable price.
Read on in the hardware test area with several hardware reviews …