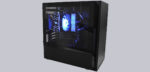 Practical testing …
After a lot of theory, we finally get to the exciting practical test!
The installation was almost without any problems. The assembly of the 2.5″ drives was unusual for us because small metal pins are screwed onto the HDD / SSD …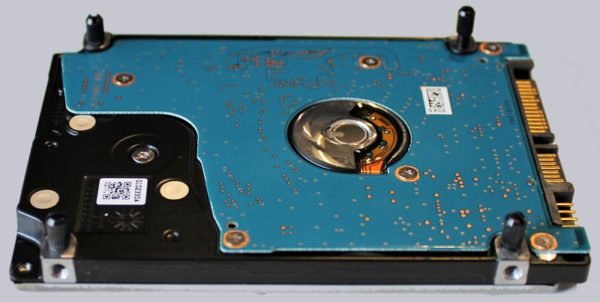 … and rubber elements are clipped in at the desired location.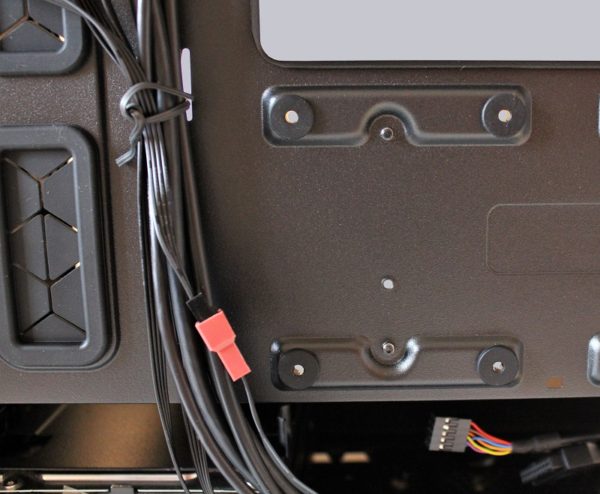 We were skeptical at first, but the drive can now be simply plugged in, is held securely and also decoupled. Great 🙂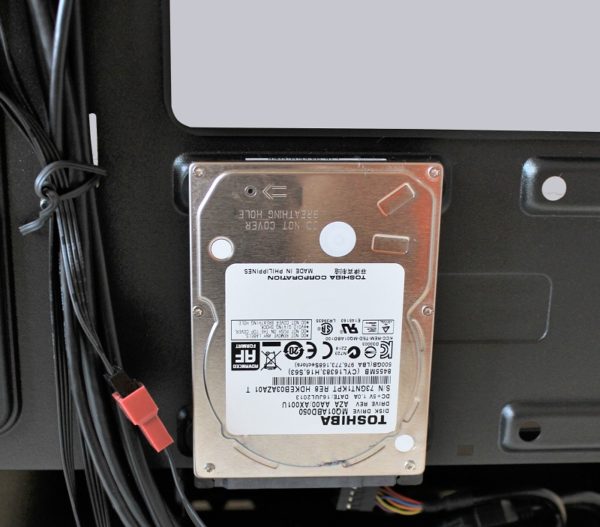 The rest of the installation posed almost no difficulties.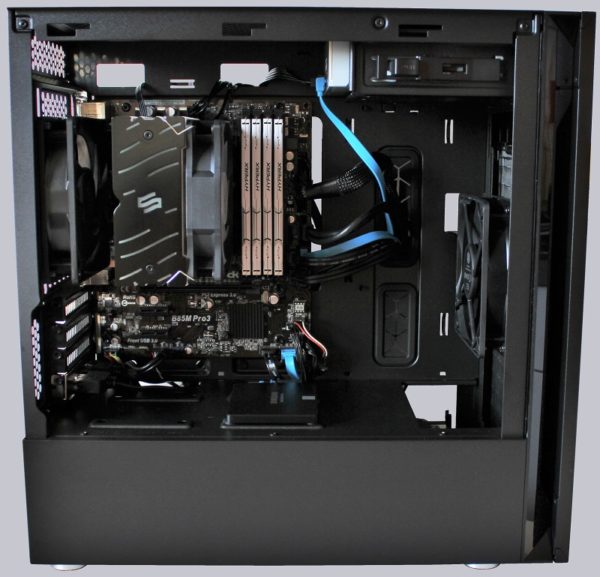 Almost no trouble? As with many other cases, there is the problem with mounting 2.5″ drives on the floor that only the end of the SATA power line from the power supply fits, since all looped-through connectors would be too thick, so you have to have enough ends available.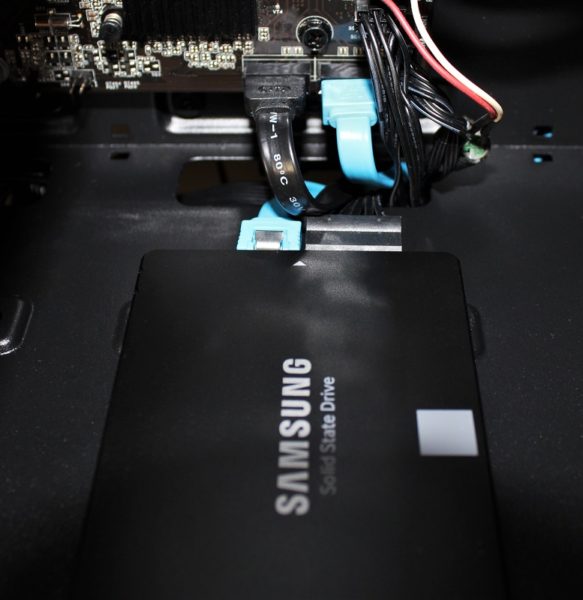 Cooler Master kindly provided us not only with the Silencio S400 case, but also with the glass side panel. The Silencio S400 can be bought closed or with a glass side panel. However, if you should decide differently at some point, you can simply order the missing side part from the Cooler Master Spare Part Shop 😀
With the glass side part you lose a little dampening, but you can present your hardware very chic. The transition between the side part and the power supply cover gives the optics a special touch.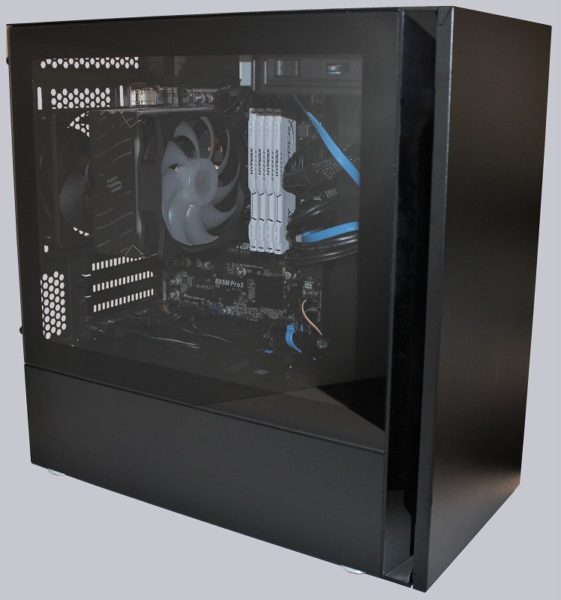 At the end of the practical test, we also prepared a video to show the insulating properties of the Silencio S400. The volume of the finished test system was first demonstrated from the side with the housing open and then with the real glass side panel installed, followed by the sound recording from the front with the front flap open and closed.

The sound dampening definitely brings the desired effect!
Cooler Master Silencio S400 result and general impression …