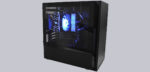 Construction, design and features inside …
Now let's look at the interior. This is very spacious and clean – the interesting components can be staged, everything else disappears on the back or in the power supply cover.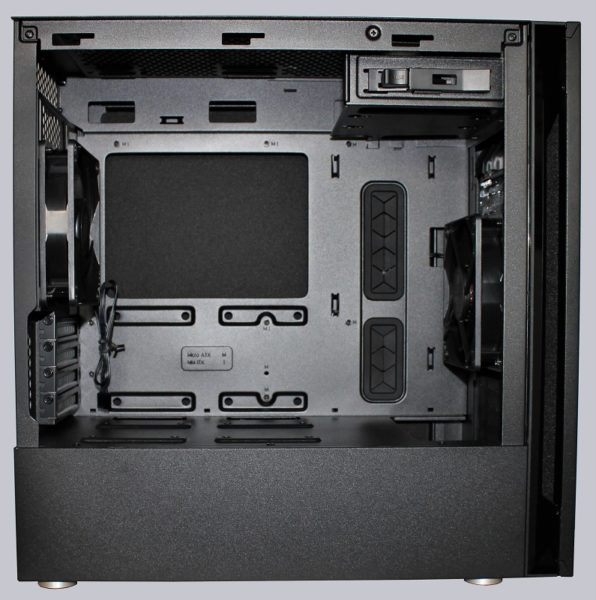 2 2.5″ drives can be installed under the motherboard …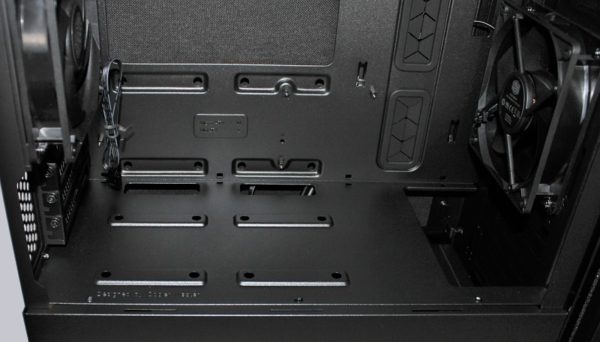 … and there is plenty of space above the mainboard, so you shouldn't have any problems with a water cooling radiator.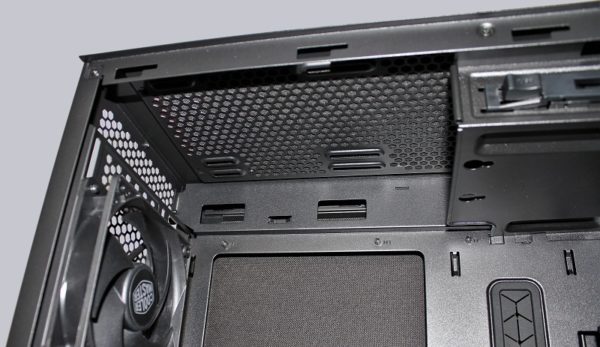 The 5.25″ bay, which is rather rare these days, is equipped with a quick-release fastener, so that the drive simply has to be pushed in and clicks into place. A 3.5″ HDD could also be installed underneath if necessary.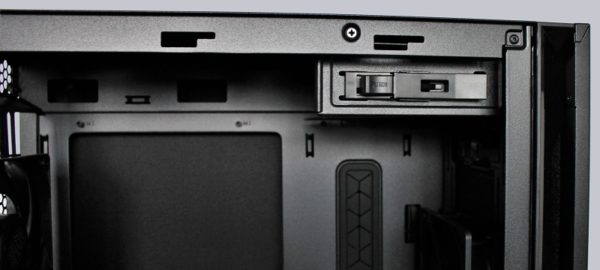 Via the back we get access to two further 2.5″ assembly bays behind the mainboard, we can install up to 3 more 3.5″ HDDs in the bottom left cage and to the right the power supply.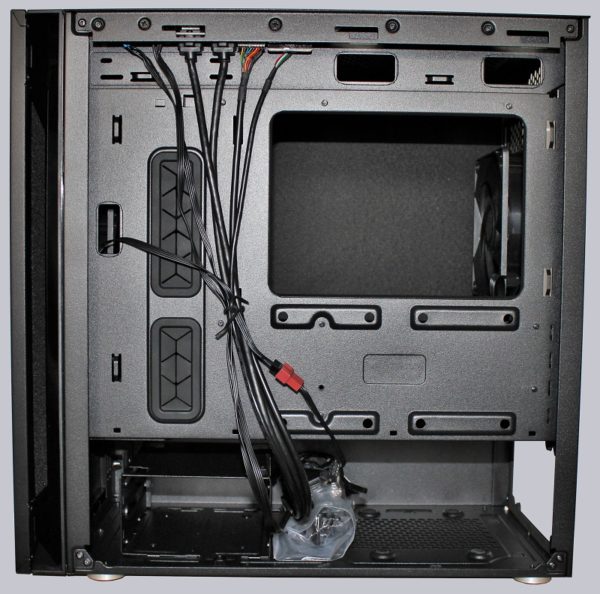 The 3.5″ mounting cage can also be built further to the right, for example to make space for a front radiator. However, you slide it closer and closer to the power supply and you might have problems stowing all the power cables. You don't have any 3.5″ drives it can also be removed completely.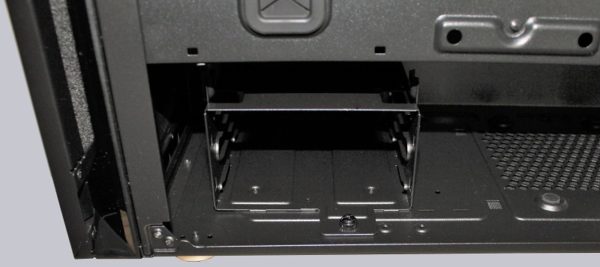 For the power supply unit, decoupling rubber buffers are glued to the floor and to the rear of the case.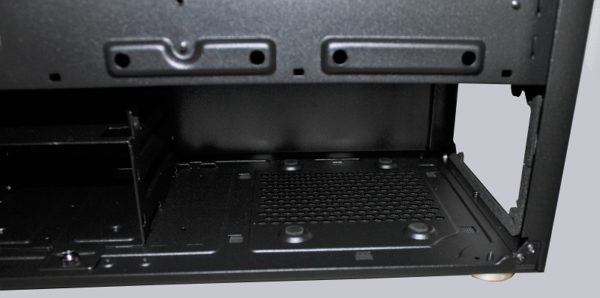 Cooler Master Silencio S400 practical testing with sound sample …