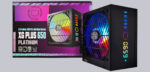 Cooler Master XG Plus 650 Result and general impression…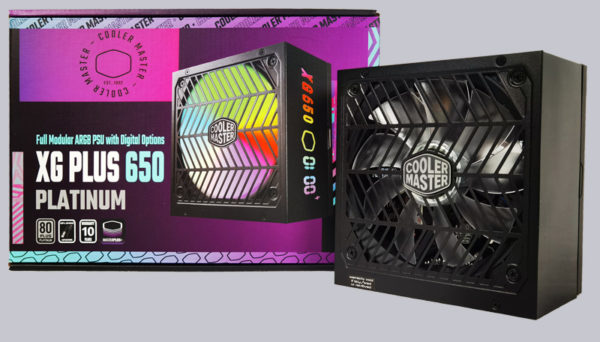 The Cooler Master XG Plus 650 Platinum convinces us all over the line!
The workmanship and the case are perfectly manufactured, only the foil in front of the digital display is relatively sensitive and should therefore only be cleaned with a soft cloth.
The power supply fan is extremely quiet; it wasn't audible during the entire test, even under full load. The internal temperature of the power supply did not exceed 31 degrees Celsius despite the low speed.
In addition, the power supply is fully modular, so you only have to use the cables you really need. This makes for a tidy system.
The very good overall result in connection with the helpful display and the pretty ARGB lighting makes us gladly award the OCinside.de Purchase Tip Award 03/2022!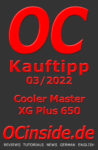 Discuss in our forum and share experiences about the Cooler Master XG Plus 650 …
Here you can order the Cooler Master XG Plus 650 at a reasonable price.
Read on in the hardware test area with several hardware reviews …