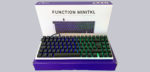 Today we review the brand new Function Full Size and Function Mini TKL gaming keyboard from the US manufacturer NZXT. Besides interchangeable switches and a high feature set, they also try to score with good build quality and high customizability. How it feels to type on the first NZXT keyboard with fancy RGB lighting in a particularly small mini format, how you can personalize your NZXT Function Custom Keyboard by the NZXT BLD page and what else these new NZXT keyboards have to offer, we will show on OCinside.de in the following review.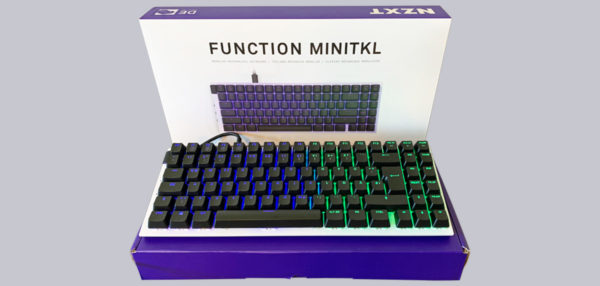 Thanks for the support …
Thanks for the support to Daniel and the manufacturer NZXT.
The NZXT Function MiniTKL Gaming Tastatur with linear Gateron Red Switches has at review date a price of approx. 139,90 Euro.
In addition to the smallest model in the series, the Function keyboard is also available in full-size format with a numeric keypad and in normal Tenkeyless format. The full-size model costs about 159.90 Euro and the keyless model about 149.90 Euro.
In addition, the manufacturer offers a special personalization service on its NZXT BLD page, where you can also equip the keyboard with other switches or keycaps. The prices then change depending on the configuration (e.g. accent keycaps, extra cable and assembly fee currently cost 9.99 Euro each).
Here you can buy NZXT products at a reasonable price.
Scope of delivery …
The NZXT Function MiniTKL comes in a nicely printed box that shows nothing else on the front except the product and its name. Sometimes less is more and the design in white and the typical NZXT purple is pleasing.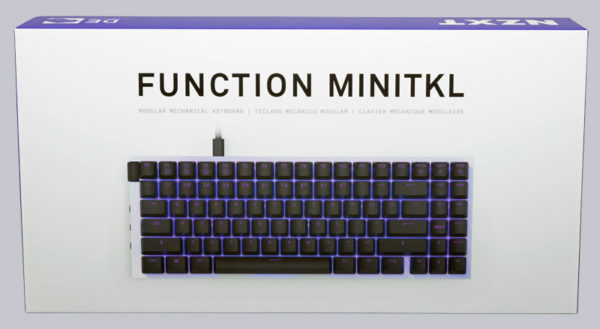 The back then goes into detail about the keyboard's most important features.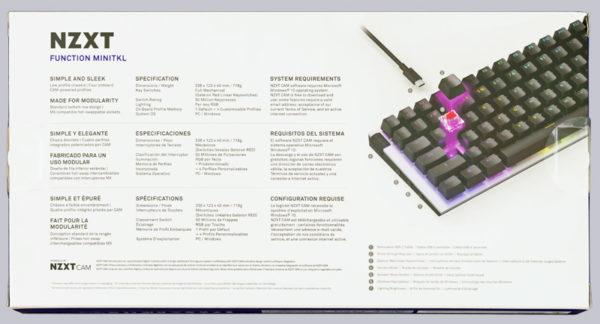 A few details are also advertised on the side.


Inside the packaging, the keyboard is neatly separated from the accessories and stored in a slip-proof way. Unnecessary plastic foils are fortunately dispensed with.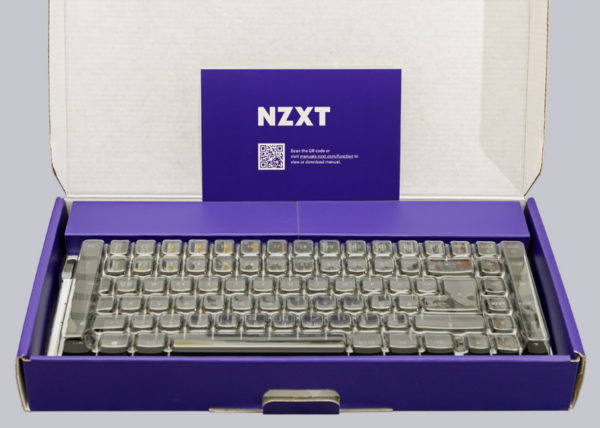 The Function MiniTKL with a white top plate makes a high-quality impression when you take it out. Alternatively, the Function models are also available in black.


Besides the keyboard, the following accessories are included.
A USB connection cable (Type-A to Type-C)
A handy keycap remover for easily replacing the keyboard caps
A small pair of pliers for removing the switches
A transparent dust cover
A note with a link to the online manual
The two larger models also come with a magnetically adhering palm rest.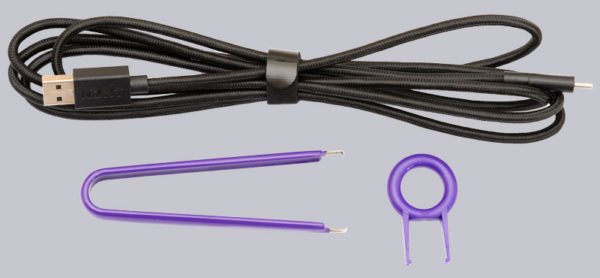 NZXT Function MiniTKL technical specifications …