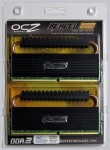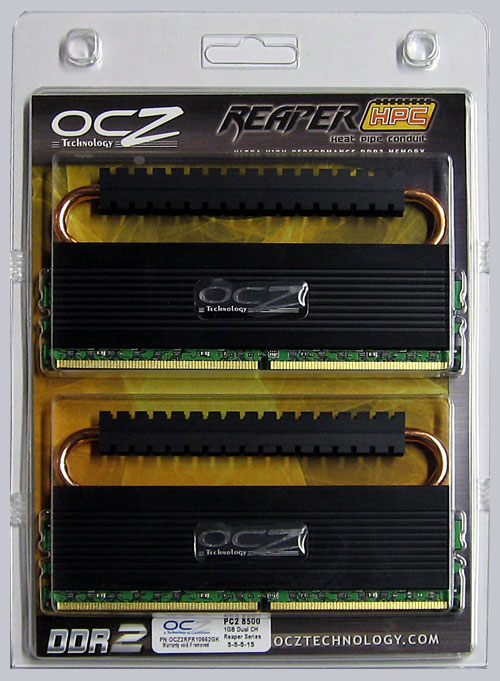 Today, ocinside.de published again an overclocking review of some High-End DDR2 memory modules. The new OCZ PC2-8500 2GB Reaper HPC edition DDR2 RAM looks extraordinarily good and offers high overclocking, thanks to the excellent heatpipe cooling. OCZ permits the users to operate the modules with up to 2.35 V without loosing the OCZ Lifetime Warranty and this Vmem should be enough to achieve very good overclocking results. If you like to know if the memory is also well overclockable with the default 1.80 Volt and what you're able to expect with an voltage increasment higher than 2.30 Volt, you shouldn't miss this review. All memory test results can be compared with all previously tested memory modules in the benchmark chart.
Thanks for the support …
Many thanks for the support with the PC2-8500 2GB PC2 8500 CL5 Reaper HPC Edition kit OCZ2RPR10662GK by OCZ.
The 2 GB kit contains 2x 1024 MB 240-pin DIMM DDR2 1066 (PC2-8500) memory modules and has currently a price of approx. 230 Euro (04/2007). They're available e.g. at our sponsors.
The supply of the two 1024MB PC2-8500 memory modules …
The two memory modules are delivered in this packing: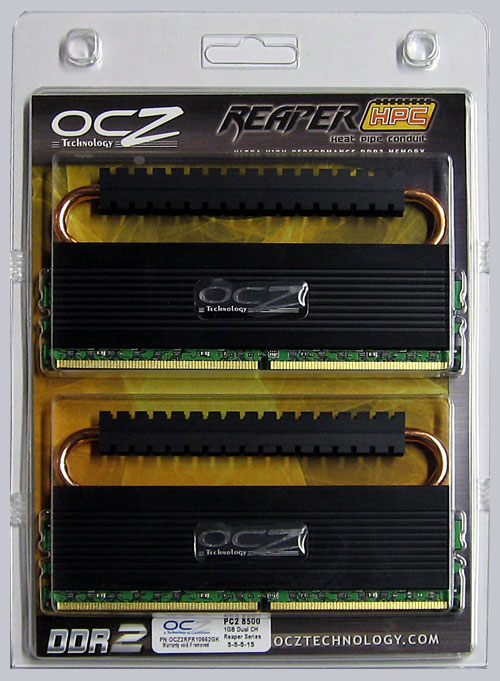 That is contained in the scope of delivery …
OCZ supplies the two memory modules without an installation guide, but it should be also possible for less experienced users to install them easily, because the installation should be explained in the motherboard manual. Please read the mainboard manual carefully, especially the help for the Dual Channel support allocation.
Here is a picture of the two contained PC2-8500 memory modules: