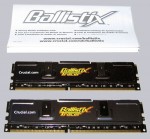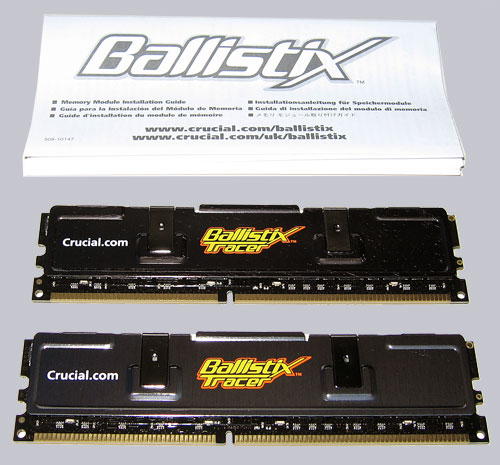 Memory is an important component of the PC system and with current operating systems e.g. Microsoft Windows XP in combination with current games or DTP applications nowadays 512 MB are by far not enough and should be upgraded to at least 1GB memory. However memory is not like memory and naturally there're dozens of DDR (double data rate) module types on the market, that the choice isn't really easy. In order to make the choice somewhat easier, there's a new test report of the high-end 1 GB memory kit with LED lighting and heatspreaders by Crucial.
Thanks for the support …
Many thanks for the support with the BL2KIT6464L505 Ballistix 1GB PC4000 kit by the manufacturer Crucial.
The 1 GB kit includes two 512 MB Ballistix Tracer 184-pin DDR-500 (PC4000) LED equipped memory modules and the current price is about 149 euro (02/2006). They're available with the upper banner in the Crucial Shop and our sponsors.
The supply of the two 512MB PC4000 memory modules …
In this small box are the two very well protected memory modules: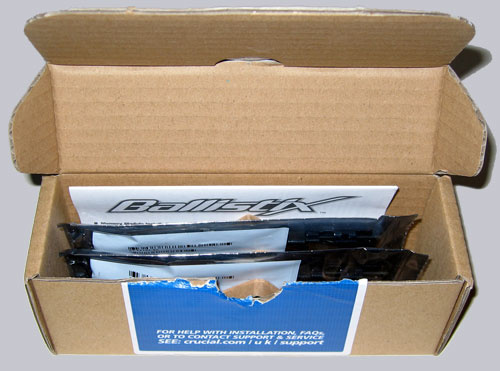 That is contained in the scope of delivery …
Crucial supplies the two memory modules as well as the multilingual installation guide, which should make it possible also for less experienced users to install them: