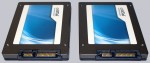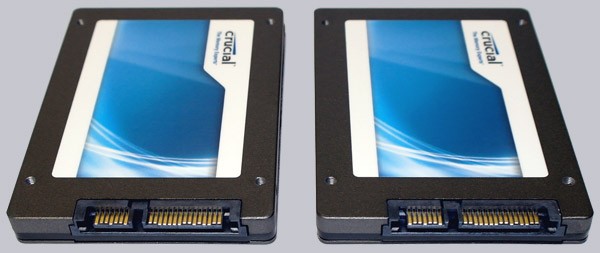 Today, two fast Crucial m4 128GB SSDs were tested in RAID0 to get more performance. Regarding TRIM there are still weak points for a SSD RAID, but the ocinside.de review will show if this is really important. The team of 2x Crucial m4 128GB in RAID0 is compared against 1x 256GB Crucial m4 and against 1x 128GB Crucial m4. We will see who keeps one step ahead and if it is better to buy one large SSD or two smaller SSDs.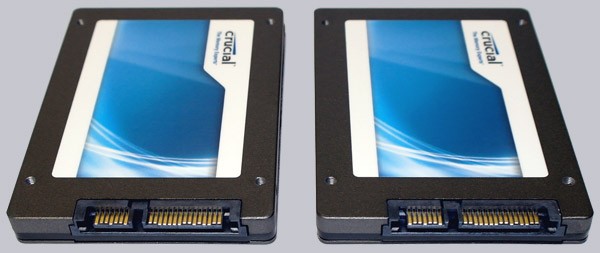 Thanks for the support …
Many thanks for the support with the Crucial m4 128GB 2.5″ SSDs by the manufacturer Crucial.
One Crucial m4 128GB SATA3 2.5″ SSD CT128M4SSD2 has at present a price of approx. 112 Euro (07/2012) in their online store.
The Crucial RealSSD m4 2.5-inch series contains at present the following types: 64GB CT064M4SSD2 for approx. 77 Euro (07/2012) 128GB CT128M4SSD2 for approx. 112 Euro (07/2012) 256GB CT256M4SSD2 for approx. 214 Euro (07/2012) 512GB CT512M4SSD2 for approx. 430 Euro (07/2012) Due to the SSD layout the performance of the Crucial m4 SSD Series alters depending on the capacity. A higher capacity of this Crucial m4 SSD has a higher write performance up to the fastest Crucial m4 256GB SSD !
Here you can buy the Crucial SSD.
The supply of the Crucial m4 128GB SATA3 SSD …
In this cardboard box comes the two Crucial m4 SSDs: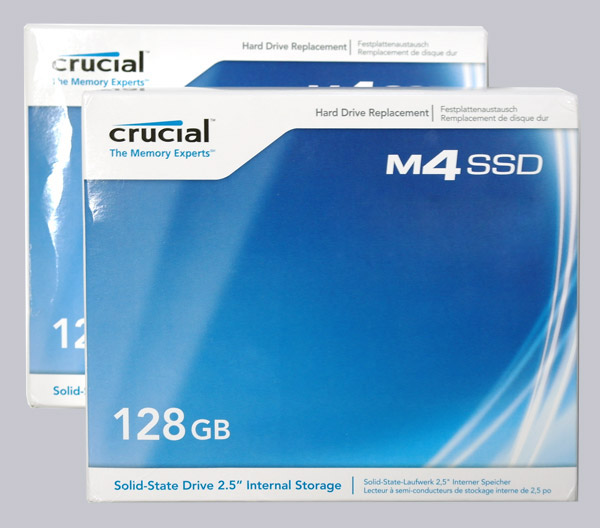 That is contained in the delivery …
Crucial delivered the m4 2,5″ SSD CT128M4SSD2 well padded with a quick installation guide. The following picture shows the front of the 2.5″ Crucial m4 128GB SSD, where one can see the SATA3 connections for data and power on the right side: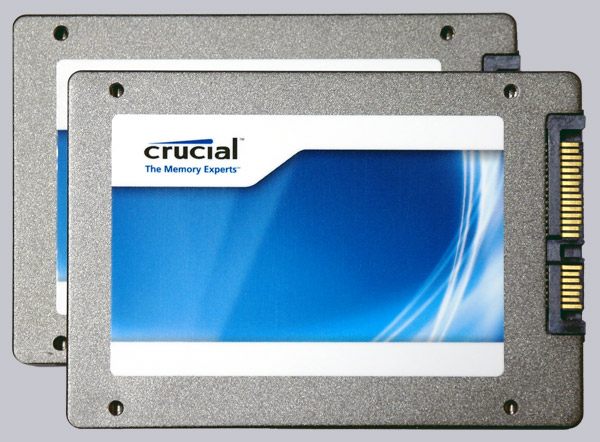 On the flipside one can see the label of the Crucial m4 SSD with some technical data: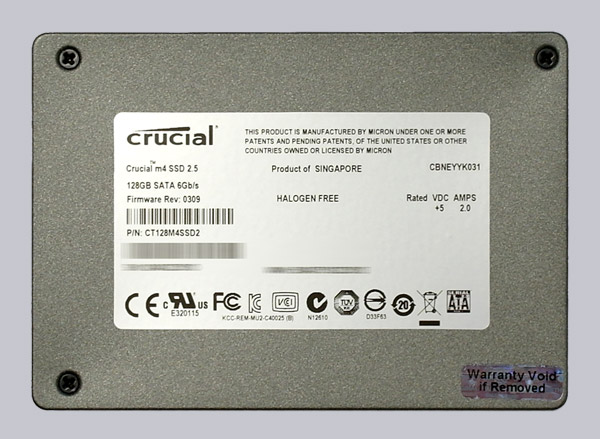 Here one can see a picture of the 8-Channel Marvell 88SS9174-BLD2 Controller ICs which is also used on Micron C400 / Crucial m4 SSDs. And one can see the eight of altogether sixteen 25nm Micron NAND components of the SATA3 SSD with 128GB capacity: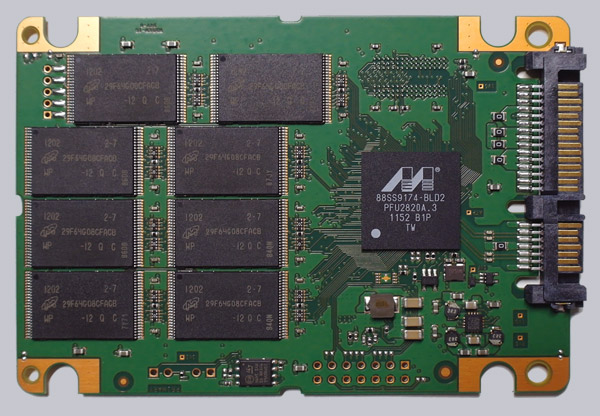 Here you can see the other eight 25nm Micron NAND components and the 256MB DDR3 cache chip: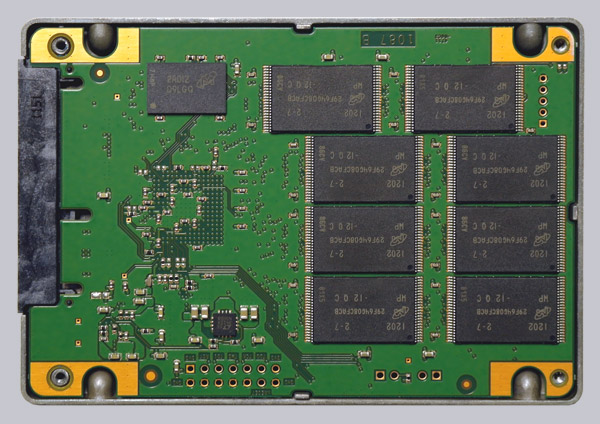 Here is another more detailed picture of the 8-Channel Marwell 88SS9174-BLD2 Controller IC: