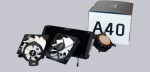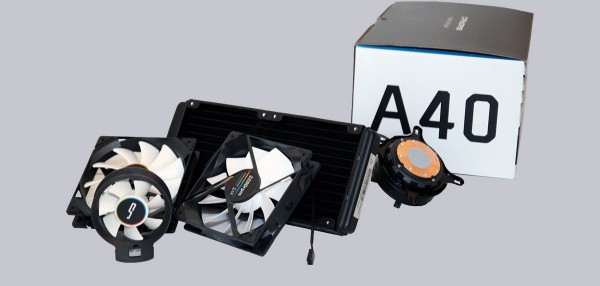 Layout, design and other features …
Let's start at the heart of the cooler, its pump. It is made by well-known manufacturer Asetek. On the top you have the option to install the provided 70mm fan and connect it directly to the pump.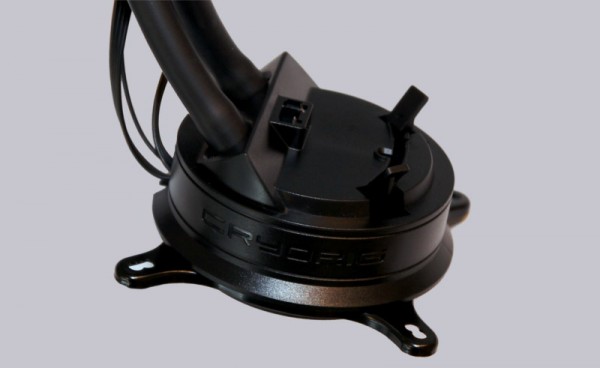 Thermal paste is already applied to the well polished base so you can install it without any further preparations.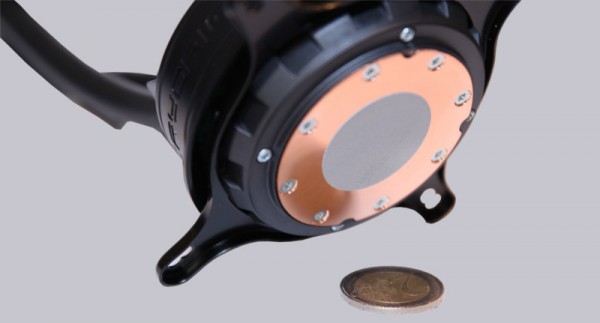 The 240mm radiator is painted completely black. Unfortunately the paint is susceptible to scratches if you try to install the radiator in tight corners.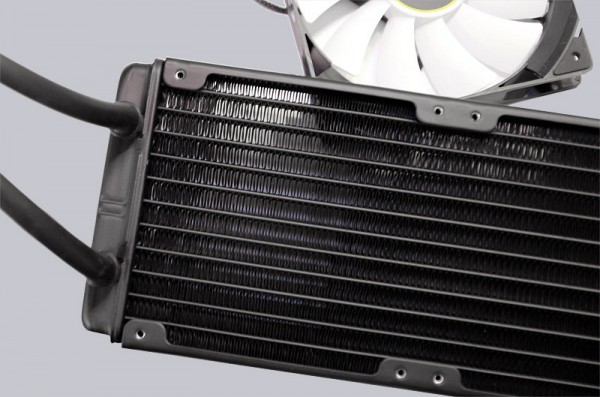 The trinity of fans comes in a uniform black and white look.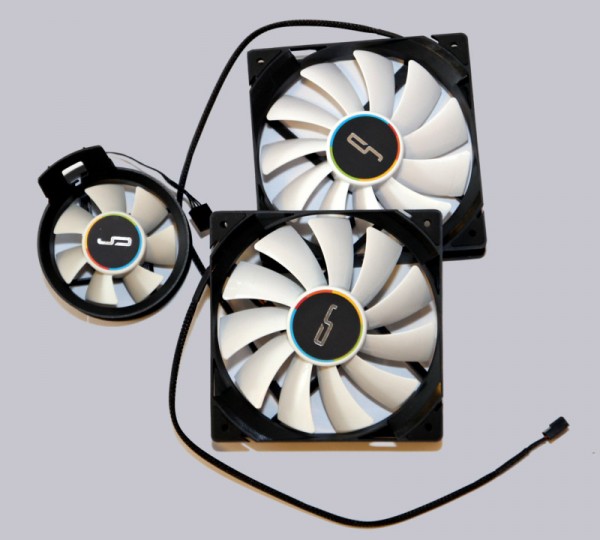 The two 120mm fans have integrated rubber pads so you don't have to worry about acoustic decoupling anymore.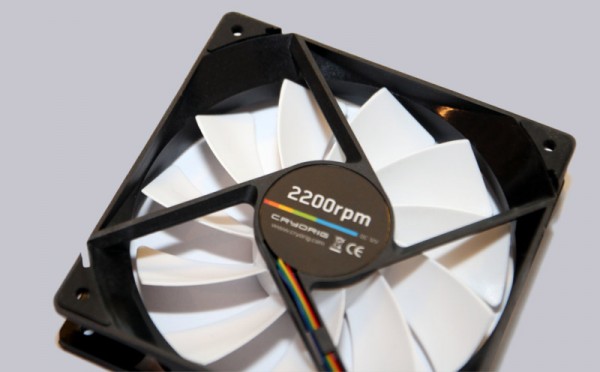 The 70mm fan can be mounted in both directions so it is either blowing toward or away from the mainboard.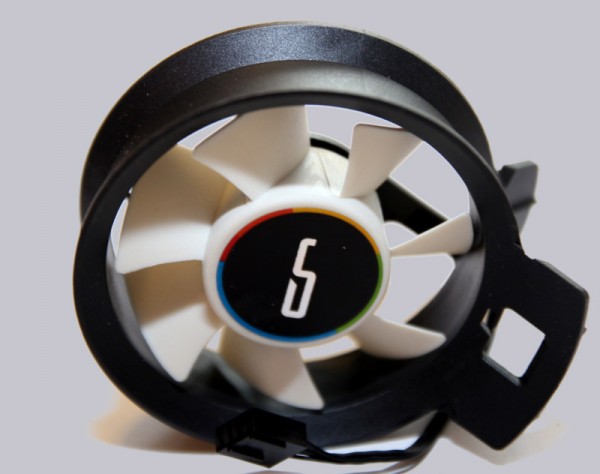 The components are wired through a Y-adapter so the only outside connection are one SATA- and one 4-Pin-PWM connector. You can still control all three fans together this way.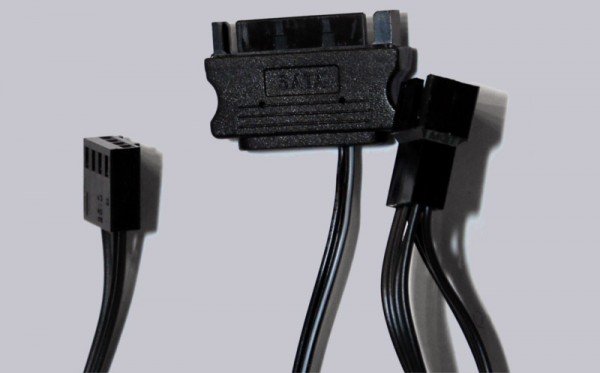 Cryorig A40 installation …