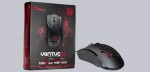 The company Thermaltake distributes products made for the demands of gamers under the brand Tt eSPORTS. Today we're going to have a look at the Ventus X, a mouse in a flashy right-hander design. It's designed to keep your hand cool even during long gaming sessions.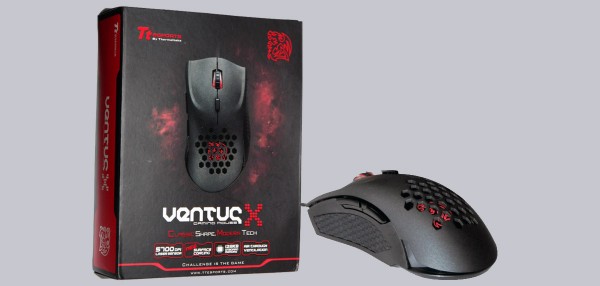 Thanks for the support …
Many thanks for the support of Hipp0campus and the manufacturer Thermaltake.
The Tt eSports Ventus X is at review date being sold for about 50 Euro.
Here you can buy Tt eSports mice.
The delivery of the Tt eSports Ventus X …
The Ventus X is being delivered in this box. The aggressive red and black design shows that Tt eSPORTS won't focus on plain facts but rather the products image. Therefore the back of the box doesn't contain many specifications but the slogan professional gaming mouse.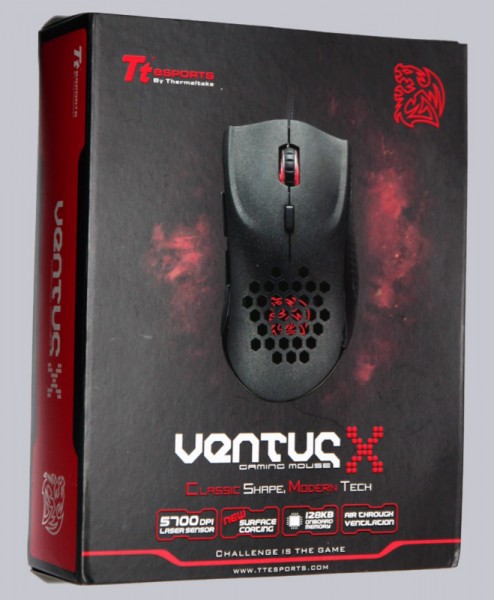 Because of the flip-cover you can get a first view on the mouse and an outlook on some of the features.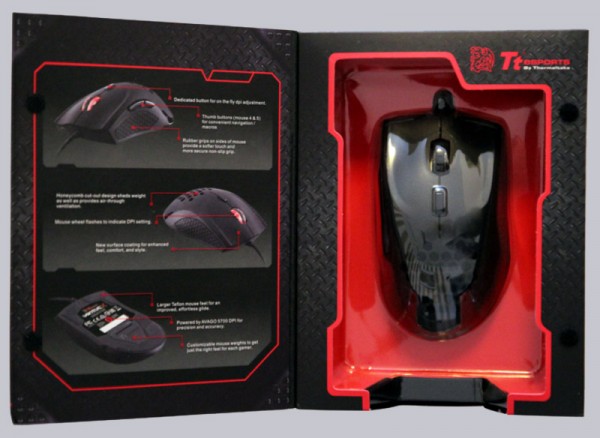 Besides the mouse we find a Software CD and a neoprene pouch to transport the mouse scratch proof.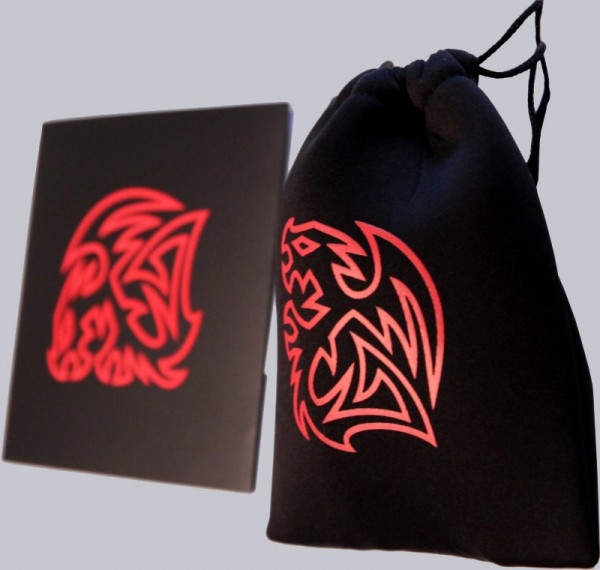 Tt eSports Ventus X technical data …