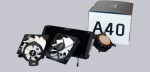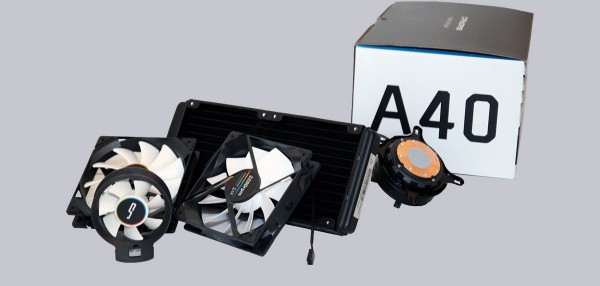 A40 is not only a German Autobahn but also a so called all-in-one watercooler by manufacturer Cryorig. These kind of coolers are a real trend for CPU cooling for a few years now. It is promised a water cooling without the often maintenance and installation with a cheaper purchase price. Cryorig is known as an innovative manufacturer of CPU coolers and has detected as a weak point of such systems that compared with air cooling systems often the surrounding components not be cooled. That's why Cryorig has decided to integrate an additional fan above the CPU for their Cryorig A40 all-in one cooler. This also applies to the big brother Cryorig A80, which is available with a larger radiator. We have checked if and how that affects in practice, in the following Cryorig AIO test at OCinside.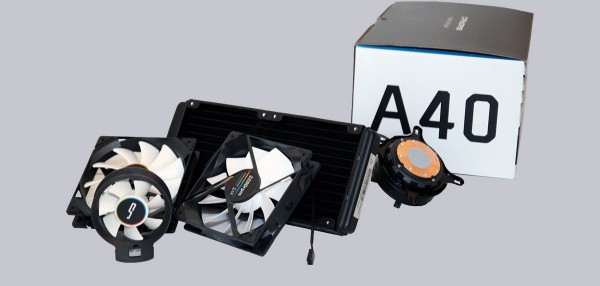 Thanks for the support …
Many thanks for the support of Hipp0campus and the manufacturer Cryorig.
The Cryorig A40 cooler is at review date being sold for about 99 Euro.
Here you can buy Cryorig CPU cooler.
The delivery of the Cryorig A40 …
The packaging of the A40 cooling system leaves plenty of space for the manufacturer to fill.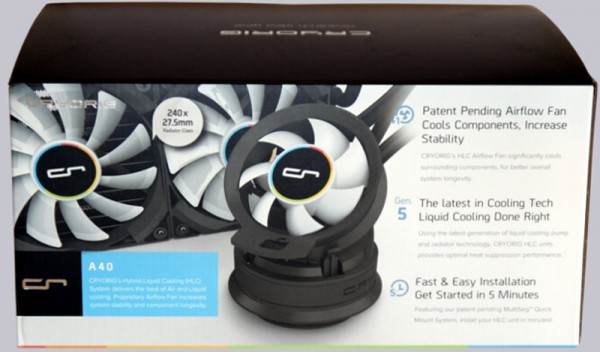 If you read the text printed on all sides of the box you pretty much know everything important to know about the cooler. This might be a bit excessive but at least the stylish silvery reflective brand logo might calm down the grafic-designers.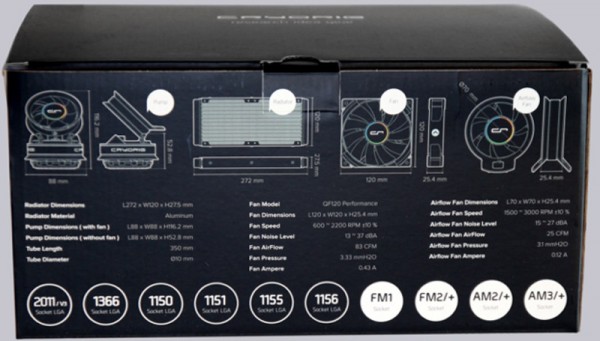 Accessories …
If you know about air-cooling you won't find many surprises on this hybrid cooler apart from the cooler itself. The mounting materials are limited to some backplates/brackets and screws.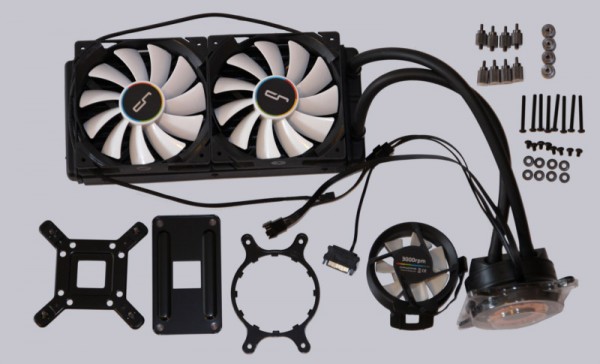 Before we have a closer look on the main parts, this shiny package is worth mentioning. It contains a code to register as a VIP customer. This way you can extend the warranty to 3 years and get exclusive access to special offers like lotteries.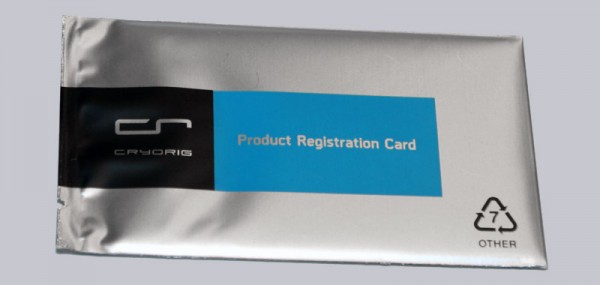 Cryorig A40 technical data …