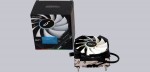 Layout, design and other features …
From the side you can see why you don't need more mounting material. All the stuff you usually have to assemble is already build into the heatsink.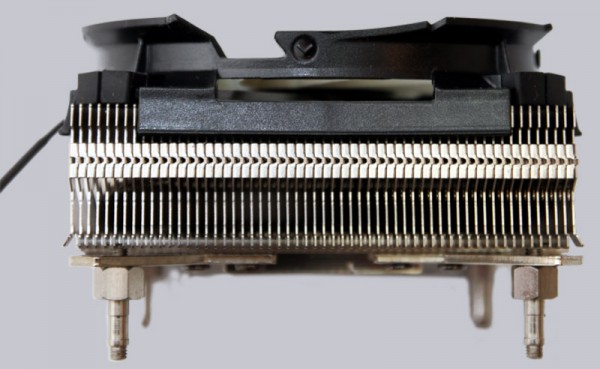 Viewed from the other direction you can see that this cooler is not made up just by a copper plate and some aluminium fins. Cryorig managed to jam 4 heatpipes into this cooler with less than 4cm height.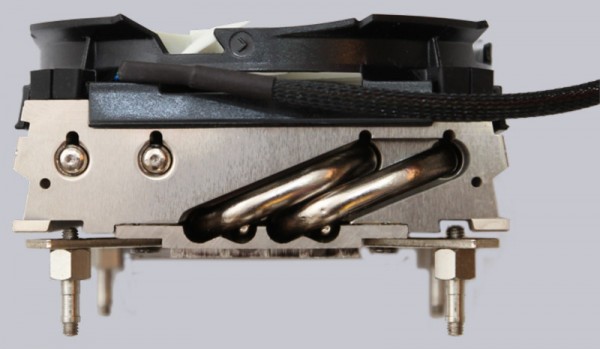 After removing the fan the course of the heatpipes through the cooler is revealed.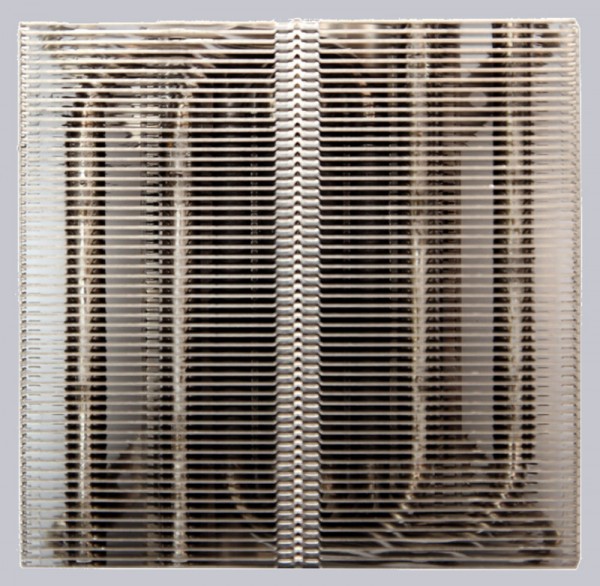 The 92mm fan can be easily removed and attached because of the special frame. This makes it hard to replace the fan with another model if needed on the other hand.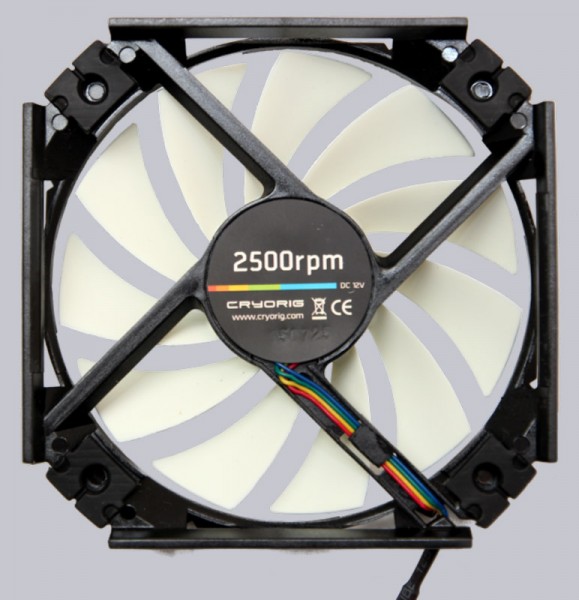 The baseplate has fine grooves from CNC treatment, but is well built overall.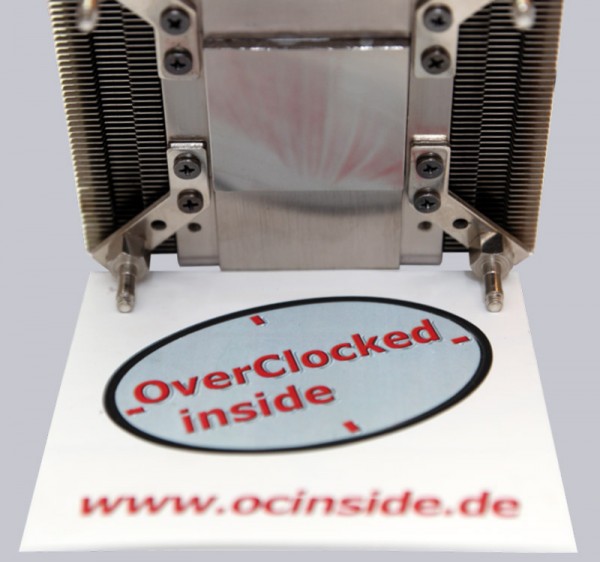 Cryorig C7 installation …