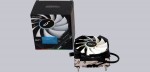 Installation …
The installation is usually a necessary evil for us. But Cryorig promises us an installation time of 4 minutes. And you can do it! As long as the CPU is already bare and you got access to the back of the socket. Cryorig shows the installation in a vivid video on their homepage.
All we had to do was applying some thermal paste, put the cooler onto the CPU and attach the backplate with the supplied nuts. If needed the manual also explains the process pretty good.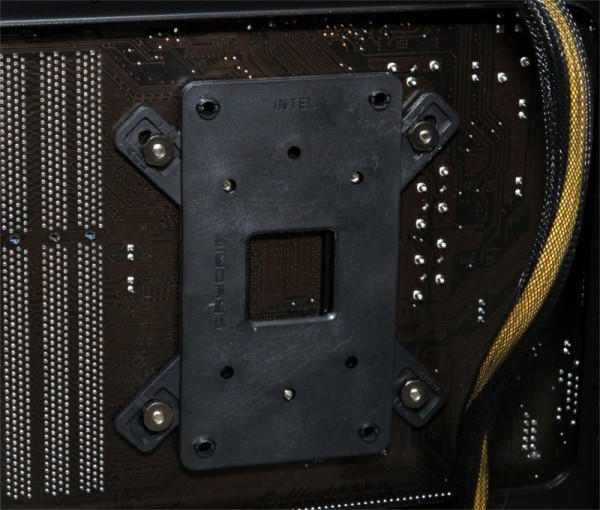 While fastening the nuts we could still feel some cold sweat out of fear for our capacitors.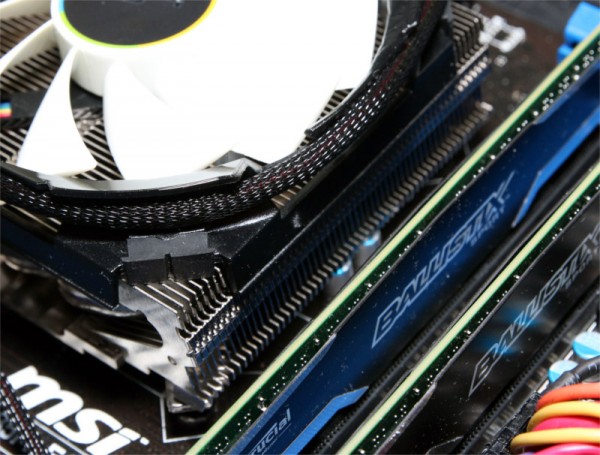 It's really close, but Cryorig as well as our Mainboard manufacturer are both professionals. Intel and AMD both demand a maximum height of components within a certain area around the CPU. This is what the C7 design follows.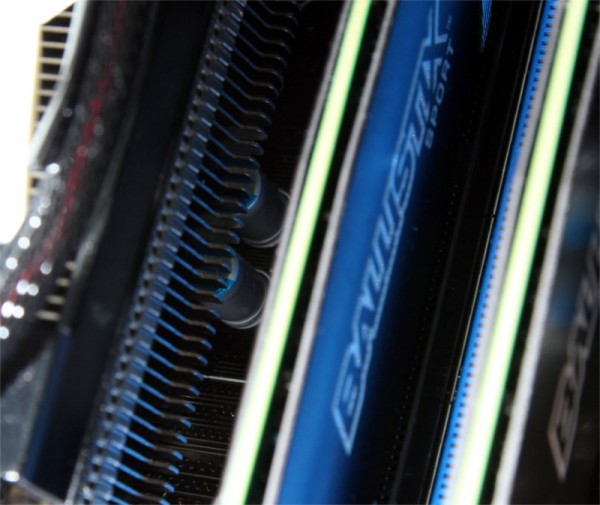 Thanks to this so called keep-out area there are also no limitations concerning RAM or video cards at all.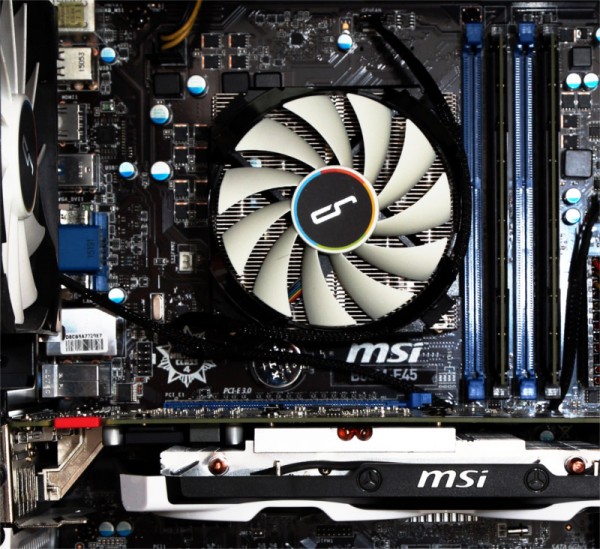 Cryorig C7 setup and test results …