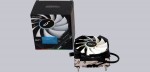 Result and general impression …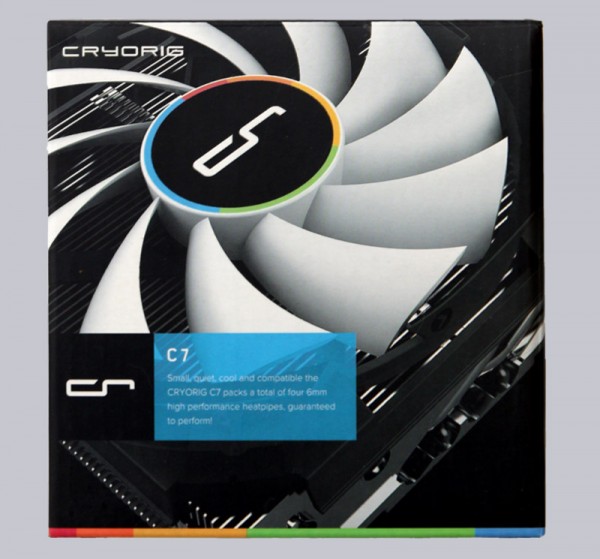 The Cryorig C7 is no high performance cooler, but it wasn't designed to be one. For the same price you could get a good tower cooler with a much higher cooling capacity. The real value of the C7 comes with its size. At 47mm and dimensions within the keep-out area the cooler fits in pretty much every mini-ITX case.
And the advantages over the boxed cooler? Apart from the design we found a big advantage in the noise level. While the boxed cooler gets unpleasantly loud even at medium load, we could hear the C7 only from close distance. Even if the fan should reach maximum speed during summer the noise level is still bearable.
Therefore we can recommend the Cryorig C7 to users with small cases who don't want to accept the noise level of the standard cooler.
Hint: With our interactive Fit for Fan guide you can virtually fit the cooler onto different motherboards.
Here you can find our CPU cooler chart 2016 part 2 tested with an Intel Core i5 PC for comparison. Here is the CPU cooler comparison 2016, tested with an Intel Core i7 PC system. And here again our CPU cooler roundup from before 2016.
Discuss about the Cryorig C7 in our forum and exchange experiences …
Here you can buy Cryorig coolers.
Read on in the hardware test area with several hardware reviews …