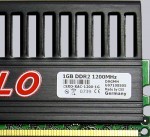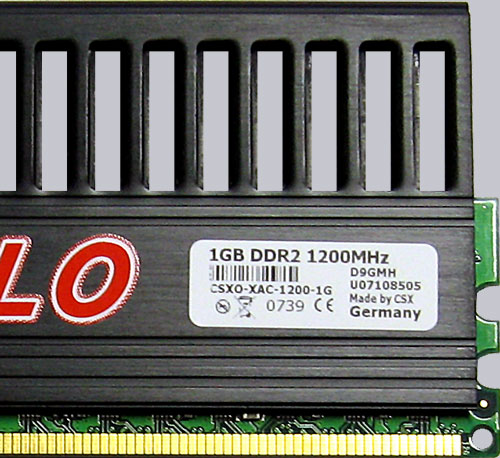 With the CSX XAC-1200 2GB kit we would like to take a look at the first DDR2-1200 memory kit from CompuStocx. CSX Diablo DDR2-1200 / PC2-9600 memory modules are specificated for memory voltages up to 2.40 V and thanks to the Micron D9GMH chips, this RAM can already operate as DDR2-1066 / PC2-8500 modules starting from 1.90 Volt. This high performance DDR2 RAM kit was able to reach nearly the top speed of all modules tested so far and satisfied ocinside.de with very high overclocking results.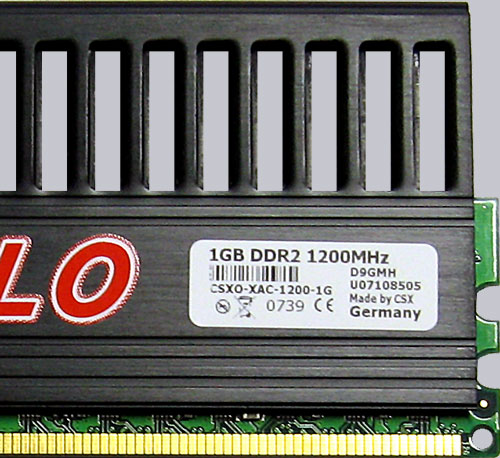 Thanks for the support …
Many thanks for the support with the CSX XAC-1200 Diablo 2GB PC2 9600 / DDR2 1200 CL5 kit with the designation CSXO-XAC-1200-2GB-KIT by the manufacturer CompuStocx.
The 2 GB kit contains 2x 1024 MB 240-pin DIMM DDR2-1200 (PC2-9600) memory modules and has a price of approx. 155 Euro (11/2007). They're available in the CompuStocx Shop and at our sponsors.
The supply of the two 1GB PC2-9600 memory modules …
The two very well protected memory modules are delivered in this packing:
That is contained in the scope of delivery …
CompuStocx supplies the two memory modules without troubleshooting guide or installation guide. A datasheet and an installation guide for less experienced users would be desirable.
Here is a picture of the two contained XAC-1200 memory modules: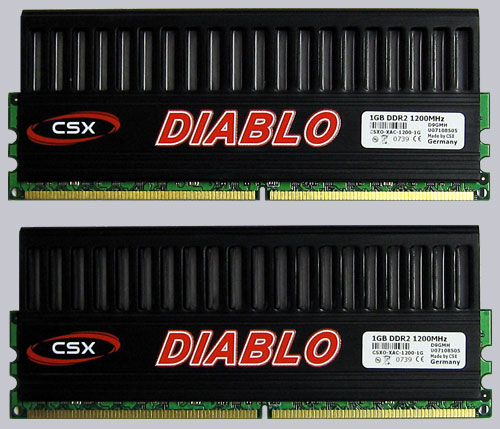 Amendment: CSX published a new revision of these modules with a little bit changed Design and a short installation guide in the Inlay.
Latest module Design and installation guide see picture: