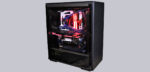 Construction, design and features – outside …
The Deepcool Macube 310P is simply black, the glass side panel covers the entire left side. The side ventilation slots can be seen all around the front and top …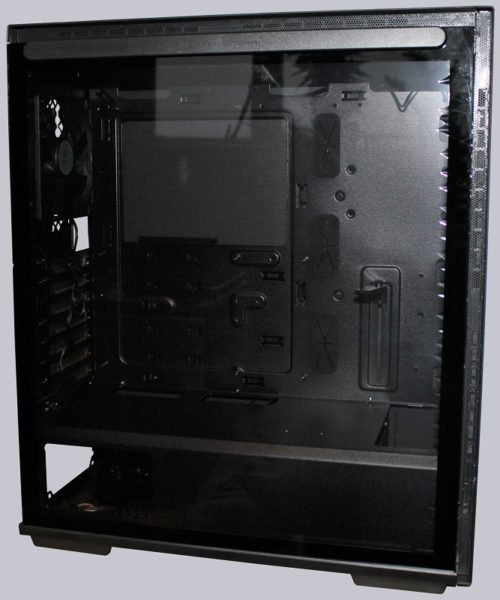 … thanks to which the front is very clean in black without any openings. Only the Deepcool logo is placed at the bottom.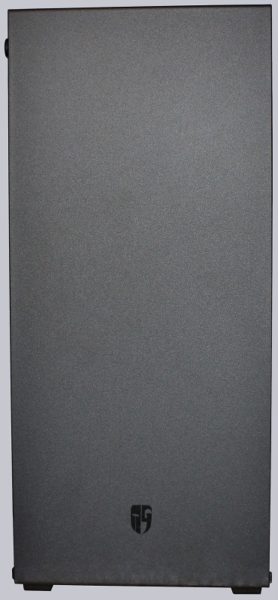 The lid still has air outlets. These have a refreshingly unusual pattern.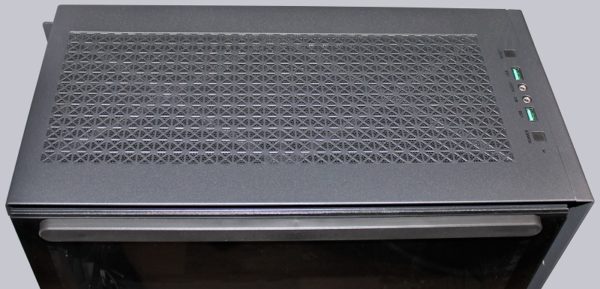 The connections are limited to the essentials: 2x USB 3.0, headphones, microphone, power and reset button. Deepcool has colored the USB ports in the company-typical turquoise … this may not be quite in line with the standards, but is a (Deep)cool idea 😉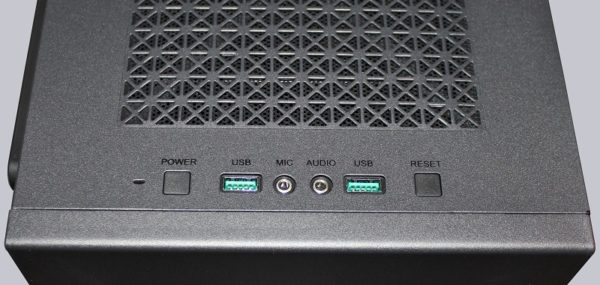 The right side of the case shows no special features. However, the side part is attached magnetically …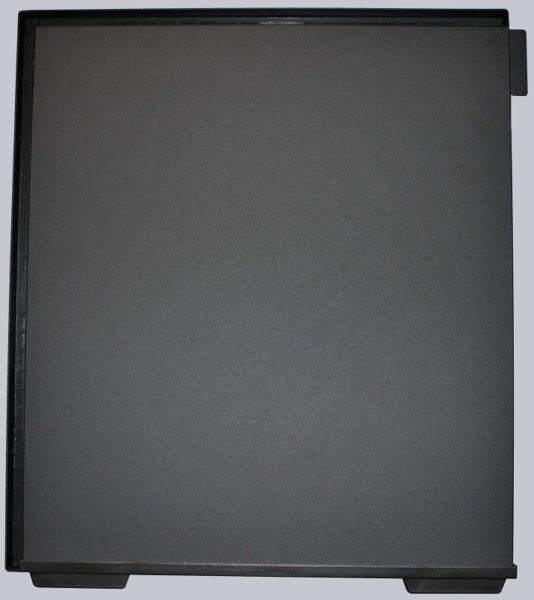 … which is why an opening aid is appropriate. This can simply be unscrewed if necessary.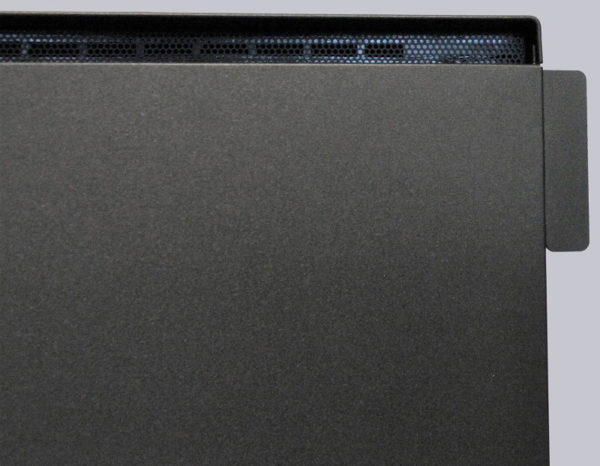 The back is also common for this housing class. The pre-installed 120mm fan can be varied in mounting height.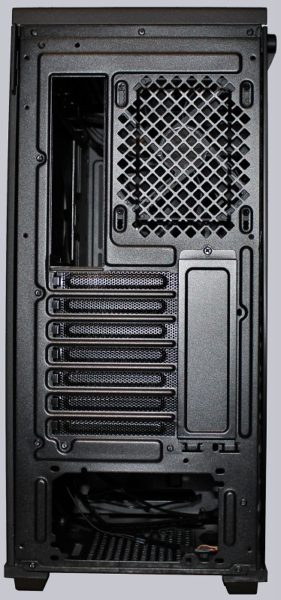 Here is the opening handle of the left glass side wall again. Since this is also held magnetically, the handle is quite practical and Deepcool has also labeled it with "Gamer Storm".


Deepcool Macube 310P Construction, design and features outside …