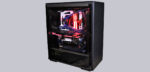 Construction, design and features – outside …
Now let's look at the interior. It is very spacious and clean. Deepcool has thought that you might want to present your power supply, e.g. if it has a display and lighting like the Asus ROG Thor power supply we tested, which is why the lower power supply cover has an opening.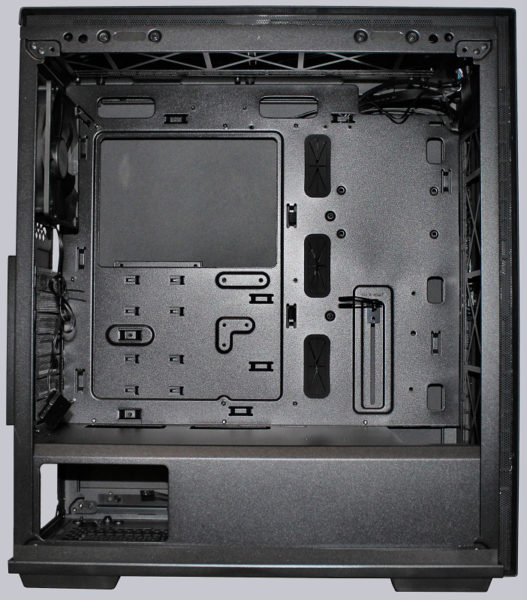 There are generous cutouts under the mainboard for laying cables. However, no assembly spaces for 2.5″ drives.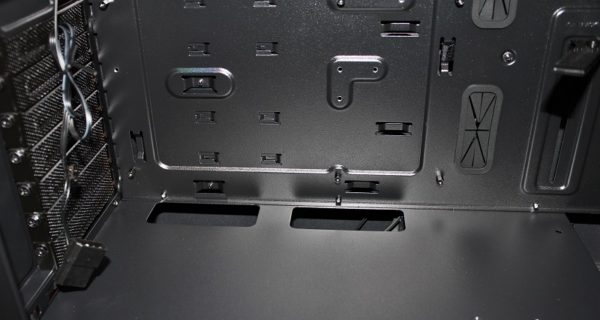 Deepcool has come up with a holder for the tiresome topic of the crooked graphics card – we're really looking forward to it!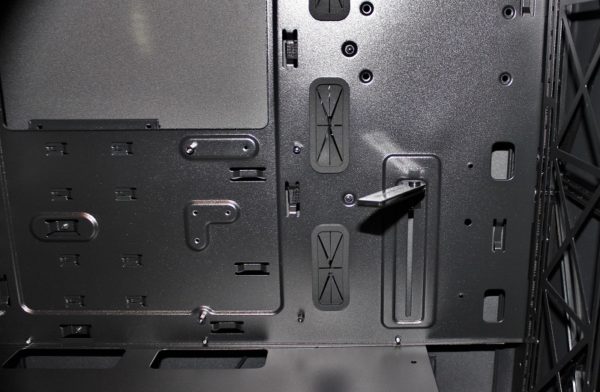 There is enough space in the front area for a radiator. However, since both the radiator and fan come into the interior, there is not much space between the front and the graphics card, e.g. to install an expansion tank / pump combination.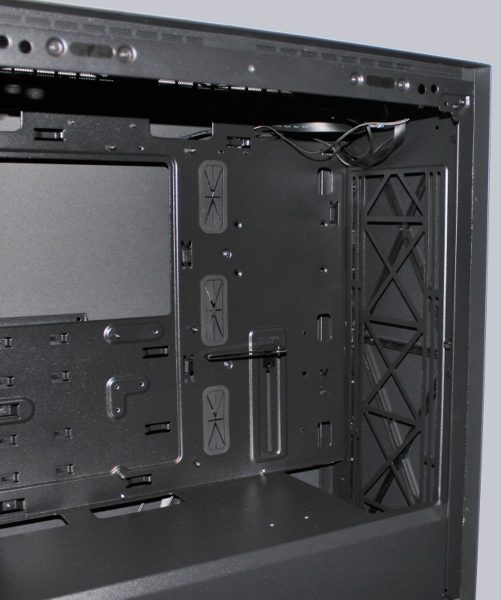 The lid, on the other hand, is scarcer, but Deepcool has not planed to fit a radiator here either – but we will try later 😉


The pre-installed 120mm fan is simply black and unfortunately only has a 3 pin connector and additionally a permanently connected molex adapter.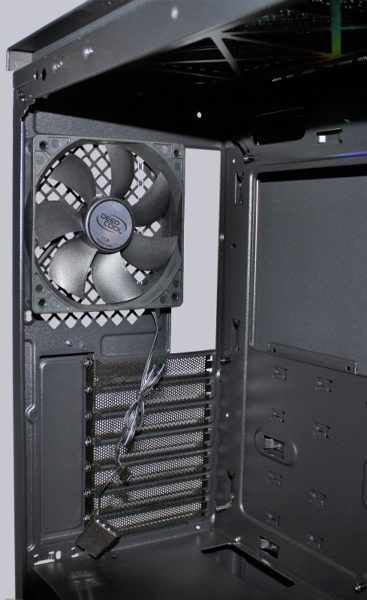 On the back of the motherboard we notice the two 2.5″ drive receptacles behind the mainboard. There is space for the cable management and Deepcool even has velcro fasteners for it, but the side part is only held by magnets later, so it's best to be careful right from the start on very good cable laying.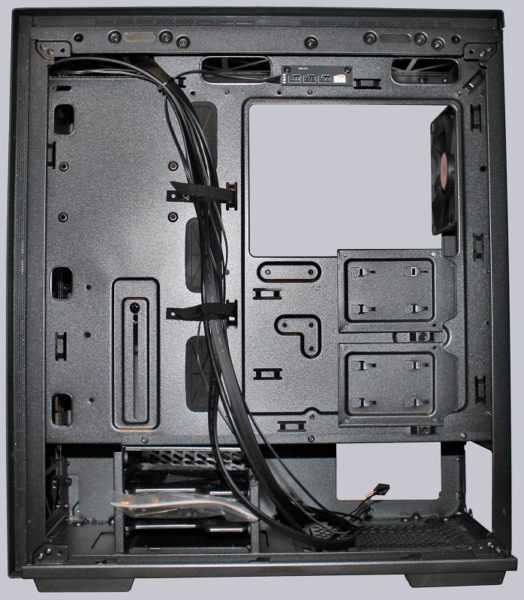 Here again the back of the graphics card holder, which can be adjusted in height using the knurled screw.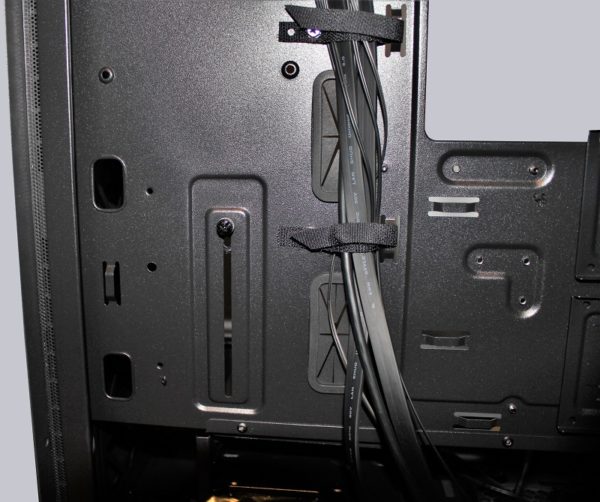 At the bottom left are the rails for two 3.5″ drives. Or, if necessary, additional 2.5″ drives. Overall, the case offers space for 4 drives.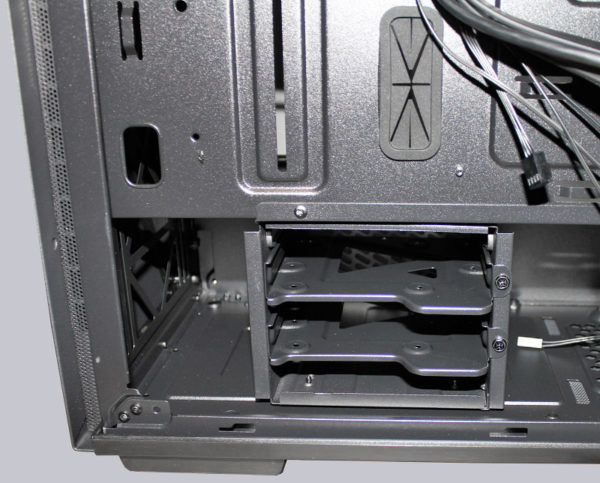 There are decoupling rubber buffers for the power supply, but there is little space for a power supply without modular cable harnesses.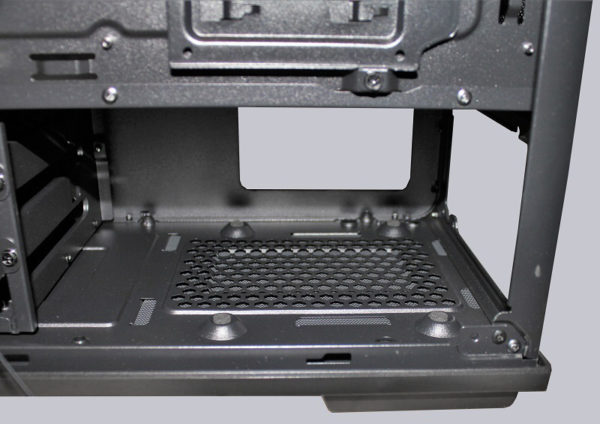 It also has its own removable dust filter on the underside.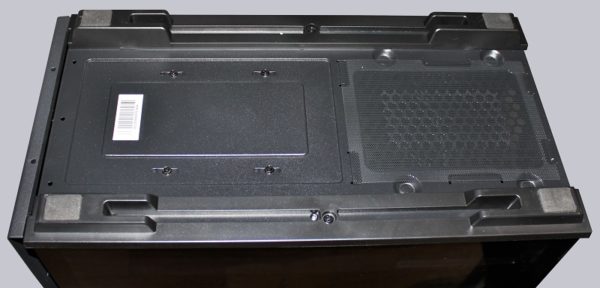 Deepcool Macube 310P practical testing …