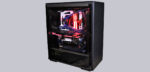 Result and general impression …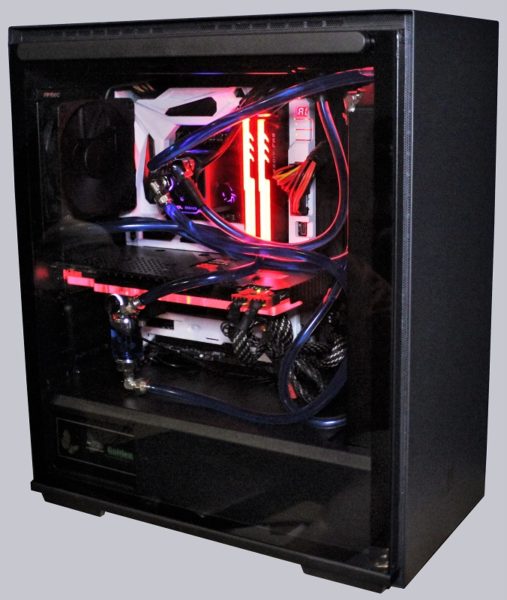 We are struck with the Deepcool Macube 310P in the Custom loop course "light" over the traces, but were able to identify a few additional opportunities and discover rough edges that might not otherwise have noticed.
We really like the design and the compact structure. Without modification you can still get an AIO water cooling with a radiator up to 360mm in the front. For a custom loop you have to do the trick. 😉
The graphics card holder served its purpose, albeit with some effort. The magnetic holder of both side parts is a double-edged sword: The glass side wall is visually attractive, the magnetic back creates a problem with cable management – if the cables are too thick, the back simply does not close reliably. In general, there is little space on the back of the case, so it quickly gets tight with a power supply without cable management or a separate RGB controller.
Even if the Deepcool Macube 310P makes a very good impression, the bottom line is that the price is a bit too high for what is offered. Competitors offer a similar type of housing with up to 4 pre-installed RGB fans and / or more glass.
Discuss in our forum and share experiences about the Deepcool Macube 310P …
Here you can order the Deepcool Macube 310P at a reasonable price.
Read on in the hardware test area with several hardware reviews …