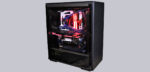 Practical testing …
After a lot of theory, we finally get to the exciting practical test!
For the practical test, we overclocked an ASUS ROG Maximus IX Code mainboard with an Intel Core i7-7700 CPU from 3.60 GHz to 5 GHz and cooled it with an Alphacool Eisbaer Aurora, installed a Zotac GeForce GTX 1080 Ti ArcticStorm graphics card and G.Skill memory with cheap RGB coolers.
The installation was almost without any problems. To simplify assembly, both the top and front covers can be removed relatively easily.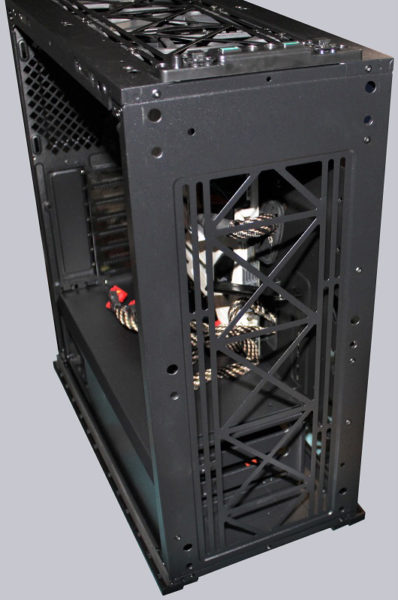 The graphics card holder works, but it has its problems with the Zotac GeForce GTX 1080 Ti ArcticStorm Edition. Otherwise everything is in its place relatively quickly.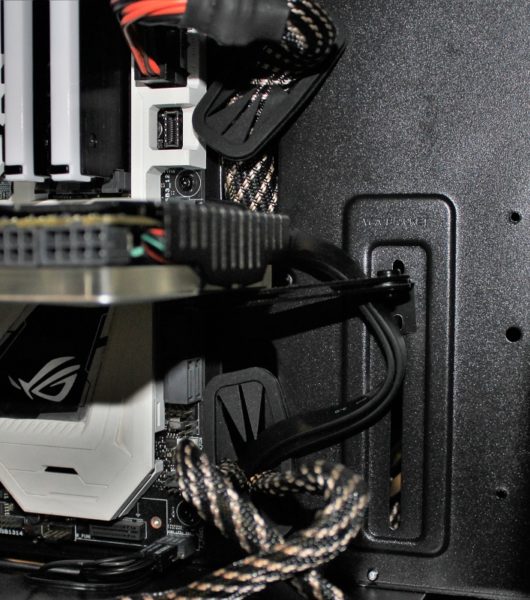 Wait … isn't the Zotac Arctic Storm Edition a graphics card with pre-installed full cover water cooling? Exactly! At this point we come to the modding part of this test, because we wanted to install a complete custom loop in the Macube 310P, even if this is actually rather difficult or not intended and therefore also is not officially included in our test judgment.
Click here for the short custom loop modding tutorial, where we combined a total of three AIO radiators into a very special custom loop in this midi tower.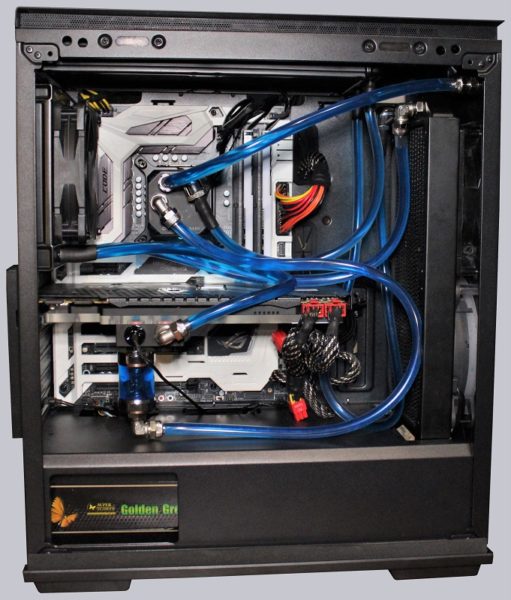 Deepcool Macube 310P result and general impression …