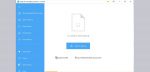 Installation …
As expected, the installation of the software went off without a hitch. After you have selected the home version, set your destination and backup folder, you are ready to go.
First there is the language selection.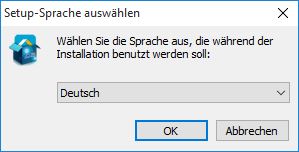 Then follows the license agreement.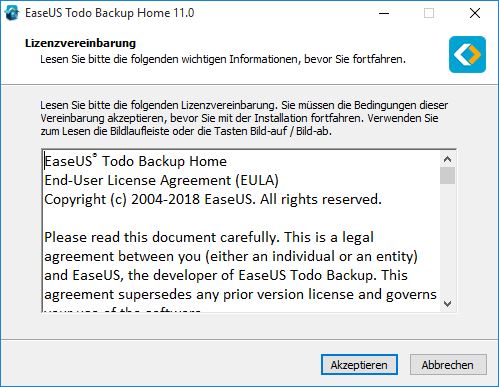 Then the EaseUS Todo Backup Home destination directory.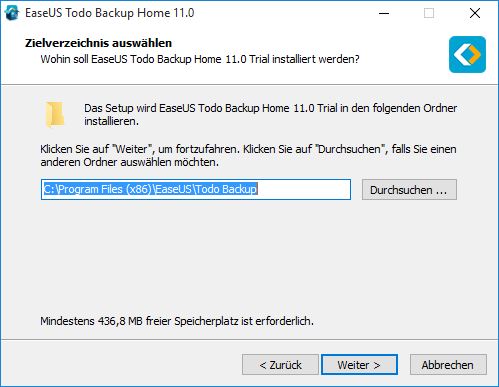 Now follow the option to create the desktop icon and select the data transfer.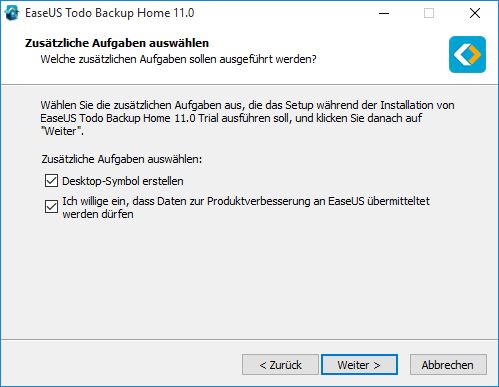 Then the location of the backup data.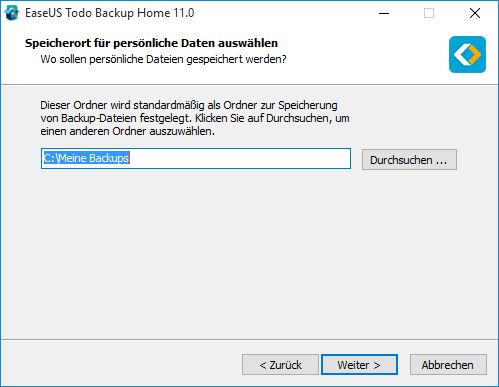 And the installation begins.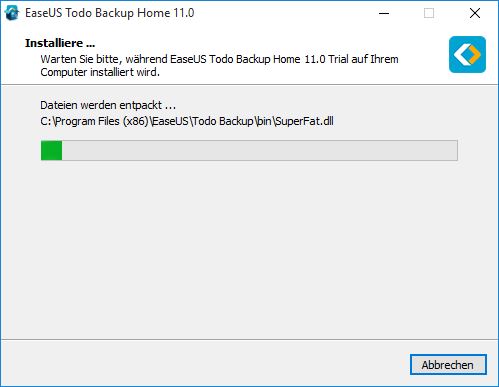 Finally finish the installation with Finish and start the tool.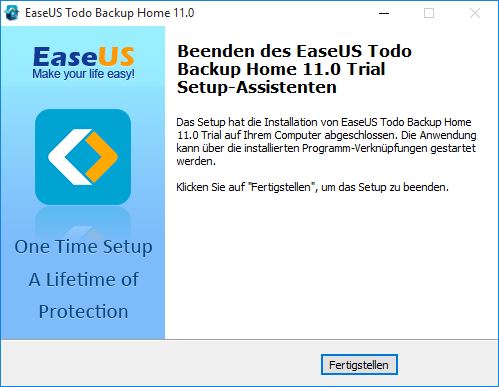 At the first start you will be asked for an EaseUS Todo Backup Home license code, which we will need within the next 30 days for the trial version.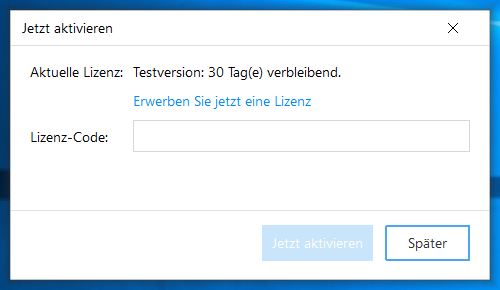 Afterwards the start screen welcomes us on which we can continue our little journey.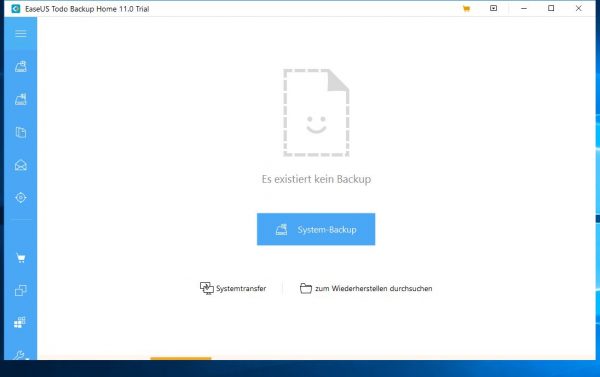 This was the start screen of the previous EaseUS Todo Backup Home 10.6 trial version.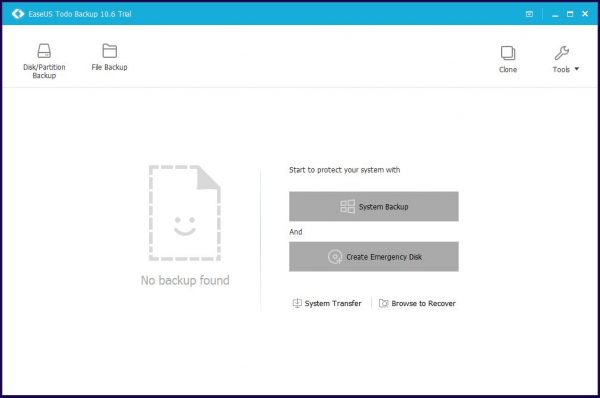 By the way, if you click on the Mobile Navigation symbol, you can see all the texts for the symbols. Of course we get the hint that we have not yet created a backup of the system. Before we do that, however, we still have one very important point to deal with.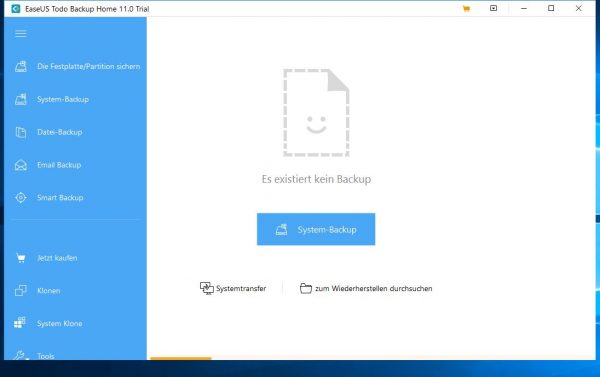 First we create a backup medium which contains a specially adapted operating system. We are talking about Windows PE (Preinstallation Environment). This OS provides the most important functions and contains an installation of the ToDo Backup Tool. We can choose between Disc, USB medium and ISO container.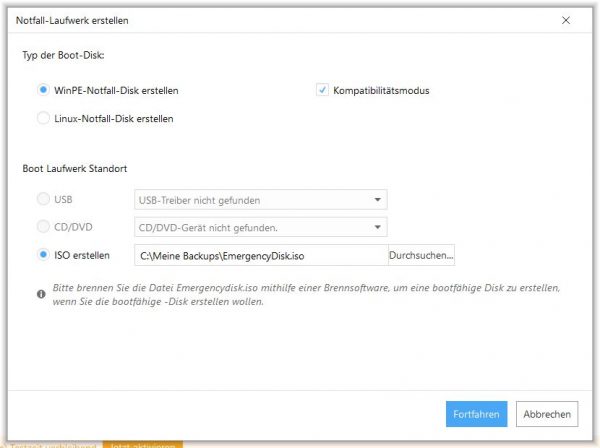 This is done quickly and should be done in any case.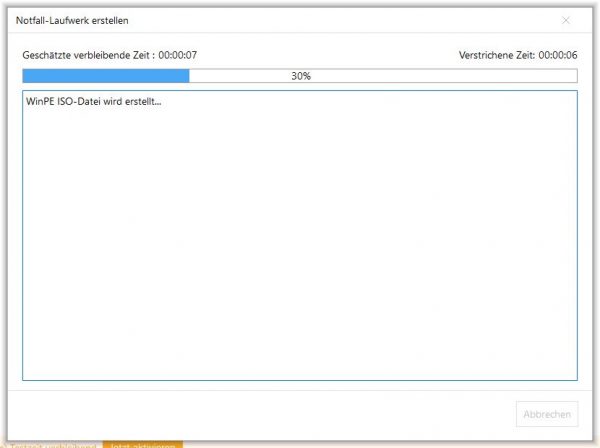 With this medium you are able to restore a backup, even if the system drive is no longer bootable. All you need is the emergency medium and the image that we will create in the next step. What we noticed during creation was that the user is not given the possibility to reload drivers manually. The most common drivers are provided by the system, but if you own an exotic Raid controller, you can't just do this when creating it.
This emergency system then boots a slimmed down Windows …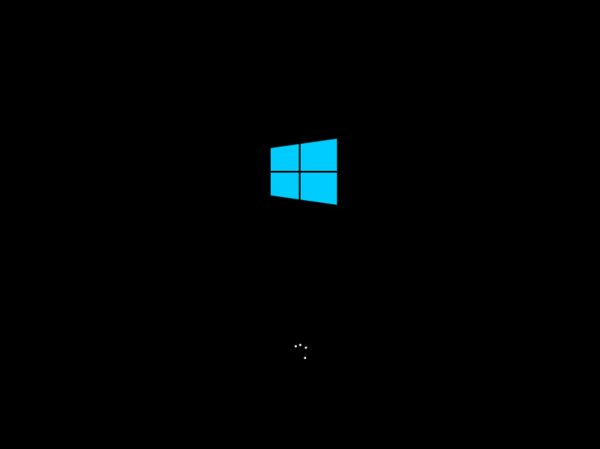 … starts the emergency system …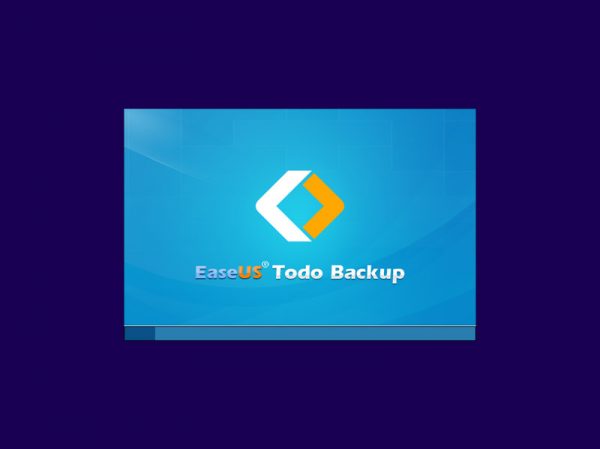 So you can quickly and easily access the most important backup and recovery options without your own PC system or Mac.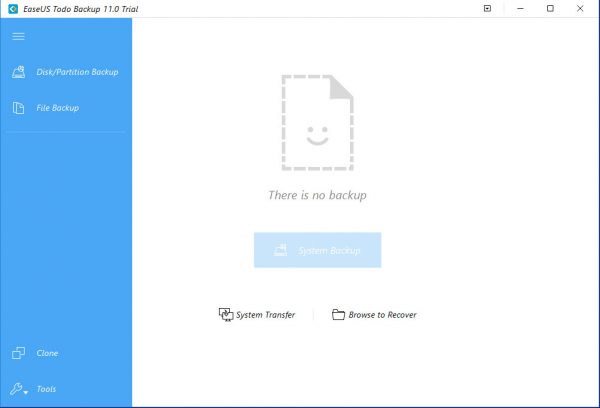 At the bottom left of the spanner symbol there are even a few additional functions integrated.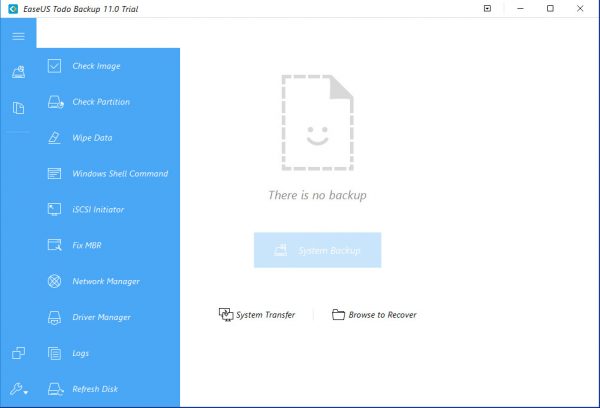 This would complete the initial setup of the software. We clarify how to create and restore a backup and whether it is executable in the practical test.
EaseUS Todo Backup Home 11 Software Practical testing …