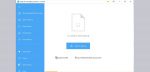 Field test …
We test the EaseUS Todo Backup Home 10.6 and EaseUS Todo Backup Home 11 as well as the EaseUS Todo Backup Free 11.0 software on a platform with the following configuration.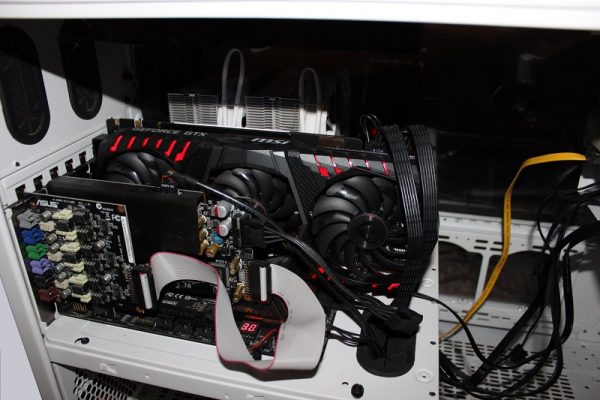 PC:
Intel Core i7 6700K @ 4 GHz
4x 4 GB DDR4 RAM
ASRock Z170 Extreme 6+
MSI GeForce 1080ti Gaming X Trio
Seasonic Platinum Netzteil 760W
Samsung 960 EVO M.2 NVMe SSD 256 GB
Thermaltake Core X9 Snow Edition
Hard drives:
1 x Western Digital 2.5-inch 2 TB USB 3.0
1 x Crucial BX200 480 GB SSD
Operating system:
Windows 10 Professional 64 Bit
Linux Xubuntu 16.04 LTS 64 Bit
Windows Backup …
After we have installed the software and created an emergency media, we can start backing up our system disk.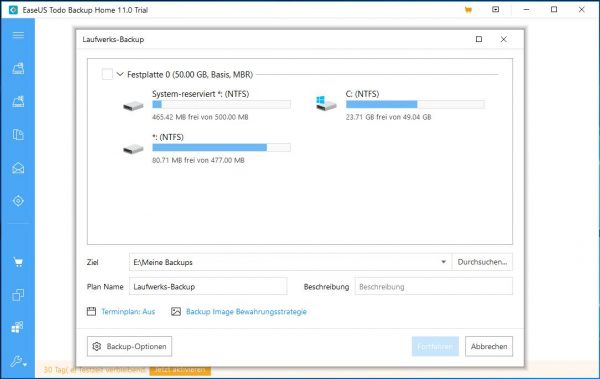 This is quickly done with just a few clicks. Simply select the system disk, specify the backup location, and you're good to go.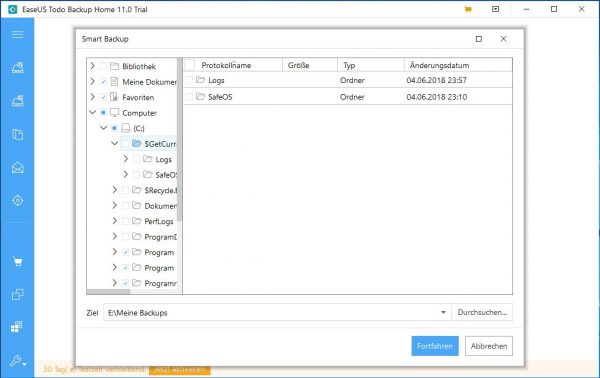 If you want, you can even set up a schedule.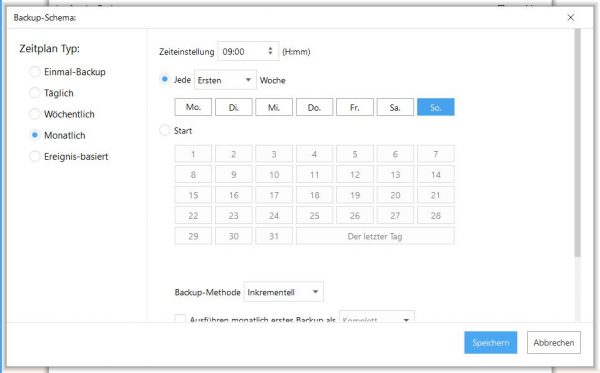 After 4:30 min the backup process was successfully completed. Our fresh Windows 10 installation was compressed from a proud 27 GB to a slim 17.8 GB. We have observed this with other programs already clearly smaller, can be seen however nevertheless! However, if you need every megabyte of free space, you can increase the compression level in the options to create smaller backups. Of course, this will take more time.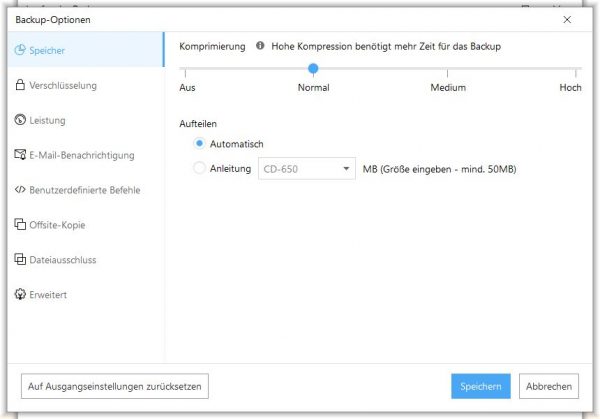 In the backup options you can set many more features such as encryption, performance and resource usage, email notification, custom commands, file exclusion, sector by sector backup, incremental backup, differential backup, up to offsite copy to an FTP server.
EaseUS Todo Backup Home vs Free …
And this is exactly where the differences between the EaseUS Todo Backup Home version and the EaseUS Todo Backup Free version lie, as you can see with the Backup Free installation.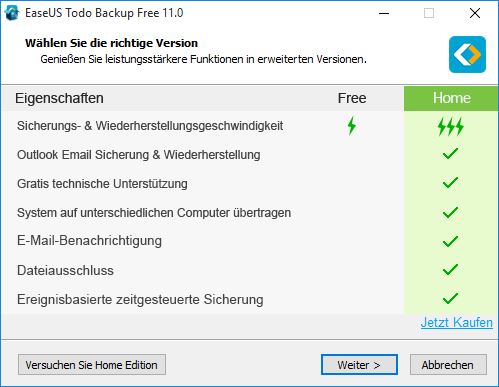 The first time you start the EaseUS Todo Backup Free Version, you will once again be shown the advantages.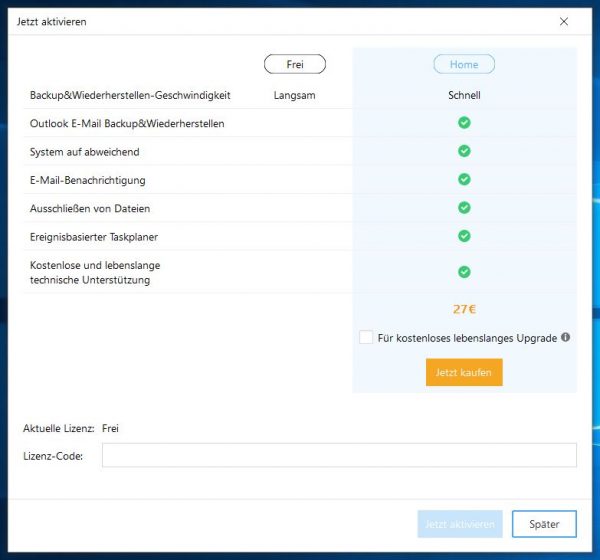 In the entry page of the EaseUS Todo Backup Free Version you will see a lock at the locked features.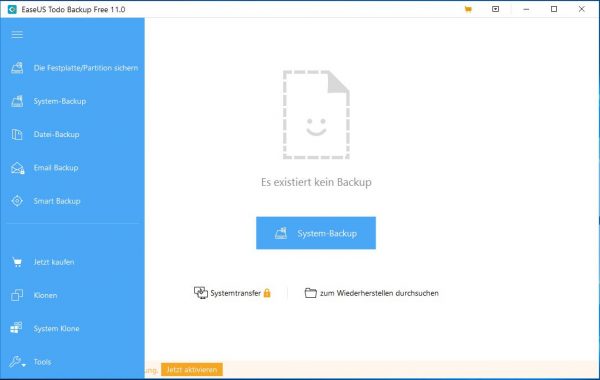 The EaseUS Todo Backup Free options consist almost exclusively of locked options.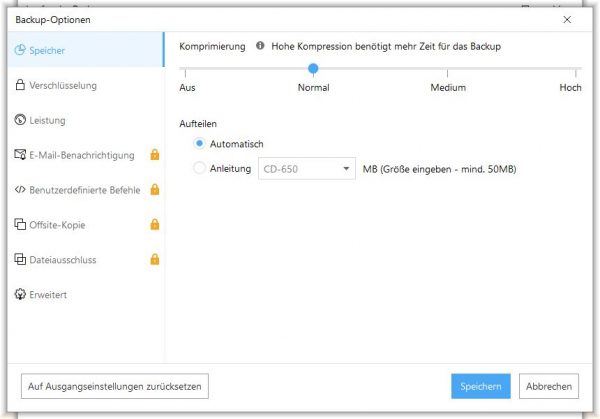 After restoring the backup using the rescue media, our Windows 10 operating system started perfectly.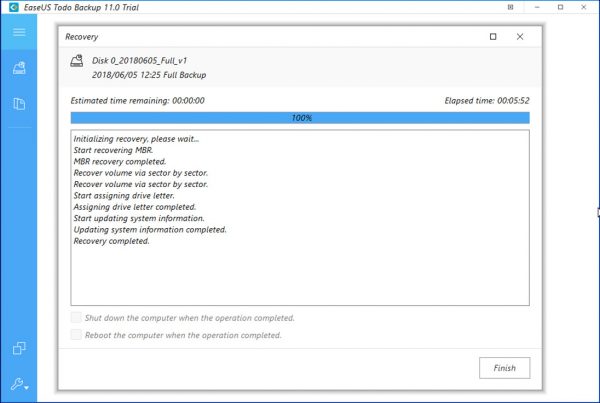 Only the e-mail backup caused problems with a system without Outlook.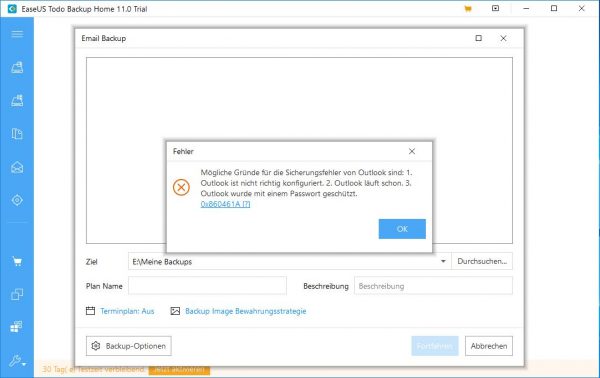 Linux Backup …
Now we come to the supreme discipline of every backup tool. The Linux Backup!
Most tools often do not even offer this option, because there are problems with the backup of drives like the SWAP drive of Linux. ToDo Backup also recognizes this problem and offers a sector by sector backup. After about 10 minutes, this backup was also successfully completed. After the restart, a replay conjured us back to the familiar Linux interface.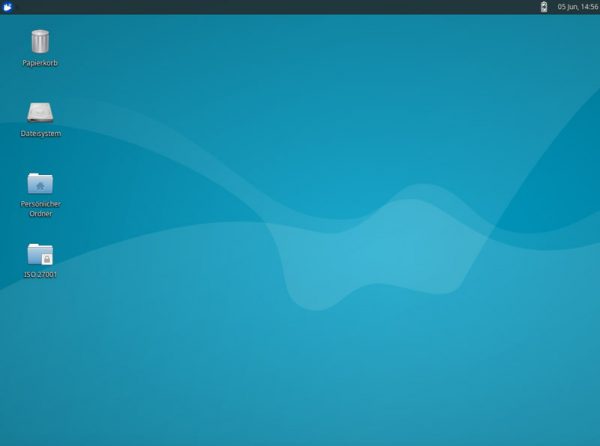 Test passed! The other backup methods also worked perfectly.
Let us now come to our conclusion.
EaseUS Todo Backup Home 11 software result and general impression …