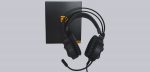 Layout, design and features …
The headset shows a typical gaming design with 5 mesh spokes, in which the light effects (later a small video) are accommodated. The whole thing is crowned by a "wheel hub" made of chrome.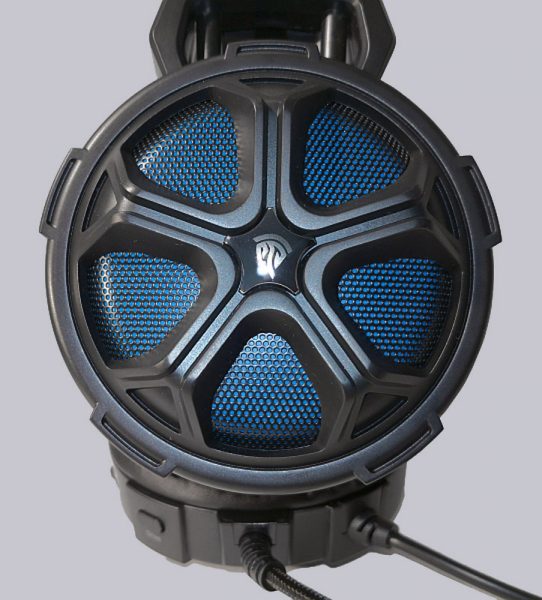 The ear pads are pleasantly soft and flatter the ear, the imitation leather material feels high-quality.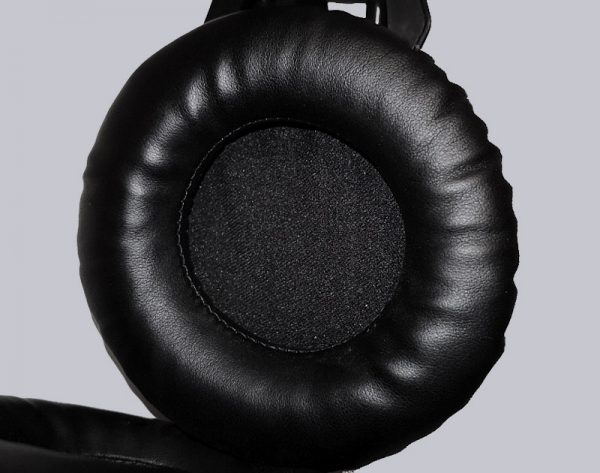 The plastic-coated temples and the upholstery used are extremely stable and of high quality.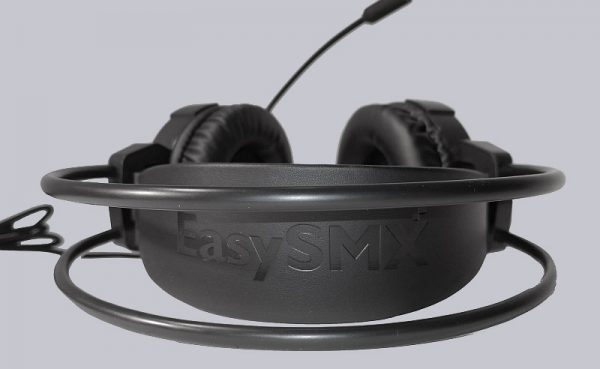 On the left auricle are also the controls for the LED lighting, the microphone on/off button and a loud/quiet wheel.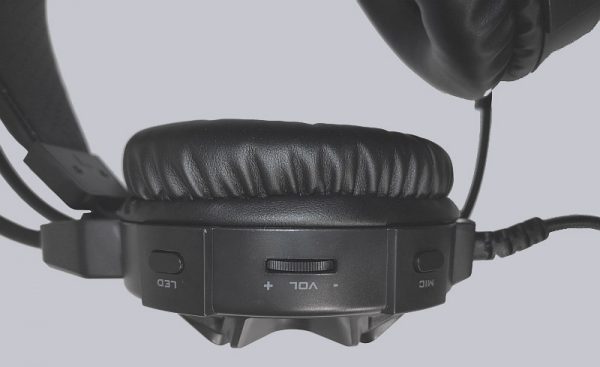 Removing the padding allows a view of the driver unit, removing it is not so easy and breaking the retaining pins is not impossible. Therefore it should not be removed too often.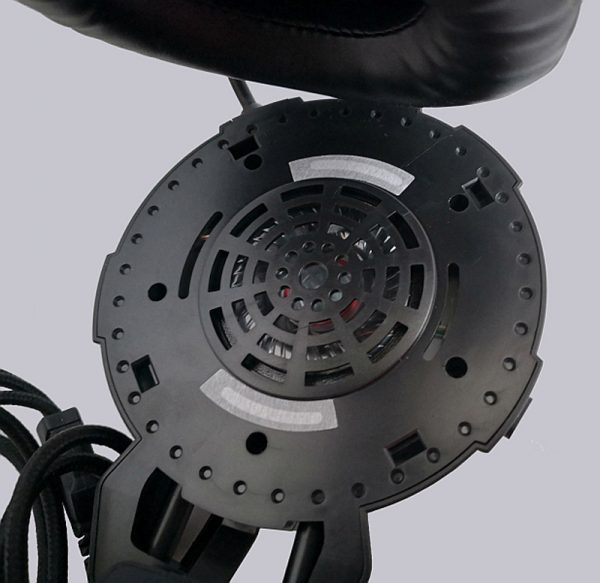 There is no padding on the microphone, but the blue dot on the front of the microphone is illuminated. The illumination indicates whether the microphone is on or off.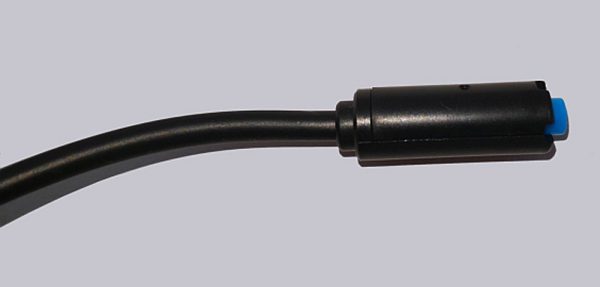 The cables are completely textile-coated and look high-quality and durable. Anyone who likes to accidentally roll the chair over his cable will quickly appreciate this. At the end of the cable there is a 3.5mm jack plug – untypical for an analog headset – and a USB plug. However, this plug is only used to power the USB lighting.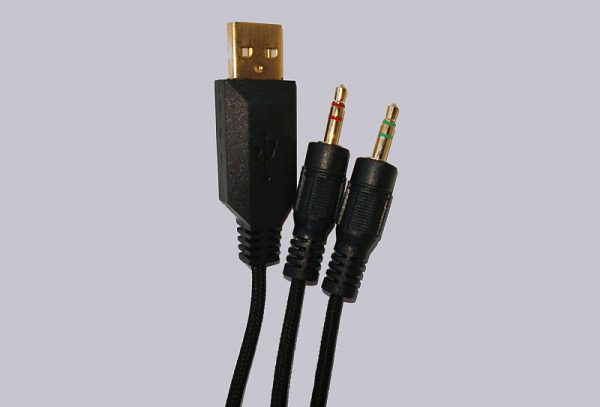 The accessories also include a Y-splitter cable. This cable is used to connect the headset to a console, smartphone and notebook with a 4-pin jack plug. This adapter is also equipped with a textile cable!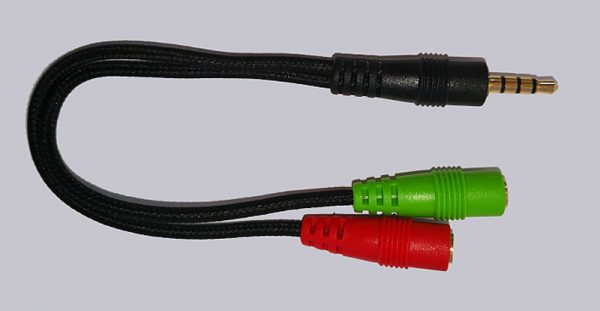 The enclosed operating instructions were written in 7 languages from English to German, Italian, Spanish, Japanese, Russian and Chinese. The translation is written in a way that is comprehensible except for a few minor details.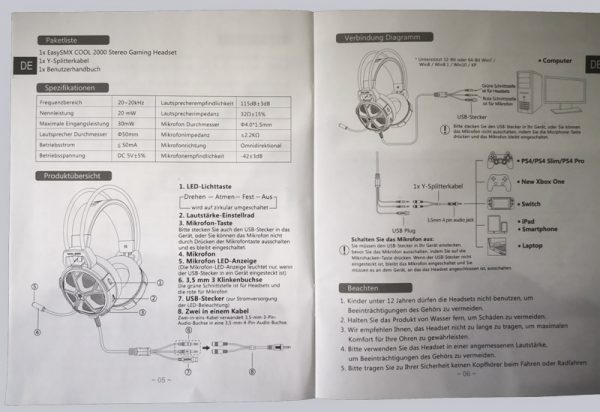 EasySMX COOL 2000 field test …