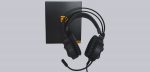 Result and general impression …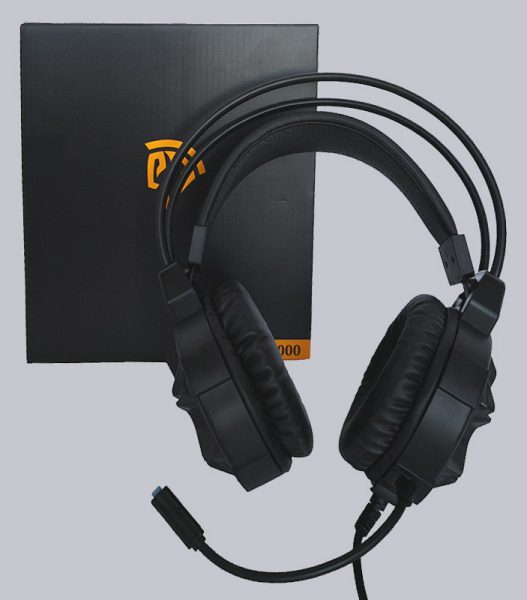 The EasySMX COOL 2000 is an affordable headset with a focus on gaming, available with 3 different lights in red, orange and the blue lights tested here.
The wearing comfort is very good, because it sits tight enough not to slip, but it is light and loose enough not to become annoying.
But you have to cut back on the sound. It's suitable for gaming and it's even suitable for a little chart song, but you should urgently avoid classical music.
The microphone is also a bit disappointing, but despite the somewhat tinny sound in Teamspeak you can still have a good time with it.
The EasySMX Cool 2000 stands out from other gaming headphones due to its 5-spoke design and the blue illumination. In addition, it can be used with a computer, notebook, smartphone or console via the supplied Y splitter cable. With a smartphone, the lighting does not work due to the lack of power and the microphone cannot be deactivated.
Due to the low price and the direct gaming design, the headset is definitely a recommendation value for a very limited budget. However, if you listen to a lot of music or even classical music, you should look for another headset from our tests and invest a little more money.
Discuss in our forum and share experiences about the EasySMX COOL 2000 …
Here you can order the EasySMX COOL 2000 at a favorable price.
Read on in the hardware review area with several hardware tests …