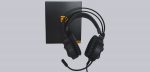 Practical testing …
As always, we would like to point out that our audio test is a subjective impression.
Sound test in practice …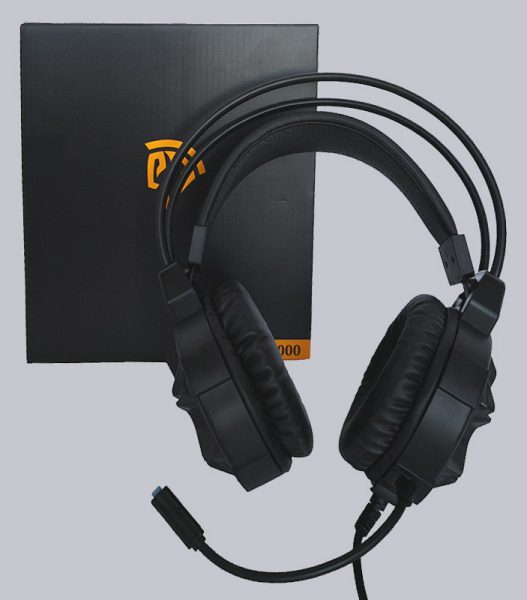 The EasySMX COOL 2000 is a pure gaming headset in the lower price segment. So you can't expect the sound of a studio headset, but the sound is still quite decent. It should also be noted that the headset is designed for gaming, as the EasySMX COOL 2000 does a very solid job here. Sound effects are reproduced clearly and unambiguously, and the direction from which noises approach can be easily recognized. This is especially important for shooters.
The set reproduces music in an understandable and clean way, but there is room for improvement with the higher tones. You can already see this from the frequency image of 20-20KHz. For the enjoyment of classical music you should use much higher quality headphones.
Unfortunately, the microphone that is important for a headset is a small disappointment, it sounds a bit "hollow" and "tinny". One is understood e.g. in TS3, but it is still sufficient for communication. Unfortunately it does not use to increase the boost or the recording volume in the system characteristics. The adjustment possibilities of the microphone and the length of the whip are completely in order, however, it cannot be removed. But this is not necessarily a disadvantage, because a detachable microphone is unfortunately often a source of error due to the additional plug/plug contact.
So that you can convince yourself of the recording quality, we have provided a short sound example:

The adjustment possibilities are all on the right shell, but the operation takes some getting used to in the beginning. There is a button that controls the lighting: All on, wave, breathe and off. In the middle is the volume control and directly above the microphone cable is the button to turn the microphone on and off. There's a special feature here: to be able to switch the microphone on/off, the USB plug for the lighting must also be plugged in.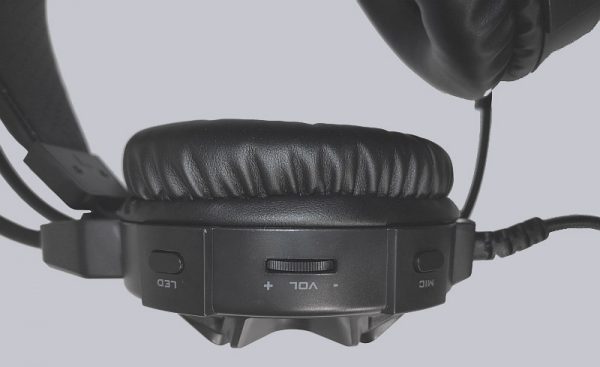 Here's a little video showing the lighting.

Wearing comfort …
The wearing comfort is really very good. The auricles are large enough not to cause any problems, even for people with large ears. For people with small ears, the ear cups lie completely over the ear, which is also very pleasant. The earpieces are tight enough to prevent the headset from slipping, but also loose enough to prevent pressure points or pain even after long nights of gambling. Even spectacle wearers will enjoy the comfort.
EasySMX COOL 2000 result and general impression …