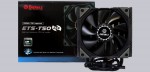 Construction, design and features …
Due to the matt black powder coating the ETS-T50 AXE is a real feast for the eyes.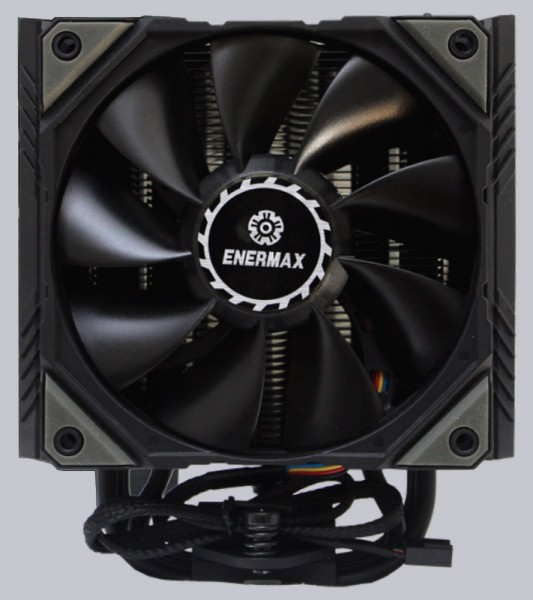 In the side view you can see the most important features at a glance: Enermax uses an asymmetrical design, so the heat sink can be wider without blocking RAM slots; in addition, not only the fan is attached to the heat sink with a plastic clip, but also on the back is such a holder.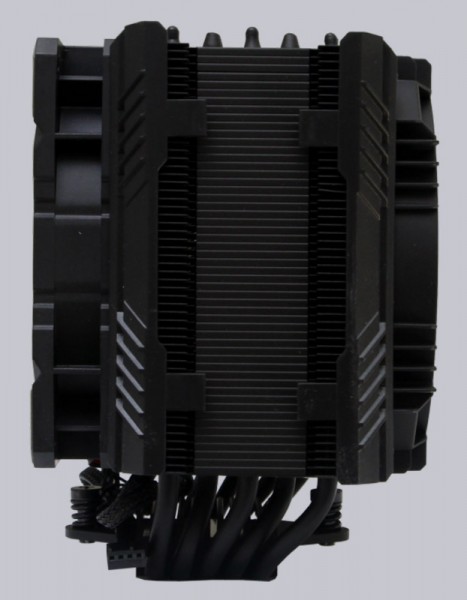 A view from the rear shows that there is no additional fan but a so-called Air Guide installed. The plastic lamellas can be rotated through 360°, and can thus direct the airflow behind the fan in any direction. If you prefer to use a second fan, the mount can change relatively easily.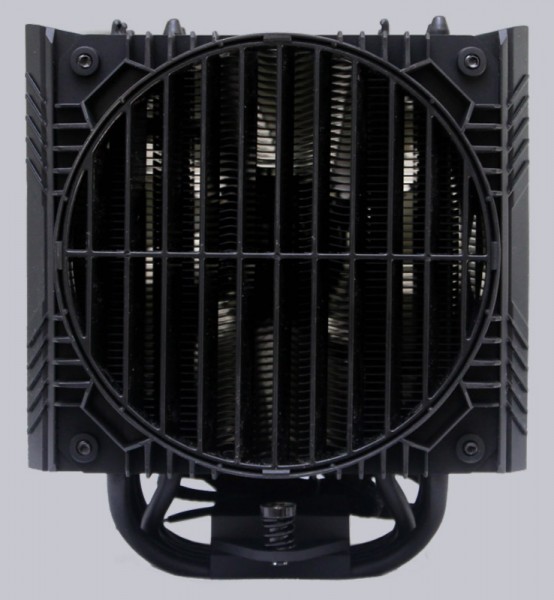 The view on the deck plate reminds because of the paint on a mixture of sports car and Darth Vader. A bold design, which is quite pleasing and surely fits into one or the other Casemod concept.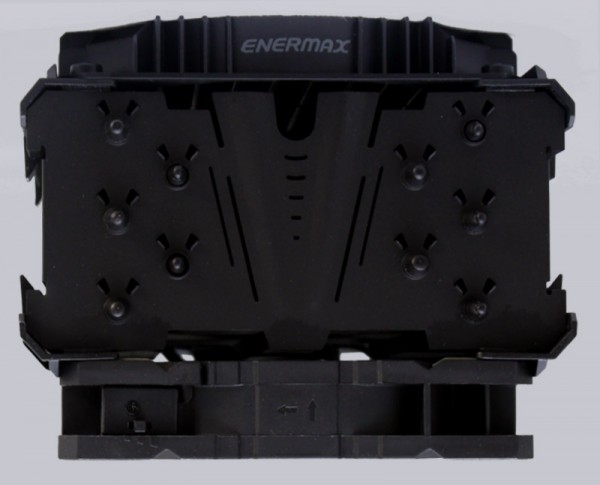 As a fan comes the model D.F. Pressure 12cm from Enermax. A special feature is the small switch on the top, which can be changed between a maximum speed of 1000, 1500 or 2000 rpm. The minimum speed of 800 rpm remains unaffected. In addition, the fan runs "backwards" for 10 seconds after starting, which should reduce dust deposits.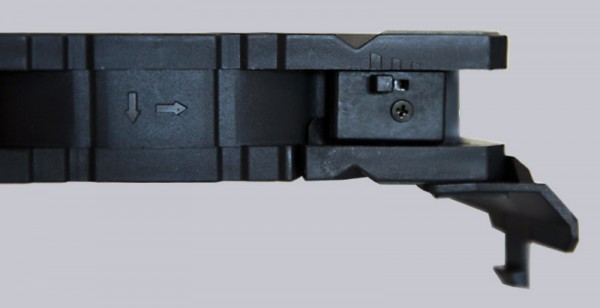 The fan has a further special feature: the fan blades can be simply pressed out for cleaning by means of the special bearing. It can even be washed off without fear of damage.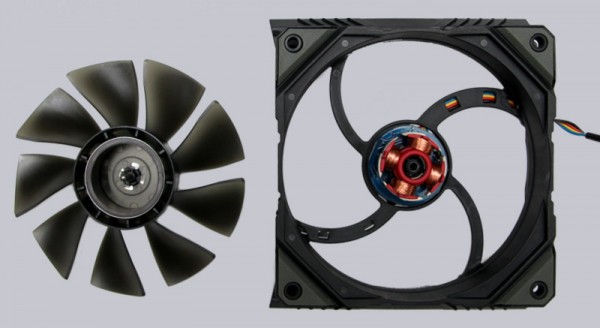 For users who want to use an RGB fan, Enermax offers the cooler also with the fan "Vegas Trio". However, these offer a little less fan power.
The 5 Direct-Touch heatpipes are each separated by a narrow piece of the aluminum floor plate.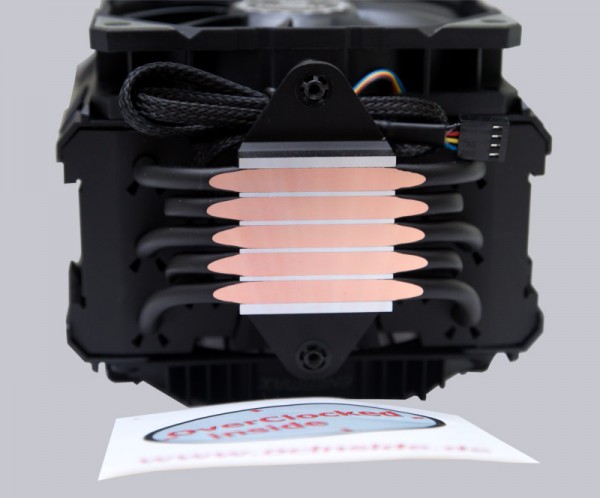 The thermal compound included is Dow Corning TC-5121 with 2.5 W / (mK).
Enermax ETS-T50 AXE installation …