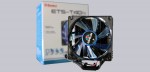 Layout, design and features …
This categorie we discuss the features that distinguish the tested product from similar ones by other manufacturers. But first let's have a closer look at the Enermax ETS-T40F-BK tower cooler.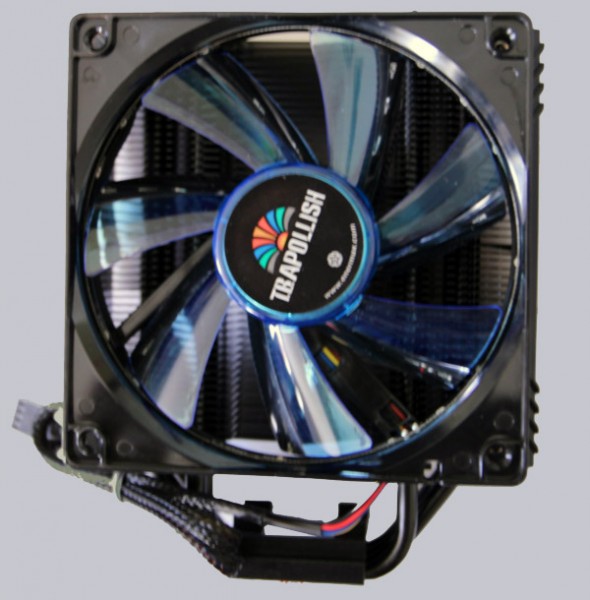 The reason why the term "black" has made it into the model name comes at first glance: the complete heatsink has been coated black. It can be assumed that this is a black nickel coating on the aluminium heatsink and the copper heatpipes. Enermax speaks of a "thermally conductive coating" which also prevents corrosion. Only the contact area between cooler and CPU hatspreader was spared. If this coating actually contributes a significant effect to the cooling power may be doubted but could not be tested by us without testing the uncoated variant.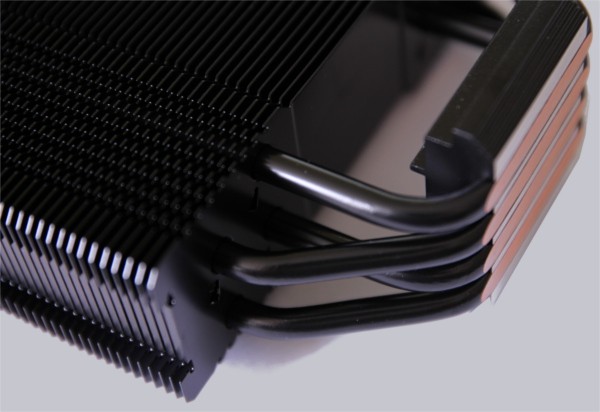 The 12cm fan features a patented circular arrangement of 12 very luminous blue LED.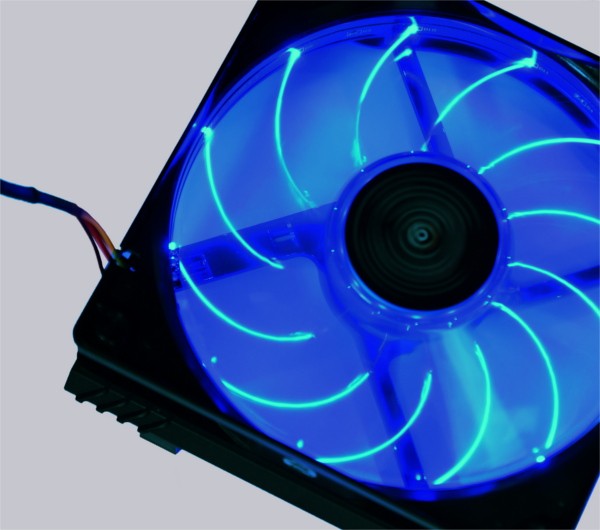 You can spot a reflective strip on the fan blades which is designed to give the reflection a sharper and brighter look.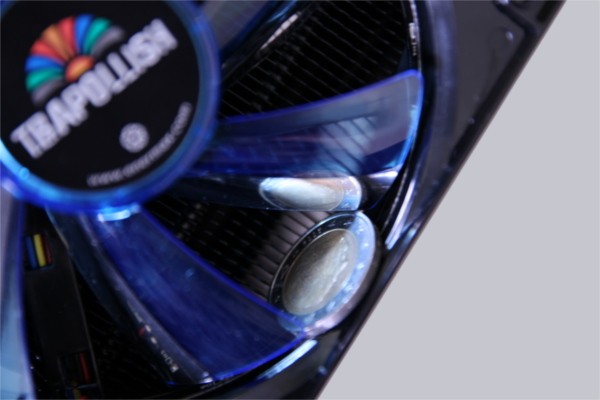 We could absolutely confirm this effect in direct comparison with an Aerocool Turbine fan.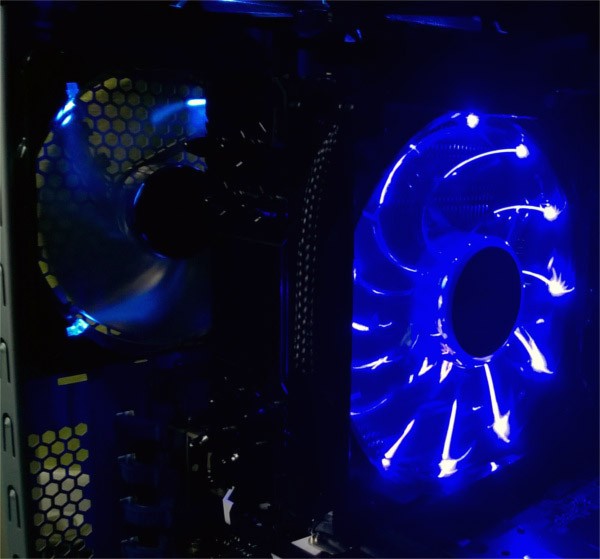 The previous features were mainly of interest for design fetishists or owner of a PC case with a window, we now focus on one that could be of consideration for pragmatists. The "F" in the product name stands for "fit" which has nothing to do with sportiness in this case nor with our our interactive fit for fan guide. The Enermax ETS-T40F-BK measures just 41mm in width without the fan mounted and thus fits even in tight situations on the motherboard, for example with RAM using high heatspreader. An addition to that, the slim design also allows the use of a second fan.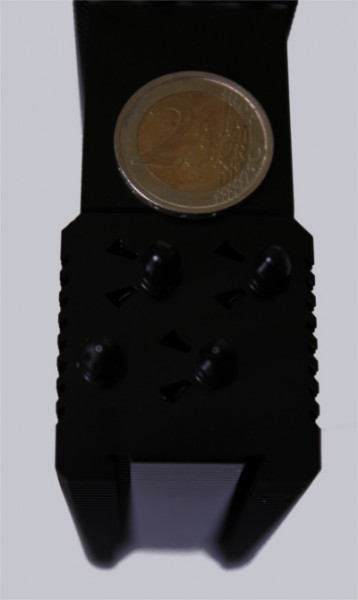 If you don't see a use in those advantages of a slim cooler, you could consider the big twin ETS-T40-BK. Its heatsink weighs 150g more at 610g total and brings correspondingly more heat exchange area.
The contact area is not polished, but doesn't show any coarser grooves at the joints with the heatpipes either.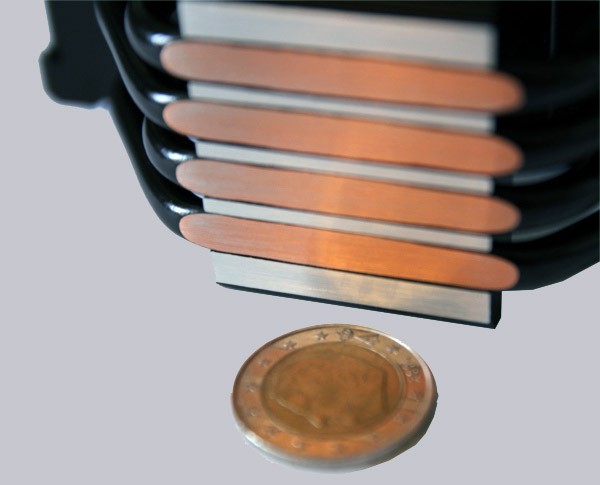 The side of the heatsink is covered with plates to guise the airflow. This can prevent turbulence which can affect the airflow.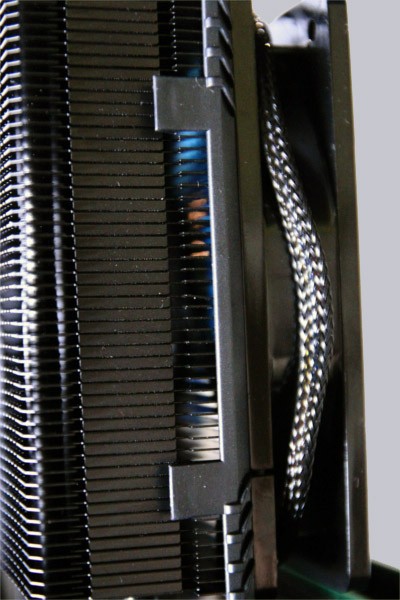 With 161.7mm the ETS-T40F-BK is one of the rather high grown models of this type, there is a scarce cm room between heatpipes and case wall.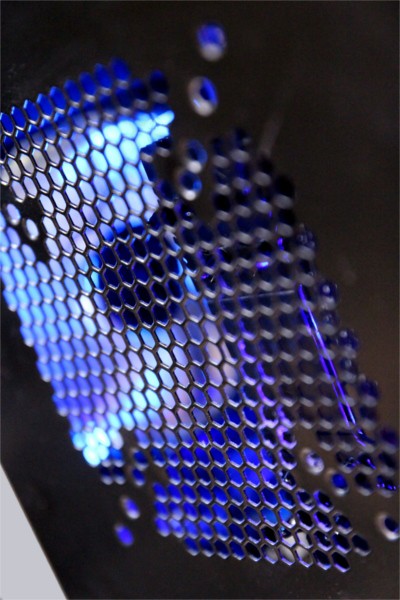 Enermax ETS-T40F-BK installation …