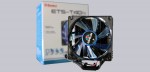 Today we will test the Enermax ETS-T40F-BK tower cooler on OCinside.de. You find countless CPU coolers, at the moment 310 of 675 total listed models have the so called tower design. This makes it hard for the consumer to choose the right one and for the manufacturer to stand out against others. We will check closely if Enermax achieved that with its model ETS-T40F-BK. In this cryptic label the F stand for fit and the BK for black, we will clarify what that means for you later in this review.
Enermax has two similar models in its portfolio, with the main difference being the fan. The T40F-TB with a 12cm T.B.Silence PWM fan and the T40F-RF with a 14cm winglet fan.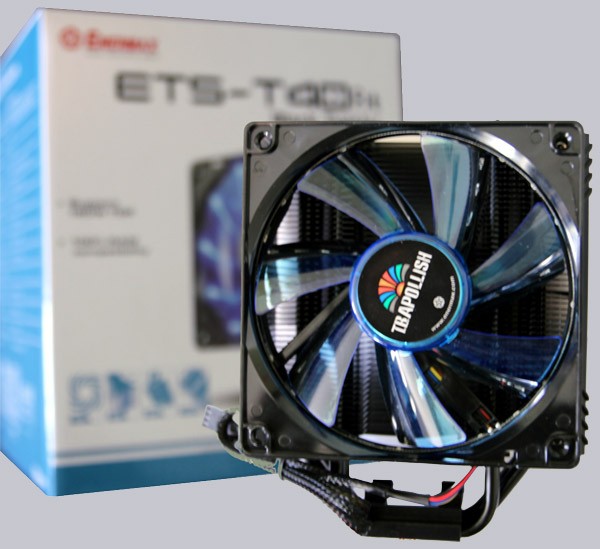 Thanks for the support …
Many thanks for the support to Hipp0campus and for the quick delivery to the manufacturer Enermax.
The Enermax ETS-T40F-BK has at review date a price of approx. 37 Euro (10/2015).
Here you can buy Enermax CPU cooler.
The delivery of the Enermax ETS-T40F-BK …
This is the Box the Enermax ETS-T40F-BK is delivered in.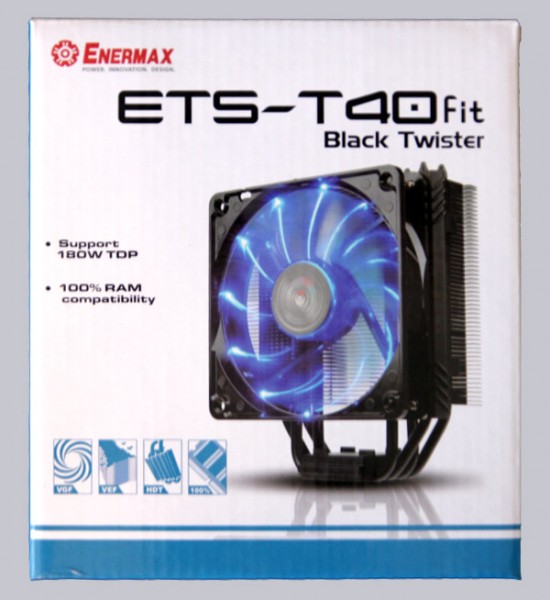 Enermax keeps the packaging real pragmatic. The box is hardly larger than the cooler itself. This way they can cut down on padding und can transport more units. This ultimately savesnot just money but is also environment friendly … in our opinion this is the exact right approach in contrary to many other packagings with over 50% padding. The box design comes exactly pragmatic. The Taiwanese manufacturer could have been a bit more extravagant here, as a black CPU-cooler with a blue LED-fan doesn't address the purists among PC enthusiasts.
Accessories …
Below the heatsink there is a flat white box hidden which contains the accessories. In addition there is also an installation manual.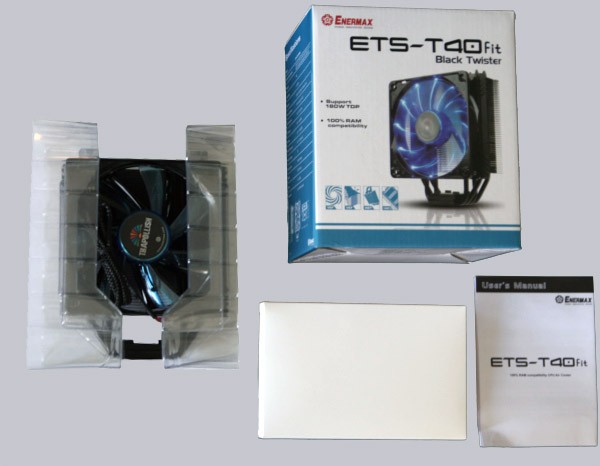 Here you can see the Enermax ETS-T40F-BK.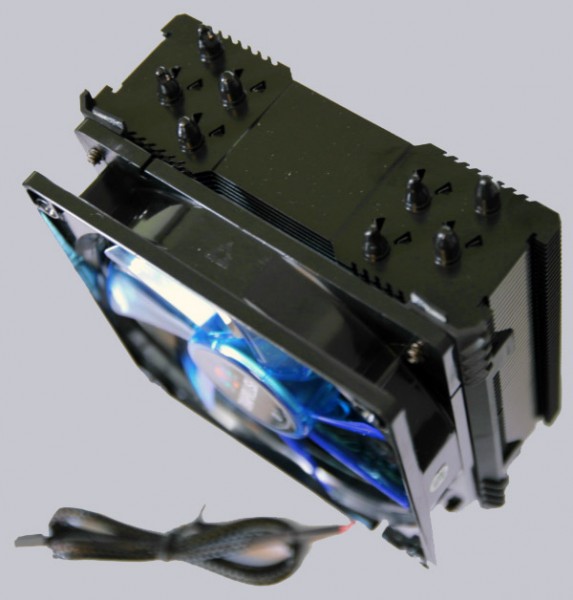 Most importantly, of course, is the cooler itself with the pre-mounted fan. On the specimen we tested two of the cooling-fins were bent at the edgy by the fan-bracket. This could easily be fixed by a quick bending.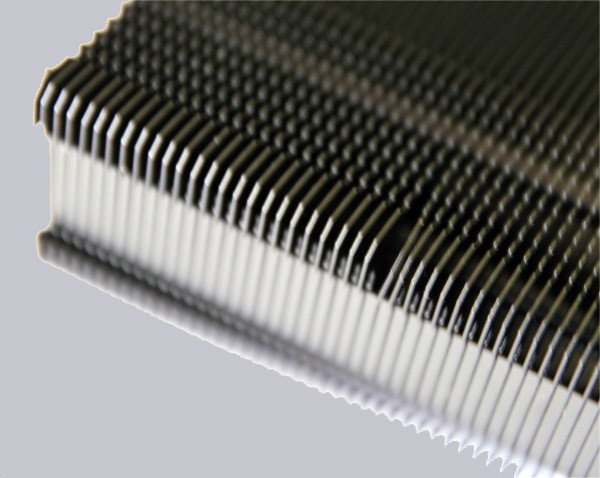 The accessories consists of the mounting kit for numerous sockets, a tube of thermal paste and an additional fan bracket for mounting a second fan. The mounting-kit reminds us of an IKEA kit minus the obligatory Allen wrench. This makes it possible to mount the cooler on a variety of new and old sockets by AMD and intel, going back to the now 11 year old intel socket 775. Backplate and fan brackets are made of plastic. The latter have a bit of a cheap touch to them.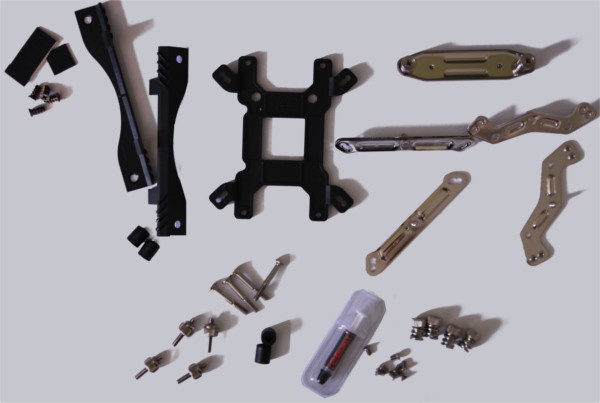 Enermax ETS-T40F-BK technical data …