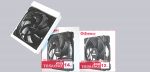 Layout, Design and Features …
Enermax does not spare with catchy phrases when advertising the fans. "Ultra Silent Design", "patented Twister bearing", "exclusive Enerflo Channel Blade Design" and an extra long MTBF of at least 160.000h.
The fan blades are removable for easier cleaning, as is usual with some Enermax fans. A little fingertip feeling is necessary to avoid damaging the rotor blades.
Hint:
If you know how, the disassembly of the fan blades is relatively easy: Simply hold the fan frame with both hands and then place the thumbs from behind (with the technical data) on the rotor blades, as close as possible to the center of the fan. Now press evenly with both thumbs until the small resistance of the groove on the axle is overcome with a slight "crack".
The design with the aluminium ring and the profiled rotor blades is quite appealing and looks noble. The front carries the Enermax logo, on the back of the fan basic technical data are listed once again (type designation, RPM, power supply).
The 4-pin PWM connector is meanwhile standard. The fan speed is not regulated by the voltage, but by a "pulse width modulation". The applied voltage of 12V thus remains constant. Thus, even very low speeds can be achieved without the fan stopping due to too low a voltage.
The screw sockets are enclosed in vibration damping rubber buffers.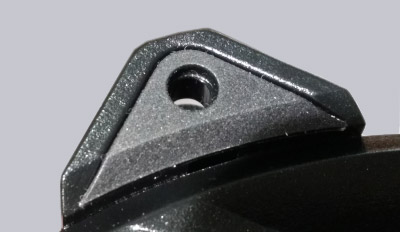 The openings for the screws do not have a thread, this is only cut through the screw.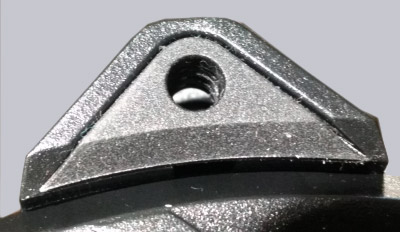 Self-tapping threads are common for such fans with a few exceptions and can be mastered quickly with a little practice. If you don't have the practice, you could do this "thread cutting" before mounting the fan in your PC, because you can hardly use the necessary force in cramped enclosures without running the risk of slipping with the screwdriver and either damaging the hardware or injuring yourself.
Enermax T.B. Silence ADV Benchmark values and test results …