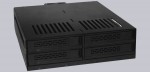 Installation and operation …
After installation and commissioning, we performed a speed test with the tool Crystal Disc Mark v5.0.2 X64. This brought approximately the same values as in our previous review of the SSD.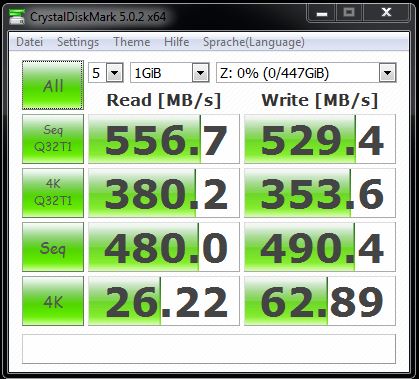 As seen in the screenshot very well, there can be expected no loss of speed through the use of the removable caddy. For comparison, we have the SSD again connected directly to the motherboard controller and carried out a measurement.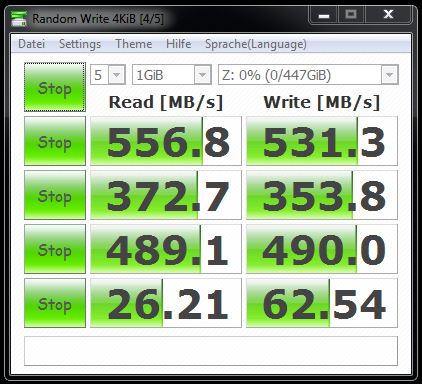 Any small deviations can be declared as measurement tolerance. However, we noticed in the measurements, the fact that the LED lights up while in operation, but the disk access is indicated by extinguished light. This behavior is during continuously access unfavorable, because you can never be sure in operation, if you really have inserted a hard drive, or if there really is a read/write access.
After that we have carried out a temperature measurement. During the measurements, the rear case fan was operated at the setting "Low". The S.M.A.R.T. query therefore resulted in a temperature of 36°C.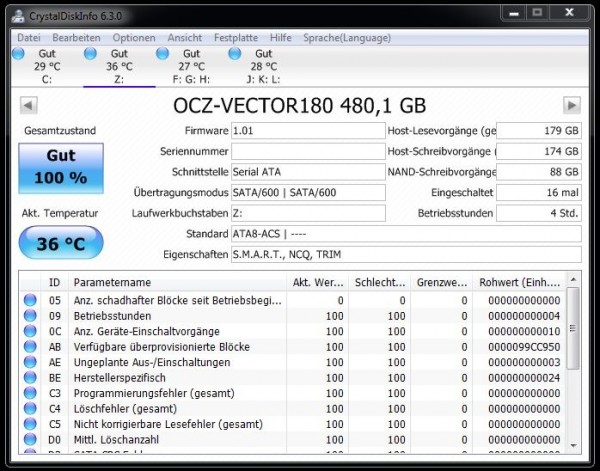 We then activated by jumper the fan setting "High", which held the housing and thus the SSD at constant 33°C.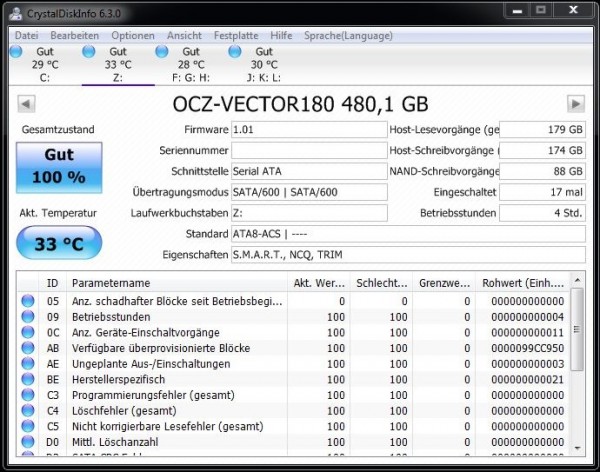 The fan can be perceived only as a slight noise, which should be hard to hear besides the CPU cooler. In conclusion, it remains to say that the fan is on low setting even able to maintain the temperature of the drives installed on a safe level.
Icy Dock MB324SP-B ExpressCage Results and general impression …