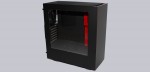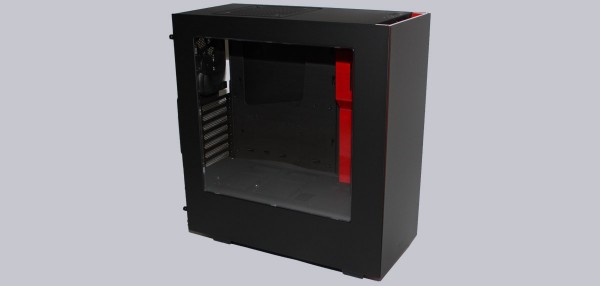 The manufacturer NZXT is well known for their futuristic computer cases and hardware accessories. Today, however, the manufacturer sends a case into the race, which looks conservative only at first glance. In this review, we want to determine if the NZXT S340 case is a boring average, or a stylish understatement case.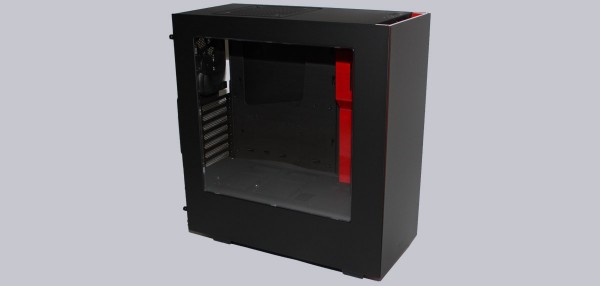 Thanks for the Support …
Many thanks for the support to Marauder25, and for the quick delivery to the manufacturer NZXT.
The NZXT S340 case CA-S340W-B1 (black), CA-S340W-W1 (white) has at review date a price of approx. 85 Euro (09/2015).
Here you can buy the NZXT S340 case.
The delivery of the NZXT S340 case …
The manufacturer NZXT knows how to raise the excitement at their customers. Consider the box, we can see nothing except a mounted motherboard incl. water cooler and the indicated layout of the enclosure.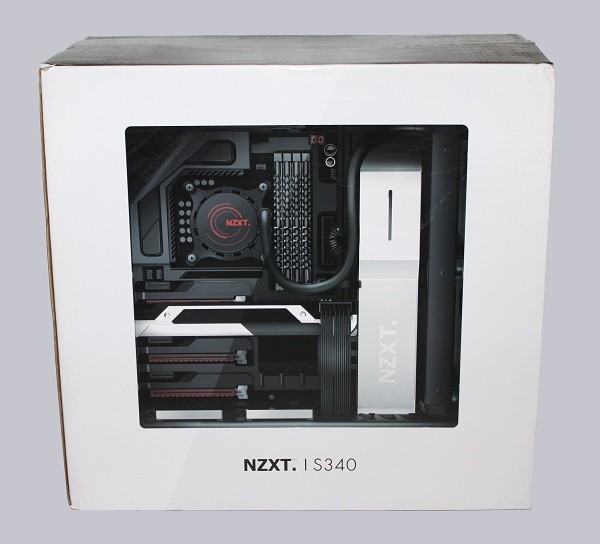 After carefully opening the box, the following picture is provided.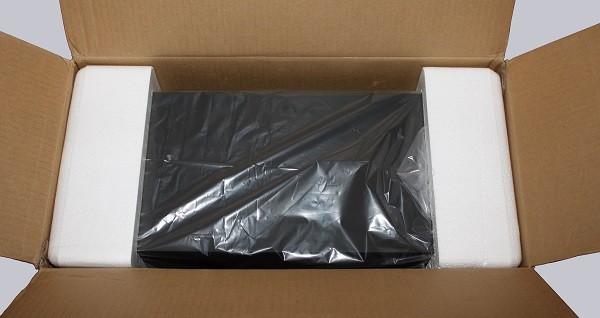 Included, of course is the NZXT S340 case and two booklets …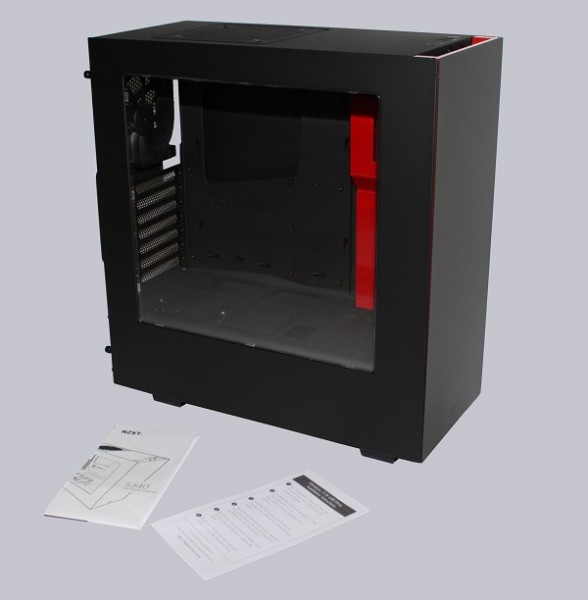 … and a small box, which is located in one of the 3 1/2 inch bays. This includes a variety of screws, some cable ties and a nut for mounting the motherboard holder.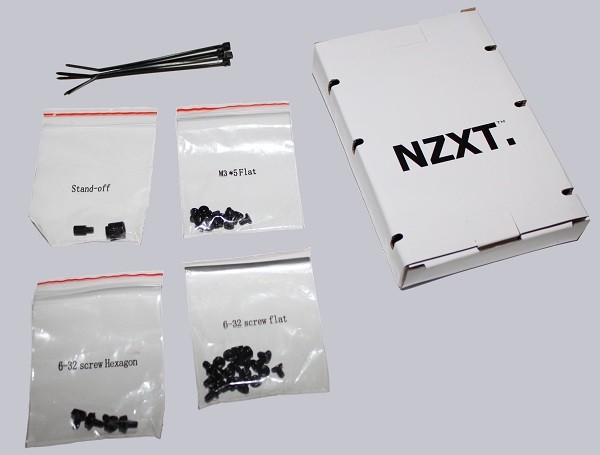 Up to this point the NZXT S340, except for the unusual design of the packaging, can be described as "ordinary". But before we go into detail, we want to present you the technical data.
NZXT S340 The technical data …