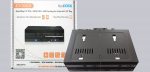 Layout, design and features …
The mobile rack looks very valuable overall, since it is made entirely of metal which makes it very torsion-resistant. By the way, you look for sharp edges in vain.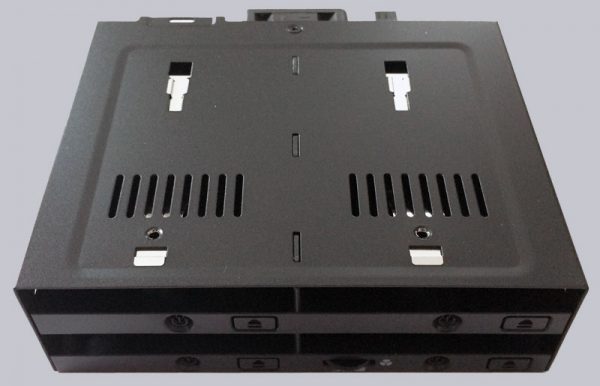 Viewed from the front, the FlexiDock is clearly structured. The 2.5″ slots are evenly distributed in the mobile rack and each have a power button incl. status LED and an eject button. In the lower area you will find a small wheel with which you can adjust the fan speed.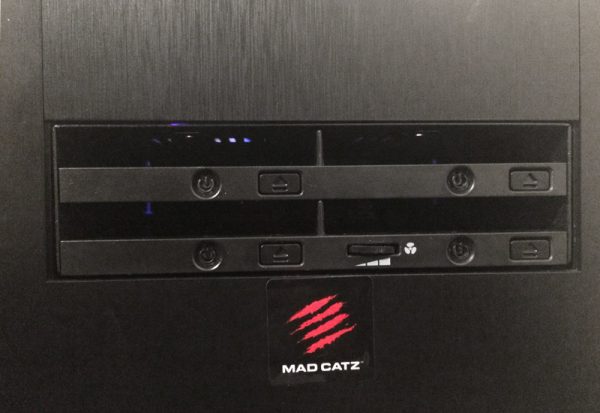 When installed, the removable frame looks good according to its function. Of course, provided you have a color-matched case.
On the side you will find the classic fixing holes. There is nothing wrong with this, the fitting accuracy is excellent.


All relevant connections can be found on the back.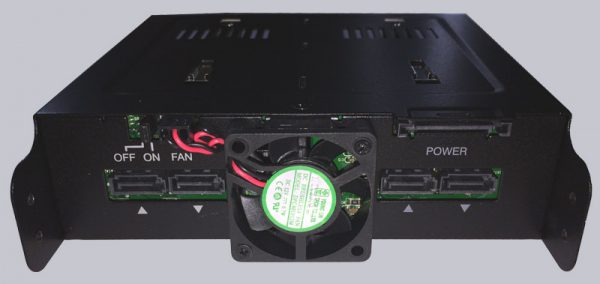 Icy Dock FlexiDock MB524SP-B mobile rack installation …